You Can Never Please A Palin Supporter
The same people who were complaining a week ago that the media was obsessed with Sarah Paln are now complaining that a media figure has suggested she doesn't deserve the coverage she gets.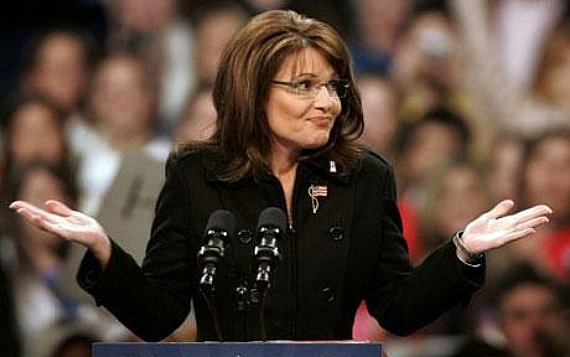 As Dodd Harris noted last night, the Washington Post's Dana Milbank suggested a Sarah Palin-free February from the political media.
On the whole, it doesn't sound like a bad idea, especially if Palin reciprocates by non Tweeting, Facebooking, or appearing before the unquestioning adoration of Sean Hannity or Greta Van Susterin. You'd also think it would make Sarah Palin's supporters happy considering the numerous complaints they make over how the media is "obsessed" with Sarah Palin.
You could think that, but you'd be wrong.
Consider this:
Milbank's call for a Palin boycott is reminiscent of  behind the scenes coordination by members of Journolist. In this case however, Milbank and The Post are making viral a campaign that has been wished for by others in the media who hate Palin and do not want to see her become president of the United States.

(…)

Katz said the anti-Palin Twitter campaign was "not an endorsement" by The Post. However, the campaign bears no disclaimer and The Post provides a direct link and anti-Palin message for forwarding via Twitter.

Katz said the Twitter campaign is part of The Post's efforts to engage its readers in two-way communication.

Without a disclaimer though, the effort has the appearance of an anti-Palin campaign organized by The Washington Post.
Or this:
The Milbank column really is a window into the mind of mainstream media journalists and pundits.  To them, Palin is like the ticking of an out-of-reach wall clock in the middle of the night; they can't get her out of their heads but they can't seem to stop her no matter how many times they throw things at her.

If this were just another case of Palin Derangement Syndrome, it probably would not be worth a post

But as documented at Big Journalism (h/t Instapundit) WaPo is using its pages to promote Milbank's other brilliant idea, a mainstream media boycott of Palin going beyond Milbank's column.  WaPo has used its Twitter account and has run online polls in support of Milbank's boycott.

Rarely do we get such a clear example of the bias of the mainstream media and the extent to which it fears and hates Sarah Palin.
So which is it Palin supporters, are people supposed to stop talking about Sarah Palin, or are they supposed to take down her every word and report on it?
Or, as I suspect, is it just that you only want people who are critical of Palin to shut up while her adoring fans continue writing everything they want?