You Just Need To Make Them An Offer They Can't Refuse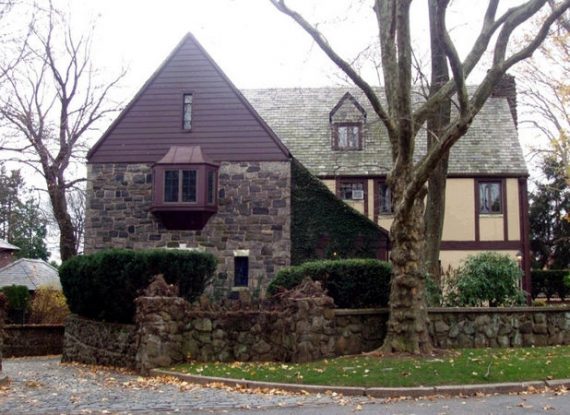 If you have the right amount of money or you know the right guy,  you could own the house that was used for the exterior shots of Don Vito Corleone's house in The Godfather:
STATEN ISLAND, N.Y. — The buyer who pays the $2.89 million price tag for the sprawling mansion at 110 Longfellow Ave. on Emerson Hill isn't just purchasing an English Tudor with stately rooms, upscale finishes and high-end interior appointments; he or she is also buying one of the most iconic settings in American cinema history.

The estate of Don Vito Corleone in Francis Ford Coppola's 1972 Oscar winning movie, ''The Godfather," is for sale through the New Dorp-based Connie Profaci Realty.

The five-bedroom, seven bathroom, 6,248-square-foot mansion sits on a 2,400-square-foot open expanse on Emerson Hill, said Joseph R. Profaci, managing principal of the real estate agency.

Although only the exterior of the mansion was used in the filming of "The Godfather," the current owner has made a series of improvements, some of which were made to look like the home's interior in the movie.

"The current owners have done an amazing job renovating the home, including a first-floor office they remodeled to try to make look like the office in the 'Godfather' movie," he said, noting the current owner bought the home in March 2012.

"The house has sprawling grounds that make you feel like you're on the English countryside, with big, old trees, a nice yard and a pool…It's fantastic," he added.

The house also includes a gourmet kitchen, stately dining room, exercise room, a pub and expansive game room.

"The kitchen is to die for; it has anything you would want for entertaining — big open space, a huge island, and a very large eating area that opens up to the yard and pool," said Profaci.
I think I'd like to use the kitchen, just once, to try out this recipe: