300,000 Dead from COVID-19
Another grim milestone
My home state of Virginia is set to join many other states and countries in beginning the re-opening process tomorrow, although the DC exurbs of Northern Virginia, where I live, are delayed another two weeks.
While re-opening at some point is necessary and inevitable, the death toll continues to hit hard.
We've passed 300,000 deaths worldwide: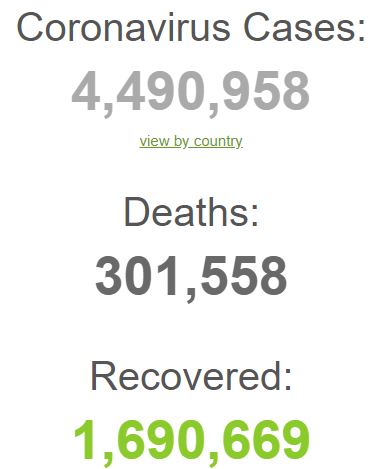 The 100,000 milestone, the last I posted, was April 10–barely a month ago.
The United States is faring the worst, of course, with large numbers added to the toll on a daily basis. We're over 86,000 now: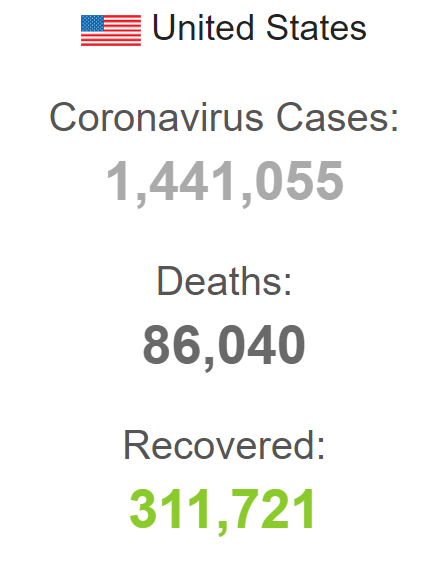 The last US milestone I posted was when the death toll exceeded that of the Vietnam War. That was just over two weeks ago, on April 28. We've lost almost a Korean War's worth in that time.