COVID-19 Has Killed More Americans Than Vietnam War
Another grim milestone. It won't be the last.
The United States had military forces in Vietnam from 1954 to 1975, with a peak of 536,100 deployed in 1968. We lost 40,934 troops to combat and 58,220 from all causes during that period. We've now lost more to the novel coronavirus in just three months.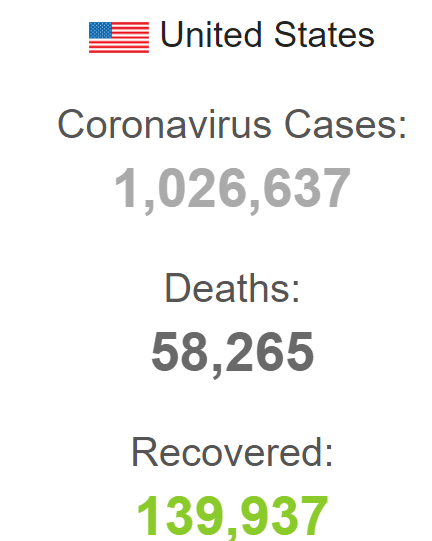 The 58,220 figure from Vietnam counts everything from off-duty vehicle accidents to suicides. The 58,265 from COVID-19 counts only confirmed cases from those who were diagnosed with the disease. The first is an overcount; the latter, an undercount.