100,000 Dead From COVID-19
A grim milestone.
A grim milestone has been passed, according to the WorldoMeter data: 100,000 dead worldwide.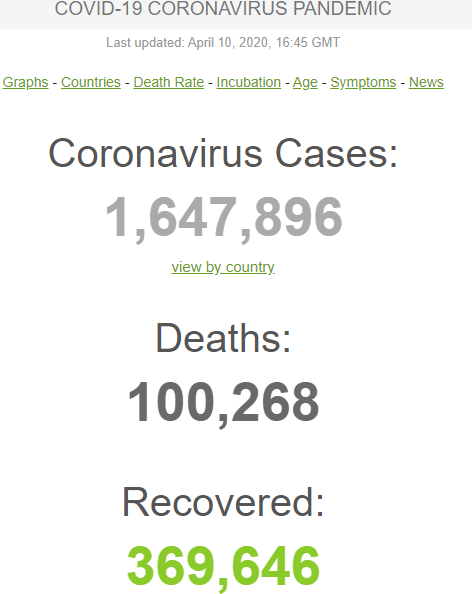 That almost certainly understates the actual toll, given that China is downplaying their totals and the US and others are not able to fully test.
The United States has nearly half a million confirmed cases and 17,927 deaths. We're just below Italy on the latter score, having surpassed Spain for second place.
The silver lining is that the US peak, at least from this round of the virus, is expected to hit this weekend.