A Conservative For Tax Increases
A crack in the orthodoxy?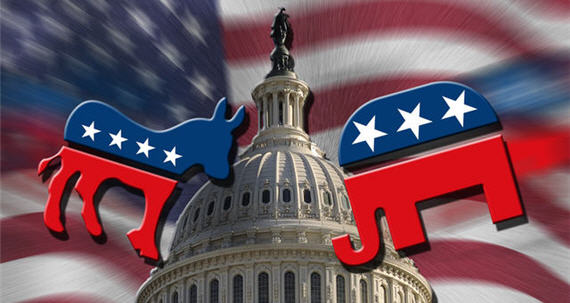 Conservative blogger and activist Morgen Richmond has an interesting piece over at Hot Air in which he suggests that the current GOP orthodoxy against tax increases of any kind ought to be taken off the table:
I think there is one key issue where the GOP is making a tactical mistake in conceding ground to the President, and that is the insistence on ruling out any tax increases as part of a comprehensive budget reform deal. Now before you write me off as just another RINO, I'll hold up my track record as a conservative activist against anyone. And as a successful business owner in California, I deal first-hand with the challenges of one of the nation's most onerous tax and regulatory regimes.

But I am mystified why the GOP has adopted such a hard line when it comes to tax policy, particularly within the framework of a budget deal which would include a major re-structuring of federal entitlement programs. I get the arguments. That a pro-growth approach of lowering rates, and eliminating deductions and loopholes, would actually be the most effective means of generating revenue in the long run, by expanding the tax base. I can also appreciate that from a political perspective it makes sense to stake out an initial bargaining position as far to the right as can be reasonably defended. And the Ryan plan is reasonable, by any fair assessment, considering the enormity of the fiscal imbalances it seeks to redress.

But regardless of how effective or reasonable the plan may be, it won't make one iota of difference without a Republican president in place to enact it. And this is the mistake I think the GOP is poised to make, in handing the President a weapon he will use over and over again between now and November. To distract the public from the seriousness of the problem, and from the fact that he has no credible plan to deal with it. That the GOP is planning yet another giveaway to the 1%, at the expense of the poor, the elderly, and the sick.

Yes, this is class warfare, yes this is partisan demagoguery…and let's face it, there is a better than even chance that it's going to work.
As you might expect, the response to Richmond's suggestion has been less than enthusiastic, as a persual of the comments to his post will demonstrate quite clearly. However, Richmond makes a point worth considering if only people would listen.
In addition to the political price that the GOP may end up paying in November for this Norquistian intransigence on taxes, the simple truth of the matter is that it is politically impractical. Unless the GOP has an unassailable conservative majority in the House, a filibuster proof majority in the Senate, and control of the White House, and is able to maintain such control for an extended period of time, it simply isn't going to be possible to pass a comprehensive deficit reduction plan that doesn't include at least some tax increases, or tax reforms that results in revenue increases (also a no-no for the Norquisitors). In fact, I'm not sure that it would be possible for the GOP to pass a plan that doesn't include tax increases even if they did hold the amount of power noted above. In the first instance, nothing will get passed without compromising with the opposition, something that Ronald Reagan was well aware of from his time as California Governor and which he practiced consistently when he was President. In the second, even Republican legislators are going to have constituents to worry about and gutting Federal spending isn't necessarily going to be a popular thing to do in some sectors. So, as a practical matter, the current Republican position on taxes is both politically dangerous and out of touch with the realities of governing.
That doesn't mean that I'm arguing that the fiscal conservatives should surrender. Far from it. They need to be tough negotiators on the items important to them and insist that comprehensive deficit reduction include real spending cuts, not just cuts in the rate of growth of spending. This will mean sacrifices for the sake of the long term fiscal health of the nation, as will the tax increases. That's what it's going to require to get ourselves out of the mess that we've created for ourselves. One thing is for certain, though, stubbornly refusing to even consider a tax increase for reasons that have nothing to do with fiscal reality isn't going to accomplish a damn thing.