A Different Take On Fast & Furious
A Fortune Magazine investigation puts a new spin on Operation Fast And Furious, but questions still remain.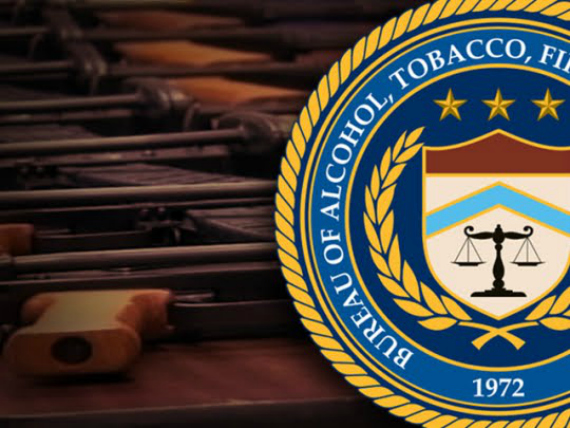 Fortune Magazine is out with the results of its own investigation of the Fast And Furious story, and their reporters argue that there are some fundamental misconceptions at the heart of the political uproar surrounding the whole operation:
Quite simply, there's a fundamental misconception at the heart of the Fast and Furious scandal. Nobody disputes that suspected straw purchasers under surveillance by the ATF repeatedly bought guns that eventually fell into criminal hands. Issa and others charge that the ATF intentionally allowed guns to walk as an operational tactic. But five law-enforcement agents directly involved in Fast and Furious tell Fortune that the ATF had no such tactic. They insist they never purposefully allowed guns to be illegally trafficked. Just the opposite: They say they seized weapons whenever they could but were hamstrung by prosecutors and weak laws, which stymied them at every turn.

Indeed, a six-month Fortune investigation reveals that the public case alleging that Voth and his colleagues walked guns is replete with distortions, errors, partial truths, and even some outright lies. Fortune reviewed more than 2,000 pages of confidential ATF documents and interviewed 39 people, including seven law-enforcement agents with direct knowledge of the case. Several, including Voth, are speaking out for the first time.

How Fast and Furious reached the headlines is a strange and unsettling saga, one that reveals a lot about politics and media today. It's a story that starts with a grudge, specifically Dodson's anger at Voth. After the terrible murder of agent Terry, Dodson made complaints that were then amplified, first by right-wing bloggers, then by CBS. Rep. Issa and other politicians then seized those elements to score points against the Obama administration, which, for its part, has capitulated in an apparent effort to avoid a rhetorical battle over gun control in the run-up to the presidential election. (A Justice Department spokesperson denies this and asserts that the department is not drawing conclusions until the inspector general's report is submitted.)

(…)

The ATF's accusers seem untroubled by evidence that the policy they have pilloried didn't actually exist. "It gets back to something basic for me," says Sen. Charles Grassley (R-Iowa). "Terry was murdered, and guns from this operation were found at his murder site." A spokesman for Issa denies that politics has played a role in the congressman's actions and says "multiple individuals across the Justice Department's component agencies share responsibility for the failure that occurred in Operation Fast and Furious." Issa's spokesman asserts that even if ATF agents followed prosecutors' directives, "the practice is nonetheless gun walking." Attorneys for Dodson declined to comment on the record.

For its part, the ATF would not answer specific questions, citing ongoing investigations. But a spokesperson for the agency provided a written statement noting that the "ATF did not exercise proper oversight, planning or judgment in executing this case. We at ATF have accepted responsibility and have taken appropriate and decisive action to insure that these errors in oversight and judgment never occur again." The statement asserted that the "ATF has clarified its firearms transfer policy to focus on interdiction or early intervention to prevent the criminal acquisition, trafficking and misuse of firearms," and it cited changes in coordination and oversight at the ATF.

Irony abounds when it comes to the Fast and Furious scandal. But the ultimate irony is this: Republicans who support the National Rifle Association and its attempts to weaken gun laws are lambasting ATF agents for not seizing enough weapons—ones that, in this case, prosecutors deemed to be legal.
There's much more to the article, and I commend it your attention quite simply because it puts the whole story in an entirely different light. Instead of the story of a policy that was deliberately allowing guns to be taken into Mexico, it becomes the story of a policy that was badly thought out and badly executed but where agents were in many cases prevented from taking the actions necessary to stop the gunwalking due to the fact that they could not get the proper warrants to execute searches and make arrests.
Not surprisingly, the article is receiving widespread coverage on the left side of the blogsphere, largely because it reinforces the belief that they have had about this matter from the beginning that it was much ado about nothing. The right, meanwhile, is largely ignoring the story today. Of course, with tomorrow's impending Supreme Court news and the contempt vote against Eric Holder this report is likely to be buried in the news cycle for at least a few days. Nonetheless, it deserves to be given attention, although it's worth mention that CBS News reporter Sharryl Attkison, who has been reporting on this story for more than a year now, has come to very different conclusions than the Fortune reporters. So, anyone who accepts this report as the final answer without considering the other work that has been done is missing out on at least half the story.
National Review's Robert VerBruggen points out some inconsistencies between the Fortune story and what we actually already now:
For starters, several ATF officers, including Dodson, have come forward saying that they were told to let guns go when they could have interdicted them. (Fortune presents this as the result of grudges among ATF staff.) Also, while the Justice Department denied in February of last year that "gunwalking" had happened in Fast and Furious, it retracted the claim in December — it's hard to imagine why they'd concede something like this if it isn't true, especially when the administration is expending so much effort to fight the congressional Fast and Furious investigation in other ways. (Fortune says the administration is trying to avoid a fight over guns in the run-up to an election.) Further, there is an e-mail exchange between Justice officials about Fast and Furious containing the lines "It's a tricky case given the number of guns that have walked" and "It's not going to be any big surprise that a bunch of US guns are being used in MX, so I'm not sure how much grief we get for 'guns walking.'" While the wiretap applications from Fast and Furious are not public, those involved in the congressional investigation say that they, too, discuss "reckless tactics."

And gun dealers who cooperated with the ATF report a shift in policy that coincided with Fast and Furious — from stopping sales and questioning customers, to telling store owners to just go ahead and sell the guns. While Fortune reports that the ATF had no chance to interdict the guns that killed Border Patrol agent Brian Terry — the shop that sold the guns informed the ATF that the transaction was suspicious, but it was a holiday weekend and the fax wasn't seen for days — the gun store's owner has said he was told in advance to go ahead and sell guns to people he normally wouldn't. The entire Fortune piece seems to neglect the distinctions between probable cause for an arrest, the act of at least questioning people who are trying to buy guns illegally, and the ATF's advice to store owners that they refuse to make any sale that they "doubt" is legal. A big part of Fast and Furious is that store owners were told to make illegal sales when the ATF couldn't follow up on them or chose not to.
Adding to that, there is the not insignificant point that even if gunwalking was not part of the Fast & Furious investigation then it at least occurred during the operation and, for reasons that may still debatable were not pursued.  So, there are still plenty of questions that need to be answered here. Nonetheless, it's good to see the media finally paying attention to this story, no doubt solely because of the impending contempt vote and the ongoing conflict between the Legislative and Executive Branches. It would have been nice if they had paid some attention to it before now, though.
Nonetheless, this is a new light on a story that remains shrouded in mystery, bureaucratic cover-up, and political hyperbole. It would be nice if the American people could learn the truth.