A Quick Note on Voters (MS Primary Edition)
Parties do not own voters, and the job of campaigns is to attract voters.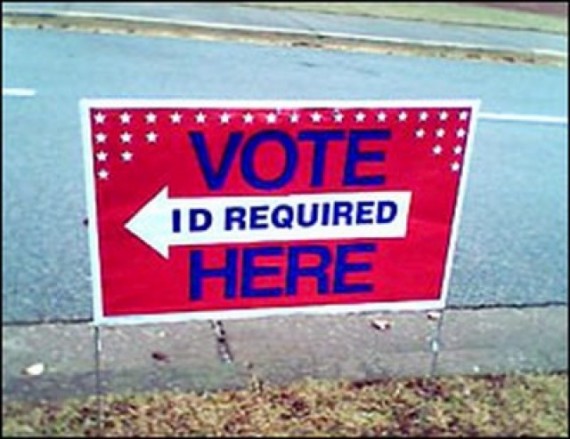 A open note to many who have commented on the Mississippi primary:  there are no "Democratic voters" or "Republican voters" in any official sense in a state that has open primaries.  The are only "voters" who choose (or do not choose) to vote in a given contest (and who also have to choose which primary in which to participate).
Indeed, for any official or analytical purposes a given voter is not a "Republican voter" (or a" Cochran voter" or whatever) until after a ballot is cast.  I have, in my life been a Republican voter, a Democratic voter, a Libertarian voter, and even other kinds of voter.  Indeed, I have been more than one in a given election.  Now, over time have a been more consistently one or another category?  Yes, but that does not mean that from election A to election B (or even ballot line 1 to ballot line 2) that any of the parties in question own my vote.
The task of a given campaign is to encourage those voters to come to the polls and to vote for their candidate. Individual voters choose to vote in given elections, and for specific candidates for any number of reasons.  As long as those reasons are not illegal (e.g., from a bribe), then those votes are valid and are counted towards the winner.
But here's the real rub:  any voter who voted for Thad Cochran this week was, by definition, a Republican voter because they voted for a Republican in a Republican primary.  That they may have not been Republican voters in the past, and may not so be in the future, but perhaps one of the most definitive thing that one can say about the votes cast for Cochran on Tuesday, they were unequivocally Republican.
Now yes, I understand that one can identify the voting patterns of a given voter and classify their general partisan leanings and attitudes (and use those to predict probable future behavior).  We can likewise make claims along these lines based on demographics.  However, in a given election there is a key and profound difference between how people have behaved, or might be predicted to have behaved and how they actually behaved in the casting a of a specific ballot.
Again:  candidates campaign and try to persuade voters to vote for them.  Sometimes it works, sometimes it doesn't.  The exact nature of what persuades a given group varies from campaign to campaign (and from voter to voter).  If some voters who have traditionally voted for Democrats decided to express their preferences to influence who the next Senator from Mississippi will be by voting for a Republican, then that has a word:  democracy.  (More specifically, we political science types call it "strategic voting").
It should be further noted that as long as parties use primaries to choose candidates (whether they be open or closed) then parties will often have fights over the direction of that party and the "purity" of those candidates (note that there is, even among committed Republicans in Mississippi, a disagreement over whom the candidate should be).  There is no definitive definition of a "Republican" save the candidate who wins the nomination.  As I have noted before, all partisans are, ultimately, in name only.