Abolish ICE? If You Do, It'll Just Be Replaced By Another Agency
Some activists on the left are calling for Immigration and Customs Enforcement (ICE) to be abolished. While that may be a great sound bite, it doesn't really accomplish anything.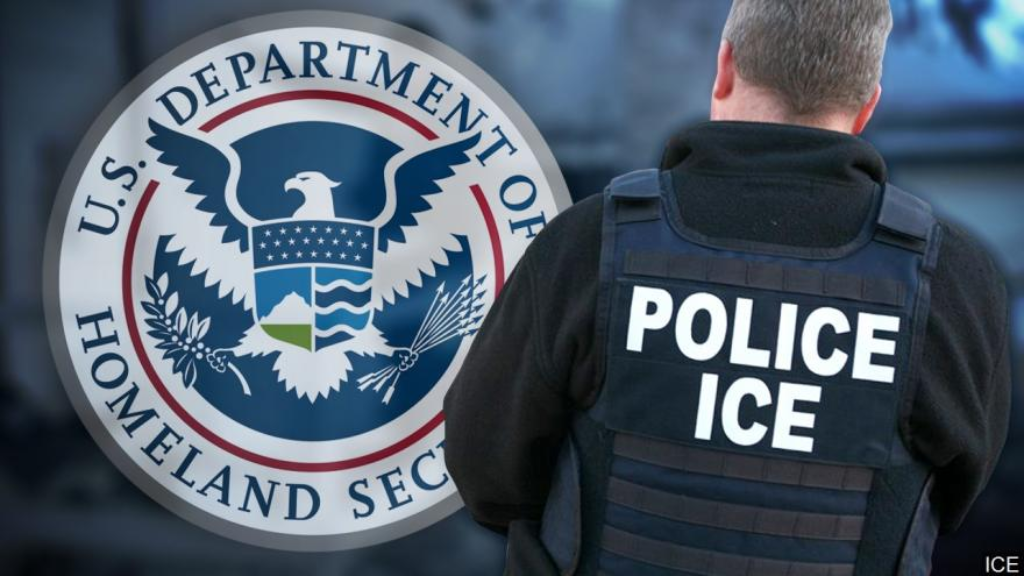 In response to the continuing controversy over the Trump Administration's "zero tolerance" policy toward migrants coming across the border with Mexico and the separation of families that resulted from that policy until the Administration abruptly purported to end the separation of families, some activists on the left are calling for abolishing Immigration and Customs Enforcement (ICE), the agency charged among other things with enforcing the nation's border walls, but most Democratic politicians aren't there yet especially since the entire idea seems foolish and ill-informed:
Toward the end of his speech to Nevada Republicans on Saturday, President Trump issued a warning: Democrats were working to abolish Immigration and Customs and Enforcement, or ICE.

"They want to get rid of ICE!" the president said. "Our ICE people are so tough. They're so much tougher than the MS-13 people."

On Sunday morning, CNN's Jake Tapper put the question to Sen. Bernie Sanders (I-Vt.): Did the senator, a democratic socialist and 2016 presidential candidate, the most prominent left-wing politician in the country, want to abolish ICE?

"I think what we need is to create policies which deal with immigration in a rational way," Sanders said, evading the topic of ICE itself.

The stories of undocumented immigrant families being separated have unified Democrats, with dozens of party leaders and candidates fanning out to attack the Trump administration's border policy. But the abolition of ICE, which has become a defining issue in some Democratic primaries, has not broken through to the party's leading figures.

The argument, carried out online and in campaign forums, is about how to win a larger debate about immigration. Although Democratic leaders are confident in attacking Trump administration policies, they want to focus on legislation clarifying and curtailing immigration enforcement — and believe that voters want the same.

"Look, ICE is bad, but what allows abuses of ICE is a lack of reform in our immigration system," Rep. Luis V. Gutiérrez (D-Ill.) said in a recent interview. "I don't have to fear ICE if I'm documented."

Supporters of "abolish ICE," which grew quickly from a hashtag to the chant that followed Homeland Security Secretary Kirstjen Nielsen out of a D.C. restaurant this past week, want more. They argue that questioning the legitimacy of ICE, which was created 15 years ago as part of a post-9/11 government reorganization, gives the left a stronger position in any immigration negotiation.

Ideally, they want ICE to be shut down, just as some conservative activists want to shut down the Internal Revenue Service. Failing that, they want a debate on immigration that questions everything that's being done to enforce the law

"My read is that 'Abolish ICE' is the demand, and defunding ICE is the mechanism to do that," said Sean McElwee, co-founder of Data for Progress, who coined "Abolish ICE" as a hashtag in February 2017. "In the interim, the movement has largely succeeded in making detention beds and increased funding in omnibus toxic, [and] putting incumbent Democrats on blast."

For critics, the case against ICE is simple. For most of American history, there was no federal agency tasked with enforcing immigration law within the United States. From 1933 to 2003, enforcement was one task of the office of Immigration and Naturalization Service, but the INS was more focused on controlling immigration at official points of entry.

(…)

The first candidates to call for an end to ICE emerged this spring. Dan Canon, a Democrat running in Indiana's 9th Congressional District, told McElwee in a March interview for the Nation that "ICE as it presently exists is an agency devoted almost solely to cruelly and wantonly breaking up families." Justice Democrats, a group founded to organize and fund insurgent candidates, endorsed both the "abolish ICE" campaign and the candidates who embraced it, which in April included Randy Bryce, a labor organizer running to replace House Speaker Paul D. Ryan (R-Wis.).

On June 12, the "abolish ICE" campaign scored its first real victory when Debra Haaland, one of two anti-ICE candidates in New Mexico's 1st Congressional District, won the Democratic primary. Last week, New York gubernatorial candidate Cynthia Nixon called ICE a "terrorist organization" and joined the call for abolition.

On June 26, the campaign will be put to a high-profile electoral test when Crowley faces Alexandria Ocasio-Cortez in the primary for New York's 14th Congressional District. Ocasio-Cortez, making her first run for office, had made "abolish ICE" a centerpiece of her campaign, with bilingual "Abolish ICE/Elimina Ice" posters appearing in shop windows across Queens and the Bronx.

In two debates with Crowley, the longtime Democratic congressman has never defended ICE. On the trail, he has accused ICE of "fascist" behavior; in a debate broadcast last week on NY1, Ocasio-Cortez said that he had not followed that logic to its conclusion.

"If this organization is as fascist as you've called it, then why don't you adopt the stance to eliminate it?" she asked. "This is a moral problem, and your problem is to apply more paperwork to it."
On the surface, I suppose it's understandable why people who are fundamentally opposed to the Administration's policies are lashing out against the agency charged with enforcing it. In some sense, it's similar to the arguments that conservatives make when it comes to agencies such as the Internal Revenue Service or the Transportation Security Administration. They see a policy that they find objectionable, and which may indeed be unconstitutional or in violation of Federal law, and they are lashing out at the most easily available target. It's also the kind of position that makes for great campaign and fundraising fodder, which is why we're seeing candidates for office on the left are adopting it. In the end, though, it's really nothing more than the same kind of empty slogan that "Abolish the IRS" or something similar from the right is, and it's not going to accomplish anything useful.
Even if ICE were abolished tomorrow, the policies and laws that it is charged with enforcing will remain on the books. This means that it will just end up being replaced by some other alphabet soup agency that will be enforcing the same laws and policies. In many respects, I agree with the objections that many of these activists have voiced regarding how ICE has been operating, especially since Donald Trump became President. However, abolishing a government agency, assuming that it's even possible, isn't going to accomplish anything of substance. As I've told my conservative friends who talk about abolishing government agencies that they don't like, the only way to actually solve the problems they are complaining about would be to win elections and get into a position where you can change the laws that ICE is enforcing. Otherwise, you're just wasting your time.
It's worth noting, of course, that in some sense these calls to "Abolish ICE" are as foolish as the calls form the right to "Abolish the IRS" because they ignore the simple reality that the laws that make these agencies are necessary aren't going away. In the case of ICE, there is always going to be a need for some agency charged with the responsibility of enforcing our immigration and customs laws at the border and at international airports. Whether it's called ICE, the INS, or whatever it might be, that agency is going to still exist. The same goes for the laws charged with collecting revenue owed to the Federal Government. These calls for abolition may make for great politics for the base, but they don't accomplish anything useful at all.