America's Prison Culture Destroying Our Future
We're literally choosing locking up drug offenders over investing in our children.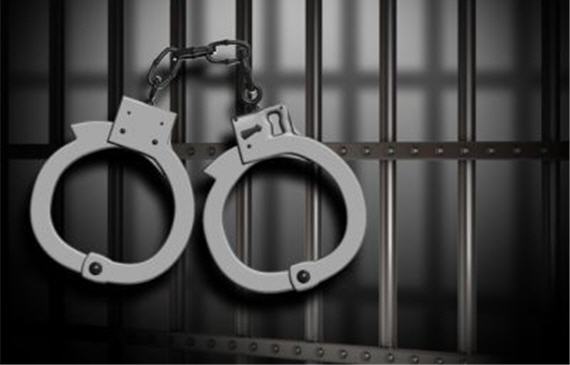 Our most populous state has pioneered a prison system rife with horrendous abuses. It's now under pressure to reform.
NYT ("Fighting a Drawn-Out Battle Against Solitary Confinement") [via Jonathan Rue]:
Ernesto Lira is not a murderer. He has never participated in a prison riot. The crime that landed him behind bars was carrying three foil-wrapped grams of methamphetamine in his car.But on the basis of evidence that a federal court later deemed unreliable, prison officials labeled Mr. Lira a gang member and sent him to the super-maximum-security unit at Pelican Bay State Prison, the state's toughest correctional institution.

There, for eight years, he spent 23 or more hours a day in a windowless 7.6-by-11.6-foot cell, allowed out for showers and exercise. His view through the perforated steel door — there were 2,220 holes; he counted them — was a blank wall, his companions a family of spiders that he watched grow, "season by season, year by year."

Mr. Lira insisted that he was not a gang member, to no avail. He was eventually vindicated and is now out of prison, but he still struggles with the legacy of his solitary confinement. He suffers from depression and avoids crowds. At night, he puts blankets over the windows to block out any light. "He's not the same person at all," said his sister Luzie Harville. "Whatever happened, the experience he had in there changed him."

[…]

Few dispute the threat posed by prison gangs, or the murders, assaults, drug smuggling and other mayhem they are responsible for. In 2011, there were 1,759 gang-related homicides, attempted homicides and violent attacks on staff members or other inmates inside state prisons, the California Department of Corrections and Rehabilitation said.

Most states identify inmates who are members of prison gangs, and gang members account for a large percentage of the prisoners held in solitary confinement around the country. But California's policy has been among the most severe, sending not only full gang members but also inmates found to associate regularly with gangs to one of the state's three super-maximum-security facilities. More than 3,000 prisoners judged to have gang ties are held in such conditions. Of the inmates sent to the unit at Pelican Bay for gang affiliation, 248 have been there for 5 to 10 years; 218 for 10 to 20 years; and 90 for 20 years or more.

Lt. Dave Barneburg, lead gang investigator at Pelican Bay, said incarcerated gang leaders commanded a vast network in the prisons and in cities like Los Angeles, Salinas and San Francisco, ordering attacks on rivals and running drug rings and other illegal businesses. One gang, Nuestra Familia, at one point identified Pelican Bay as its "White House." The gang problem is so tough, he said, "No one has the answer. You do the best you can with the tools you have."
This is obviously a horrible situation and one for which there are no easy answers. Lira shouldn't have been in prison to begin with, much less in solitary confinement. But the fact of the matter is that gangs continue their criminal enterprise while locked up and are a real menace.
As I noted with regards to the shameful treatment of Bradley Manning, long term solitary confinement is torture, pure and simple, and thus an obvious violation of the 8th Amendment. As Atul Gawande notes, it leaves psychological scars that remain long after physical injuries heal:
"It's an awful thing, solitary," John McCain wrote of his five and a half years as a prisoner of war in Vietnam—more than two years of it spent in isolation in a fifteen-by-fifteen-foot cell, unable to communicate with other P.O.W.s except by tap code, secreted notes, or by speaking into an enamel cup pressed against the wall. "It crushes your spirit and weakens your resistance more effectively than any other form of mistreatment." And this comes from a man who was beaten regularly; denied adequate medical treatment for two broken arms, a broken leg, and chronic dysentery; and tortured to the point of having an arm broken again. A U.S. military study of almost a hundred and fifty naval aviators returned from imprisonment in Vietnam, many of whom were treated even worse than McCain, reported that they found social isolation to be as torturous and agonizing as any physical abuse they suffered.
There may, nonetheless, be times when solitary confinement is warranted.
Protective custody is the most obvious case: sometimes, a prisoner is in danger and segregating him from the rest of the population is the lesser of evils. Punishment for severe transgressions of prison rules is another; a short stint in solitary can serve as an effective attitude adjustment. And, of course, segregating high value intelligence assets so they can't conspire with their fellow inmates to concoct lies is standard procedure. But these are all short duration, controlled situations.
Can we really justify solitary confinement and its psychological torture, though, years on end? On the suspicion that someone fits a gang profile?
Now, as the NYT piece notes, California is trying to figure out how to move the pendulum the other direction without undue risk.
California corrections officials — prodded by two hunger strikes by inmates at Pelican Bay last year and the advice of national prison experts — this month proposed changes in the state's gang policy that could decrease the number of inmates in isolation.

Depending on how aggressively California moves forward — critics say that the changes do not go far enough and have enough loopholes that they may have little effect — it could join a small but increasing number of states that are rethinking the use of long-term solitary confinement, a practice that had become common in this country over the past three decades.

The changes in California's system would represent one of the largest shifts in how it handles prison gangs since officials began pulling gang leaders, known as shot-callers, out of the general population in the late 1970s. Prison reform advocates say that if California, with the largest prison population in the nation, changes its practices, states like Arizona that have similar policies might follow suit.

"California really pioneered the mass segregation of gang members," said David Fathi, director of the American Civil Liberties Union National Prison Project. "So California could start to show the way out."
Recall also that the US Supreme Court ordered the state to release 40,000 prisoners last year, citing conditions that constituted cruel and unusual punishment. One hopes that part of the upshot of all this is a major rethinking of the war on drugs and the treatment of non-violent offenders in general. While the case of Ernesto Lira is outrageous because he was unjustly accused of being a gang member and tortured for years owing to a lack of due process, his case is more sad still because he should never have been in prison to begin with. Even if we agree that it's society's business to stop people from using methamphetamine, it simply makes no sense to use incarceration as a tool for achieving that goal when there are radically cheaper, less destructive alternatives.
As Fareed Zakaria notes, even some unlikely folks are coming around to this conclusion.
Something caught my eye the other day. Pat Robertson, the high priest of the religious right, had some startling things to say about drugs.

"I really believe we should treat marijuana the way we treat beverage alcohol," Mr. Robertson said in a recent interview. "I've never used marijuana and I don't intend to, but it's just one of those things that I think: this war on drugs just hasn't succeeded."

The reason Robertson is for legalizing marijuana is that it has created a prison problem in America that is well beyond what most Americans imagine.

"It's completely out of control," Mr. Robertson said. "Prisons are being overcrowded with juvenile offenders having to do with drugs. And the penalties, the maximums, some of them could get 10 years for possession of a joint of marijuana. It makes no sense at all."

He's right. Here are the numbers: The total number of Americans under correctional supervision (prison, parole, etc.) is 7.1 million, more than the entire state of Massachusetts. Adam Gopnik writes in the New Yorker, "Over all, there are now more people under 'correctional supervision' in America. . .than were in the Gulag Archipelago under Stalin at its height."

No other country comes even close to our rates of incarceration.

We have 760 prisoners per 100,000 people. Most European countries have one seventh that number (per capita, so it's adjusted for population). Even those on the high end of the global spectrum – Brazil, Poland – have only a quarter the number we do.

If you say this is some kind of enduring aspect of America's "Wild West" culture, you would be wrong. In 1980, our rates of incarceration were a quarter what they are now. What changed was the war on drugs and the mindless proliferation of laws that created criminal penalties for anything and everything.
Zakaria also has some eye-popping stats on the fiscal costs:
In 2011, California spent $9.6 billion on prisons, versus $5.7 billion on higher education. Since 1980, California has built one college campus; it's built 21 prisons. The state spends $8,667 per student per year. It spends about $50,000 per inmate per year.
In addition to the barbarism that is our penitentiary system eating away at the basic principles on which we founded our society, our obsession with locking away people for violating arbitrary rules is destroying our human capital. We're literally choosing locking up drug offenders over investing in our children. That's madness and it has to stop.