Another Post-Debate Poll Shows Little Movement
Another post-debate poll shows little change in the race for the Democratic nomination.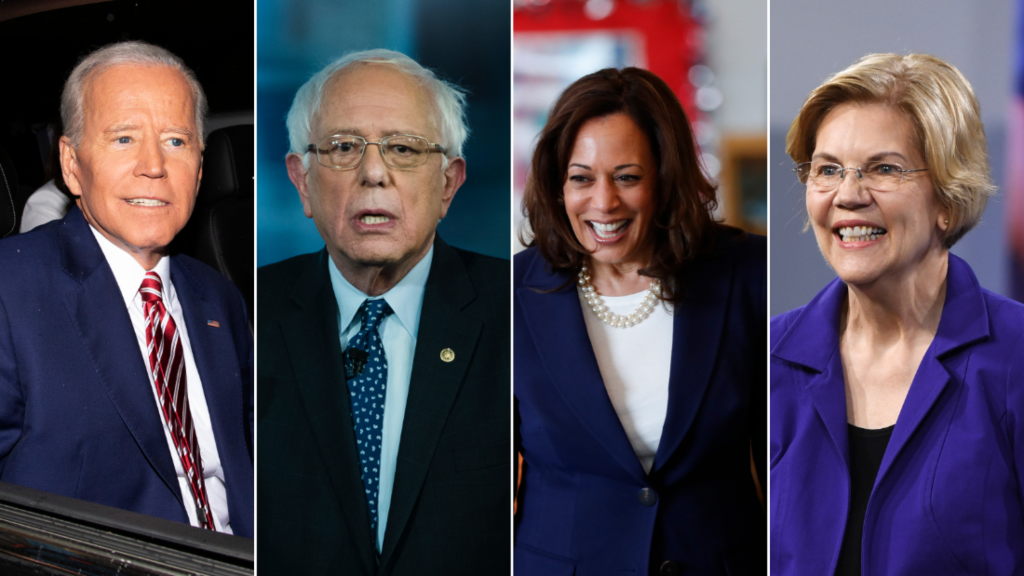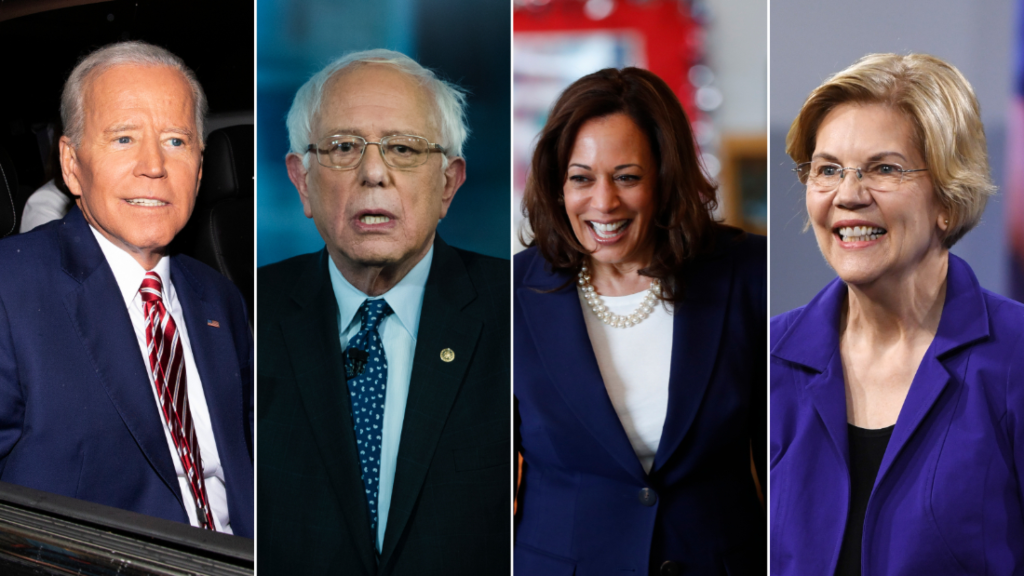 Another new post-debate poll shows little change in the race for the Democratic nomination, although it does show some slippage for Vermont Senator Bernie Sanders to the apparent benefit of former Vice-President Joe Biden:
Former Vice President Joe Biden has a 2-to-1 lead nationally over the next closest Democratic presidential contender after the second round of debates, according to the latest Harvard CAPS/Harris Poll.

The new survey finds Biden with 34 percent support among Democrats, followed by Sen. Bernie Sanders (I-Vt.) at 17 percent.ADVERTISEMENT

Sen. Kamala Harris (D-Calif.) is in third place with 9 percent support, followed by Sen. Elizabeth Warren (D-Mass.) at 8 percent, South Bend, Ind., Mayor Pete Buttigieg at 4 percent, former Texas Rep. Beto O'Rourke at 3 percent and Sen. Cory Booker (D-N.J.) at 2 percent.

"Biden has been steady despite some rocky performances at the debates," said Mark Penn, co-director of the Harvard CAPS/Harris Poll. "The Democratic voters are far more in sync with Biden's views than any of the other candidates running. He maintains his front-runner status."

The Harvard CAPS/Harris Poll of 585 registered Democratic voters was conducted between July 31 and Aug. 1. The first night of this week's Democratic debates took place on July 30 and the second night was July 31, so some of the respondents may not have viewed the second night of debate, when Biden appeared.

Biden's lead is down some from the previous survey conducted in late May, before the Democratic debates. At the time, the poll showed Biden holding a 30-point lead over Sanders and registering 44 percent support among Democrats.

But the former vice president remains in a strong position, with 46 percent of Democrats viewing him as having the best chance to defeat President Trump. Fifteen percent of Democrats said Sanders has the best shot at knocking off Trump, followed by Warren at 7 percent and Harris at 6 percent.

A plurality of Democrats, 47 percent, said they want to nominate a candidate with the strongest chance of winning. Only 12 percent said their first preference is a candidate who shares their positions, while 36 percent said they value both traits equally.

Biden also leads when voters are asked to name the top three candidates that best share their values, with 46 percent saying Biden, followed by Sanders at 34 percent, Warren at 27 and Harris at 24.

Health care is by far the top issue for Democratic voters, with 45 percent calling it their top priority, followed by immigration at 29 percent and jobs and the economy at 20 percent.

None of the other candidates polls above 2%, which of course is one of the criteria to qualify for the third and fourth debates in September and October, and there is no indication that any of those candidates are increasing their position in the polls sufficiently to meet those criteria, although several of them have met or are close to meeting the fundraising criteria of 130,000 individual donors. As I've noted, though, the candidates have until August 28th to meet those criteria so there's still a possibility that some of them could make the stage. As it stands, though, it is clear that there will be far fewer participants in these future debates and that there may only be one night of debates.
This poll differs slightly from the Morning Consult poll I made note of yesterday in that it shows Senators Elizabeth Warren and Kamala Harris in a much weaker position. Other than that, though, it is consistent with the idea that the second debate is shaping up to be one that ended up solidifying the positions of the top five people in the race for the nomination, specifically meaning Biden, Sanders, Warren, Harris, and South Bend Mayor Pete Buttigieg. None of the other candidates appear to have gained any momentum in these early post-debate polls and two of them, Senator Cory Booker and former Congressman Beto O'Rourke, find themselves in danger of slipping into irrelevance.
Looking at the RealClearPolitics average we find the following:
Joe Biden — 32.2%
Bernie Sanders — 15.6%
Elizabeth Warren — 14,0%
Kamala Harris — 10.5%
Pete Buttigieg — 5.5%
Beto O'Rourke — 3.5%
All other candidates are averaging below 2%.
We should obviously wait for more post-debate polling before jumping to conclusions, but if these first two polls are any indication then the Democratic race is largely unchanged after the second debate. This presents a problem for any candidate not in the top five or six at this point.