Another Stagnant Spring For The Economy?
The economic tea leaves don't look disastrous, but they don't look all that great either.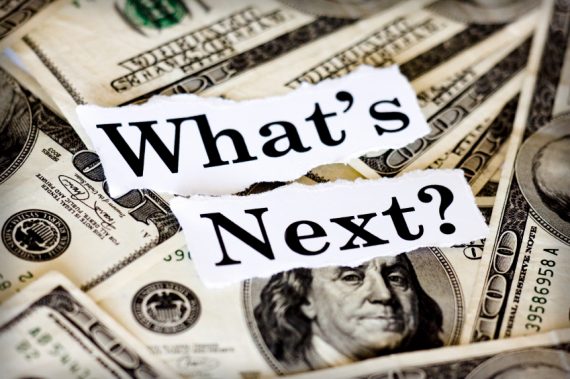 Last year, the economy experienced an winter of steady although not spectacular growth only to run into headwinds in the spring that caused the economy, along with ob growth, to stagnate significantly.  With Friday's disappointingly slow GDP report behind us now, there are at least some indications that the same thing could be happening all over again:
WASHINGTON (MarketWatch) — If U.S. growth in the first quarter was a bit of a mirage, the latest jobs report will deliver the proof.

The government reported last Friday that the U.S. grew 2.2% in the first three months of 2012, up sharply from 0.4% in the year-ago quarter. Read more on GDP report.

Yet many economists believe one of the warmest winters on record played a starring role. Business hiring and consumer purchases that would have taken place later in the year occurred in January and February instead. See charts of GDP report.

Similarly, many economists suspect the mild winter boosted hiring from December through February, with job growth averaging 246,000 a month. They believe hiring will pull back in April just like in did in March, when the government reported that just 120,000 jobs were created, based on a preliminary reading.

The jobs report will be released Friday. The latest forecast of economists polled by MarketWatch estimates 165,000 jobs were added in April.

Yelena Shulyatyeva, an economist at BNP Paribas, said the employment gain in April will probably be similar to the increase in March. BNP Paribas forecasts that 125,000 jobs were created last month.

The reason: Companies hired or retained workers during a warm winter and have less need to add employees now.

"Companies that did not fire as many workers as usual do not have to hire as many workers as we go into the spring season," Shulyatyeva said. "A good example is in construction. Builders did not have to stop working because of the record warm weather."

If hiring is also slow in April, however, few economists are ready to pronounce that the economy is getting weaker. The prevailing view is that growth was overstated earlier in the year and is being understated now.

"The upshot is that just as the rapid gains in payrolls earlier in the year probably flattered labor market conditions, the smaller rise in March probably didn't do them justice," said Paul Dales of Capital Economics, who projects 175,000 jobs were created last month.

Sam Bullard of Wells Fargo said investors should take an average of job growth in the first four months of 2012 and draw their conclusions from that number. In his view, the economy is likely to maintain steady growth in the range of 2% to 2.5% though 2012, with monthly job growth averaging around 175,000.

While that's a big improvement over last year, hiring at that pace would not be fast enough to sharply reduce the nation's 8.2% unemployment rate. The U.S. needs to add at least 250,000 jobs a month for a year or two just to recover all the positions lost during the last recession.
One possible sign that April could be the beginning of a rough period ahead came today in the Purchasing Managers report out of Chicago, which showed an unexpected and steep decline in that index to levels unseens since September/October 2009. Additionally, the Dallas Federal Reserve Bank reported that manufacturing in its area of teh country declined markedly in April. While these are both regional indexes, they're generally taken as a good harbinger of where the economy as a whole is going, and they both suggest that the economy growth we saw in the first three months of the year, as disappointingly slow as it was, appears to be cooling off, which doesn't bode well at all for job growth over the coming months.
There was one indicator released today that had a mixture of good news an bad news.  The Commerce Department reported today that consumer income had increased by 0.4% in April, slightly better than the 0.3% that analysts were expecting. At the same time, though, that report also showed that consumer spending came in slightly below estimates, suggesting that Americans are less willing to spend than they had been earlier in the year, another factor that could cause economic growth the slow down.
Absent a outside shock like further economic instability in Europe or a Middle East crisis that causes energy prices to skyrocket, it's unlikely that the economy will be heading into recession any time soon. However, these numbers suggest that Friday's GDP report was a harbinger of another stagnant spring for the economy, meaning that job growth could end up being quite paltry heading into election season. We'll get our first indication of that on Friday when the new jobs numbers are released.