Banning Air Travel Is The Wrong Response To The Ebola Outbreak
Closing down international air travel won't stop Ebola from becoming a bigger public health threat.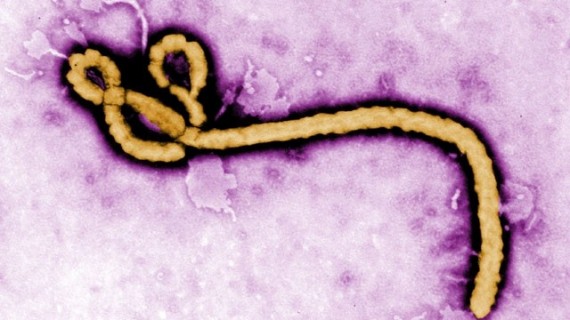 The revelation earlier this week that the first patient to be diagnosed with Ebola in the United States is now being treated at a Dallas area hospital has, understandably, raised public concern about the disease and whether this is just the tip of the iceberg with a disease that, because of its symptoms and fatality rate, cause a great deal of fear among the general public. Given that the patient in question, Thomas Eric Duncan, traveled to the United States by air from Liberia, with stops in Brussels and at Dulles Airport before arriving in Dallas, there has been some question raised over whether or not people who travel internationally from nations like Liberia are being properly screened, or even if they should be allowed to travel at all while this outbreak is still an issue. Some politicians, such as Ted Cruz and Rand Paul have already begun raising these concerns, with Paul going so far as to suggest that flights from Ebola stricken countries be halted until the outbreak is controlled. The White House meanwhile has said that there are no plans to impose such a ban, in no small part because Ebola is only contagious when people are symptomatic, so it should be relatively easy to quarantine people who pose a danger to travelers. This has led some on the right to draw utterly false analogies between this situation and the decision during this summer's Gaza War to suspend flights to Israel due to the threat of Hamas rocket attacks on aircraft, a suspension that lasted for only a very short period of time.
On some level, of course, banning flights from the nations affected by Ebola seems like it might be a good idea. After all, it would seem to be the best way to make absolutely sure that the disease doesn't spread beyond the nations where it is running rampant. As The Washington Post's Abby Philip notes, however, such a blanket ban would be an extreme overreaction and would potentially do great harm to stopping Ebola at its source, which is the real key to stopping the disease:
Ebola can only be contracted through direct contact with a sick person's bodily fluids. That means saliva, feces, urine, blood, vomit or semen. It isn't transmitted through the air, so you are more likely to catch a cold on a flight than Ebola.

"It is not an optimal measure for controlling the import of Ebola virus disease," said chief United Nations spokesperson Stephane Dujarric. "The measure does not reflect what is known about the way in which the virus passes between people."

The U.S. has similarly spurned travel restrictions in the face of a more infectious, though less deadly, disease like Middle East Respiratory Syndrome (MERS) for similar reasons, even when sick passengers were coming to the U.S.

The State Department has warned U.S. citizens against non-essential travel to Liberia and Sierra Leone, but there are currently no plans to alter the travel warning in the wake of diagnosis, a State Department official told The Post on Wednesday.

The screening procedures at the airport in Monrovia, the Liberian capital, have been in place for months, Deborah R. Malac, the U.S. ambassador to Liberia, told The Post in a telephone interview Thursday. The CDC's Division of Global Migration and Quarantine has worked with airport officials on screening protocols, and, Malac said, CDC officials "have confidence that everything that was supposed to have been done was done."

If someone isn't exhibiting symptoms of Ebola, that person is not infectious. And one of the first symptoms of Ebola is a fever. In airports in all of the affected regions and across the world, passengers coming from flights from West Africa are being screened for elevated temperatures.

If a passenger is sick or has a fever, they won't fly. According to the CDC, "a U.S. Department of Transportation rule permits airlines to deny boarding to air travelers with serious contagious diseases that could spread during flight, including travelers with possible Ebola symptoms. This rule applies to all flights of U.S. airlines, and to direct flights (no change of planes) to or from the United States by foreign airlines.

Despite the fact that an infected passenger flew from Liberia to Dallas this month, that passenger, Duncan, was not sick — and was therefore not contagious — while he was traveling. And once people become symptomatic, they become very sick, very quickly.

In this case, it is unlikely that a sick person could go 10 days without seeking medical care, CDC Director Tom Frieden said on Tuesday.

"At this point, there is zero risk of transmission on the flight," Frieden said. "The illness of Ebola would not have gone on for 10 days before diagnosis. He was checked for fever before getting on the flight, and there's no reason to think that anyone on the flight that he was on would be at risk."
This morning, the head of the CDC rejected the idea of a travel ban, arguing that it would ultimately make the rest of the world worse off:
Tom Frieden, director of the Centers for Disease Control and Prevention, on Friday said restricting travel between the U.S. and West Africa would likely "backfire" and put Americans more at risk of contracting Ebola.

Appearing on MSNBC, Frieden was asked about potentially prohibiting air travel between the U.S. and West Africa, where the Ebola outbreak is most widespread. He said that such a restriction would likely be ineffective and would make it harder for health officials to root out the virus.

"The only way we're going to get to zero risk is by stopping the outbreak at the source" in West Africa, Frieden said.

"Even if we tried to close the border, it wouldn't work," the top health official added. "People have a right to return. People transiting through could come in. And it would backfire, because by isolating these countries, it'll make it harder to help them, it will spread more there and we'd be more likely to be exposed here."
In other words, the best way to prevent the spread of Ebola beyond west Africa isn't to ban travel, but to screen the passengers that do travel as best as possible to determine if the are exhibiting symptoms, which would be rather obvious given how the disease manifests itself, or if they are at the point where they are beginning to become symptomatic, which apparently usually manifests itself as a fever. This is important because people become contagious when they are actually exhibiting symptoms, and not before then. Additionally, there is at least some effort being made at the international airports in these areas to screen people further by asking them whether they have been in contact with people who did or may have been exhibiting Ebola symptoms or if they came from an area where the disease is known to be at pandemic levels. The proper protocol is supposed to be that these people would be at least initially prevented from traveling abroad until they could be examined further, and perhaps even quarantined until the time when symptoms would appear has passed. For the people who pass these protocols, though, there's really no reason to prevent them from flying since there is no real risk that they are going to infect their fellow passengers.
The key to a protocol like this, of course, lies in its vigorous enforcement at the point of departure, If the people screening the passengers at the airport in Monrovia, Liberia or elsewhere aren't diligent in doing their jobs then the odds that an infected passenger is going to slip through the cracks. In the case of Mr. Duncan, one potential flaw in the screening process was revealed by the news that Duncan did not tell screeners that he had been in contact with someone with Ebola in the days prior to leaving the country, something for which the Liberians are saying they want to prosecute him at some point. However, since its apparent at this point that Duncan was not symptomatic at the time that he was leaving Liberia, it's not clear at all that there would have been any grounds at all to delay his travel to the United States. That being said, this Dallas case strikes me as a good reason for aviation and public health authorities in the United States and elsewhere in the world to work with Liberia, the other nations affected by the Ebola outbreak, and airlines to improve the screening process even more. Perhaps their are procedures that can be added to current protocols, or perhaps its just a matter of providing additional personnel to do the screening at the airports so that individual screeners don't have such a big workload that they're unable to give marginal cases the attention that they might deserve, or it might be something else. In any case, it is obviously in everyone's interest to prevent this disease spreading outside of the affected region as much as possible, and that means working at the source to prevent that.
One response to all of this, of course, is that even the best protocols in the world doesn't necessarily prevent someone who has the Ebola virus inside them from traveling to the United States, Europe, China, or anywhere else in the world. Since there is currently no way to identify someone who is carrying the virus before they become symptomatic, this argument goes, wouldn't the most prudent action be to simply prevent anyone from that region of the world from traveling anywhere else? As noted above, this strategy has already been adopted by some of the nations neighboring the outbreak zone, but given the fact that they are much closer to Ground Zero in the fight, it arguably makes sense for them to take that drastic course of action. As far as the rest of the world goes, though, banning international travel would cause real disruptions to international commerce and freedom of movement, and it would potentially strand westerners and others who are in those countries for one reason or another and would now find themselves with no means of getting him. So, yes, it's possible that there might be another Timothy Duncan in the future, in the United States, or elsewhere, but the response to that isn't to do something drastic like close off international air travel, but to make sure that public health authorities are as prepared as possible to deal with such cases if and when they arise. There already appear to be some lessons we can learn from the initial handling of the Duncan case, such as the fact that he was initially sent home from the Emergency Room largely because record keeping errors meant that doctors treating him were not aware he had recently been in Liberia. However, those minor missteps are hardly a reason to panic. Finally, as Phillips notes in the article above, we have generally not banned travel in the cases of other diseases, including diseases like MERS that are far more easily transmitted than Ebola, so it would seem to be needless overreaction to do so in this case.
Phillips points out another reason why a travel ban would be a bad idea, that it would isolate the nations where the disease is spreading and thus make it more likely that the disease will become a bigger problem there and, inevitably elsewhere in the world:
Liberia, Guinea and Sierra Leone are already economically isolated because this epidemic has spread far wider and lasted much longer than any other Ebola outbreak in history. What those countries need most now is assistance from the world.

More flight restrictions will only make it more difficult for life-saving aid and medical professionals to reach West Africa. The restrictions already in place have proved so problematic that U.S. military forces are building an "air bridge" to get health workers and medical supplies to affected areas.

"Any discontinuation of transport will affect humanitarian aid, doctors, nurses and human resources entering the country, the transfer of biological sampling and equipment for hospitals," Daniel Menucci, a representative for the World Health Organization Travel and Transport Task Force, said in August. "All of this needs international transporting, international airlines. This will create more problems in helping the countries most affected."

(….)

Researchers who have modeled the risk of the international spread of the Ebola virus have been clear that the longer the outbreak goes on and the bigger it is, the more likely Ebola is to spread beyond West Africa to the rest of the world.

"If the epidemic continues at this growth rate and produces more and more cases, obviously the probably increases with time," said Alessandro Vespignani, a Northeastern University professor whose team has been updating its model of the chance of global exportation of Ebola cases. "That means that in October, it would be 20 percent or more, and then it will grow. The probability is increasing."

It is also the reason the U.S. has mobilized military and medical resources to aid in the fight.

"The best way to protect the U.S. is to stop the outbreak in West Africa," Beth Bell, Director of the National Center for Emerging and Zoonotic Infectious Diseases at the CDC, said in testimony before Congress last month.
Even with some apparent successes in the fight against Ebola in nations such as Nigeria, projections for the future course of the disease are not good, and there are some concerns that the world's response on the ground may have been too little, too late to prevent the disease from becoming an even bigger health crisis in Africa and, potentially around the world. That being said, though, it strikes me that even though this is a scary disease there ought to be some common sense applied before we decide the next step forward. As noted, Ebola is not easily transmitted between people, it is less hard to transmit than Measels, Mumps, SARS, and HIV and about as easily transmitted as Hepatitis C. While it is prudent for the CDC and public health authorities in Dallas to cast something of a wide net in following up with the people that Duncan had contact with before being diagnosed, the odds are that the vast majority of these people are unlikely to have caught the virus. This is due both to the manner in which Ebola is transmitted and the facts on the ground, including the cultural traditions in these African nations regarding the disposal of dead bodies that contribute to the spread of the disease. So, prudence and vigilance are certainly called for, and that may include beefing up the screening processes as international airports in the region. What isn't called for, and will be counter-productive in the end, is panic, fear mongering, and the adoption of policies based on these emotions that are likely to do more harm than good