CDC Confirms First Ebola Case In The United States
For the first time, someone has been diagnosed with Ebola in the United States.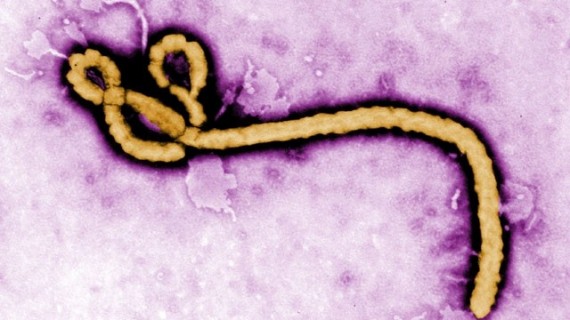 The Centers for Disease Control has confirmed the first patient diagnosed with Ebola in the United States is being treated at a hospital in Dallas after becoming ill several days after returning from a trip to western Africa:
The Centers for Disease Control and Prevention has confirmed the first case of Ebola that's been diagnosed in the United States.

"An individual traveling from Liberia has been diagnosed with Ebola in the United States," Thomas Frieden, director of the CDC, said in a conference call Tuesday afternoon.

This person left Liberia on Sept. 19 and arrived in the U.S. the following day. The person had no symptoms when they arrived, but began developing symptoms several days after arriving in the United States.

"The bottom line here is that I have no doubt that we will control this importation, or this case of Ebola, so that it does not spread widely in this country," he said. "It is certainly possible that someone who had contact with this individual could develop Ebola in the coming weeks. But there is no doubt in my mind that we will stop it here."

Health officials are going to work to identify everyone who may have been exposed to this patient, Frieden said. They will be watched for three weeks to see if any symptoms emerge.

"Remember, Ebola does not spread from someone who's not infectious," Frieden said. "It does not spread from someone who does not have a fever or other symptoms."

David Lakey, head of the Texas Department of Health Services, said during the same call the state's laboratory in Austin, Tex., was certified last month to do Ebola testing. That laboratory received a blood sample from the patient on Tuesday morning and confirmed it was Ebola shortly after 1 p.m., he said.

Health officials speaking on Tuesday repeatedly stressed that Ebola does not spread easily.

"Ebola is not transmitted by the air," Edward Goodman, the hospital epidemiologist at Texas Health Presybterian Hospital Dallas, said during the call. "It is not an airborne infection."
In addition to the general health of the patient and the prospects for his recovery, the biggest question here is quite obviously going to be the extent to which he may have exposed others to the disease before being identified by health officials. In that respect, it is important to recognize that Ebola can only be spread via contact with the bodily fluids of someone who is already displaying symptoms of the disease, unlike the flu and other viruses it cannot be spread via the air or by casual contact such as shaking hands with someone who may have the virus in them but not infectious. According to a press conference that is still going on as I write this, the patient was apparently not ill at the time he was flying from Liberia to the United States on September 19th and 20th, so the risk that people on the airplane with him were exposed to the disease seems pretty low. Despite that, one imagines that there will be at leas some follow-up with the passengers on the flight to determine if any of them are exhibiting symptoms. Given that, the primary focus for public health workers is likely to be the people that this person may have had contact with after he first started feeling ill. So far at least, it would appear that he may have only had close contact with members of his family in the Dallas area, but that's obviously something that will likely be the subject of strict scrutiny and inquiry over the coming days. Generally, if there's any suspicion that people may have been exposed to Ebola, standard procedure involves placing them in quarantine for 21 days or longer and monitoring them to see if they develop symptoms. If none of these people develop symptoms, then they would be released since the incubation period would have passed. That, for example, is the procedure that was followed in Nigeria that I wrote about early today.  The trick there, of course, is to make sure you get to as many of the people he was in contact with as possible.
For obvious reasons, the public health officials at the CDC are doing their best to downplay the risks to the general public, but this is obviously going to cause widespread public concern thanks in no small part to the coverage this will receive on cable news and elsewhere. This case shouldn't be dismissed, of course, but at the same time it's worth recognizing that Ebola is not like the Common Cold or the Flu and that it can only be spread by very specific means. Assuming that the CDC and other public health officials can track down everyone that this person has potentially had conflict with, which admittedly be a difficult thing depending on what he did during the time between arriving in the United States and reporting to the hospital, then containing the disease would be relatively straightforward. All that being said, though, these kinds of assurances aren't necessarily going to reassure a public that is going to be understandably scared about a disease that has ravaged western Africa for months now.