Fear And Loathing In The Age Of Ebola
As usual, politicians and pundits are helping to create a climate of fear and concern about Ebola that is not justified by the facts.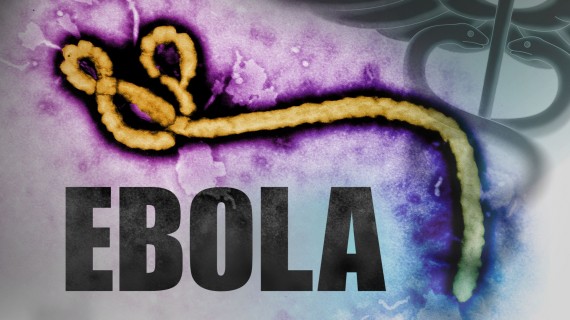 More so than the actual threat that Ebola has posed to the United States since the day that Thomas Eric Duncan, the one disease that has spread like wildfire through the country is fear and paranoia about an unknown disease, a fear that is spread by modern technology and word of mouth and which leads people to take action that, based on all available evidence, is entirely irrational. It's manifested itself in numerous ways over the three weeks that have passed since the first case of Ebola in the United States was diagnosed. The media, of course, has played a huge role in the affair by obsessing over every report of a potential Ebola case that has, so far at least, turned out to be a false alarm. Politicians have, of course, exploited the story for their own purposes, and the general public, while not panicking has reacted to all of this about as you might expect for people who are being bombarded by alarmist news reports and political rhetoric about a disease that has never hit American shores before:
In the month since a Liberian man infected with Ebola traveled to Dallas, where he later died, the nation has marinated in a murky soup of understandable concern, wild misinformation, political opportunism and garden-variety panic.

Within the escalating debate over how to manage potential threats to public health — muddled by what is widely viewed as a bungled effort by government officials and the Dallas hospital that managed the first case of Ebola diagnosed in the United States — the line between vigilance and hysteria can be as blurry as the edges of a watercolor painting.

A crowd of parents last week pulled their children out of a Mississippi middle school after learning that its principal had traveled to Zambia, an African nation untouched by the disease.

On the eve of midterm elections with control of the United States Senate at stake, politicians from both parties are calling for the end of commercial air traffic between the United States and some African countries, even though most public health experts and the Centers for Disease Control and Prevention said a shutdown would compound rather than alleviate the risks.

Carolyn Smith of Louisville, Ky., last week took a rare break from sequestering herself at home to take her fiancé to a doctor's appointment. She said she was reluctant to leave her house after hearing that a nurse from the Dallas hospital had flown to Cleveland, over 300 miles from her home. "We're not really going anywhere if we can help it," Ms. Smith, 50, said.

The panic in some way mirrors what followed the anthrax attacks of 2001 and the West Nile virus outbreak in New York City in 1999. But fed by social media and the 24-hour news cycle, the first American experience with Ebola has become a lesson in the ways things that go viral electronically can be as potent and frightening as those that do so biologically. The result has ignited a national deliberation about the conflicts between public health interest, civil liberties and common sense.

"This is sort of comparable to when people were killed in terror attacks," said Roxane Cohen Silver, a professor of psychology in the department of psychology and social behavior at the University of California, Irvine.

Ms. Silver studied and wrote about people who heavily consumed media after the bombings at the Boston Marathon in 2013 and "what we found is that individuals who were exposed to a great deal of media within the first week reported more acute stress than did people who were actually at the marathon."

In his work on panic in various disasters, Anthony Mawson, a visiting professor in the School of Health Sciences at Jackson State University in Mississippi, found that while physical danger is presumed to lead to mass panic, in actual physical emergencies "expressions of mutual aid are common and often predominate." But the threat of an illness that has infected only two people in the United States appears to have had the opposite effect, inciting a widespread desire to hide and shut things down.

"Obviously there's fear," said Dr. Anthony Fauci, the Director of the National Institute of Allergy and Infectious Diseases, in an interview Sunday on ABC. He said fear of the disease is dramatically outstripping current risks. "We always get caught when we say zero," he said. "Nothing is zero. It's extraordinarily low, much less than the risk of many other things which happens to them in their lives."
In many cases, the reaction has been utterly ridiculous. Some schools in Dallas were closed in the days after Duncan's diagnosis was originally announced because one of the students that went there had some connection to him. When it was revealed that one of Duncan's nurses had traveled to Ohio before being diagnosed with Ebola herself, schools were closed and business was disrupted not only in Ohio but also in other parts of the country due to the fact that people had been on the same planes at Duncan, in some cases not even at the same time. More absurdly, we've seen examples of Ebola-related fear that just seem to show a lack of knowledge combined with a lack of understanding about how the disease is spread. A school in New Jersey kept children from Rwanda out of an elementary school after parents objected, even though Rwanda, like Zambia in the Mississippi case cited above, is nearly 3,000 miles away from the Ebola hot zone and has not had a single reported case of the disease. In Maine, a teacher who had merely traveled to Dallas was told to stay home after parents objected even though she had no contact with anyone who could have even be said to be remotely connected to the Ebola cases in that city. Even the stock market has been factoring in Ebola-related fears.
Not surprisingly, the Ebola story has also become a big issue politically, which I suppose was to be expected given the fact that it's unfolding in the midst of a midterm election campaign where control of the Senate hangs in the balance. From the beginning, Republican politicians have been criticizing the response to the events in Dallas and using it as part of a more general attack the Administration itself. The most prominent example of this, of course, has come in the form of the calls for a ban on travel to the United States from west Africa notwithstanding the arguments made by public health experts that such a ban would be counterproductive and by others that it would be unenforceable. The travel ban issue has proven to be so seductive to politicians that it has also been endorsed by Democrats such as Senators Kay Hagan and Jeanne Shaheen, Georgia Democratic Senate nominee Michelle Nunn, and Texas Democratic nominee for Governor Wendy Davis. For the most part, though, it has been Republicans who have been pushing the travel ban as an issue, with Senator Marco Rubio saying that he will introduce a bill on the subject when the Senate returns in November, and other Republicans talking about what would be a de facto ban by imposing restrictions on visas granted to people from Ebola-stricken countries. On the more extreme side of things, the conspiracy theories are running rampant, with people like Rush Limbaugh suggesting that President Obama wants people in the United States to become infected with Ebola as some sort of retribution for slavery, Members of Congress, Republican candidates for Senate, and others on the right raising fears about people with Ebola coming across the southern border, and even someone as normally level headed as George Will openly suggesting that the Ebola virus is airborne in the same sense that the influenza virus is even though there is no evidence for this. To a large degree, of course, much of this rhetoric is sheer political opportunism, but when it becomes the standard fare on talk radio, on Fox News, and in the ether of the blogs, Twitter, and Facebook, it's easy to see how people start to come believing it as truth no matter how many times actual experts in infectious disease may say otherwise.
Lest you think that this is purely an American phenomenon, though, Europeans seem to be reacting similarly:
Across Europe, as in the United States, a virus that, outside Africa, has infected only a handful of people, all of them medical workers in hospitals treating Ebola patients, has stirred a wave of alarm that doctors and psychologists say reflects the insecurities of the modern mind far more than any significant danger to public health.

In Alcorcón, a town on the outskirts of Madrid where a Spanish nurse lived until she contracted Ebola virus while treating a sick priest, local businesses reported this week that their revenues had plummeted as customers stayed away. Among those hit by the scare was a hair salon where the nurse, María Teresa Romero Ramos, had gone for a waxing before she tested positive.

On Friday, Soraya Sáenz de Santamaría, Spain's deputy prime minister, said Ms. Ramos, was "stable, with a slight improvement" in her condition.

In Italy, which has had no confirmed cases yet of Ebola, the organizers of an international food fair in Turin asked delegates from Sierra Leone, Guinea and Liberia not to attend this year's event, which opens next week. Paola Nano, a spokeswoman for Slow Food International, the sponsor of the fair, said that this was not because of any fear of contagion but only because they "might have problems getting here."

Claudine Burton-Jeangros, a sociology professor at the University of Geneva, said that panic over the disease springs from a paradox at the heart of modern life: the more we master the world through science and technology the more frightened we are of those things we can't control or understand. "We live in very secure societies and like to think we know what will happen tomorrow. There is no place in our rational and scientific world for the unknown."

"Objectively, the risks created by Ebola in Europe are very small," said Ms. Burton-Jeangros, "but there is an uncertainty that creates fear."

The result has been a string of unfounded Ebola scares, which in some parts of Europe have led to entire buildings being sealed off and the people inside being held so they could be examined for symptoms.
As I've said before, on some level the fear and precautions that people are taking are understandable. Ebola is a very scary disease, especially in the strain that appears to be responsible for the current outbreak in west Africa. Historically, scientists have said that the disease has about 50% fatality rate, meaning that about half of the people who become infected will die. So far, though, the mortality rate for Ebola in 2014 has been closer to 70%, making it one of the most deadly diseases in human history. In reality, of course, a large degree of that high mortality rate is due to the conditions on the ground in nations like Sierra Leone and Liberia, the poor state of their infrastructure and health care systems, and the fact that many of the people who end up seeking and receiving medical treatment don't do so until they've entered the stage of the disease when they are the sickest, the most contagious, and the least likely to survive even under the most idea of conditions. Contrast that with the United States, where we have successfully treated at least three people who caught Ebola while in West Africa and where the two nurses who treated Mr. Duncan appear from the reports that have been released to be doing well in their own medical treatment and it suggests that Ebola thrives in west Africa because it is virulent and deadly disease, but because the conditions in that part of the world are perfect for that type of disease to spread easily. None of this is to say that we shouldn't be concerned about Ebola in the United States and Europe, of course, but looking at it from this point of view does tend to put things in perspective. Part of that perspective is that, so far, Ebola has killed exactly one person in the United States and infected two others, both of whom are health care workers who contracted it while treating him. Nobody in the general population who had contact with Duncan, or the two nurses, has shown any signs of Ebola. As we sit here today, it looks as though that will be the limit of the damage that Duncan's infection will do in the United States. Compared to the impact of other infectious diseases, or even things such as car accidents, guns, or lightening, that's a statistical blip.
None this means that there isn't anything to be concerned about, of course. Ebola is a serious disease and, given the realities of international travel nations outside of west Africa need to be prepared for the possibility that it will show up in their country notwithstanding whatever precautions are made to keep it out. Over the past three weeks, we've also seen plenty of examples of how our own system proved inadequate to the task. For example, Mr. Duncan probably should have been admitted when he first reported to Texas Presbyterian Hospital rather than being sent home. When he was admitted, the hospital should have taken better care to make sure that its Emergency Room and other personnel were better prepared to deal with Ebola than they apparently were. The protocols designated by the Centers for Disease Control, which it is worth noting doesn't really have any legal authority to enforce its recommendations on health care providers across the country, should have been tighter. And, of course, there ought to have been tighter control over the travel of someone like Amber Ray Vinson, although, again, its worth noting that there is absolutely no indication she actually put anyone on any of the flights she was on at serious risk of being infected. All that being said, the proper response to these developments isn't to engage in fear mongering, finger pointing, and seeking to score political points, it is to figure out what went wrong, fix it, and try to make sure that the appropriate people will be ready if and when there is another Thomas Eric Duncan in an ER somewhere in the United States. The C.D.C., for example, has responded by updating its protocols and taking other steps, and the Federal Government has begun screening people arriving in the United States from western Africa.
Fear is a natural human emotion, but there is plenty of evidence out there to show us that the fears about Ebola that are being exploited by politicians and pundits, and being spread in some real sense by constant media coverage even though there's not really anything new to report about, are wildly overblown. Vigilance is appropriate, as is examining the mistakes that were made and learning from them. Fear, however, is entirely unproductive and typically leads to proposals that restrict personal liberty, don't really solve the problem, and end up having unintended consequences that make the situation worse. If it sounds familiar, that's because it is.