The Level of Dumb is Astounding (Huckabee on Borders and Ebola Edition)
Illogic and fear from Mr. Huckabee.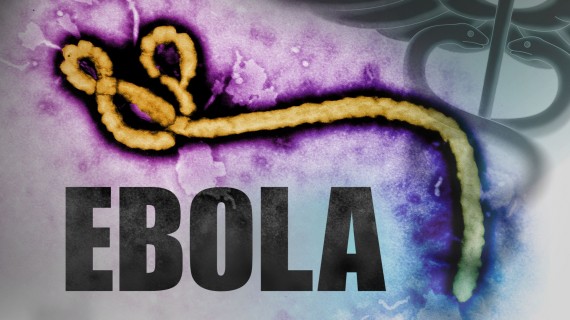 And I know that the word "dumb" is not especially analytical, but I honestly can't think of anything else that conveys the appropriate notion (at least without either more vulgarity or vituperation).
So, here's the quote from the former Governor and candidate for the GOP presidential nomination:
"When the government says it can't keep people out of the U.S., what it means is that it won't keep people out. And why should we be surprised? We've seen our borders routinely ignored. So if someone with Ebola really wants to come to the U.S., just get to Mexico and walk right in" (Source*).
First, is it too much to note that a grand total of one (the lowest whole number of them all) Ebola infected individual has made it to the US?  We are not seeing a horde of infected persons trying to enter.  Indeed, the evidence would suggest that air travelers are not a major source of infection, else we would likely have seen more cases like Duncan in Europe and elsewhere–the places where most flights from West Africa go on a weekly, if not daily, basis.  See this piece from Nate Silver for some details of flights.
Second, and this what really got my attention:  the notion that people infected with Ebola would be flying into Mexico and just strolling across the southern border.  For one thing that isn't an easy or uncomplicated thing to do.  But, to cut to the case:  how would someone like Duncan (the fellow who made it to the US with the infection) going to walk down the hall, let along across the border, with an Ebola infection?
The pure xenophobia here is both stunning and unsurprising.  The recent rhetorical increase in concern about diseased individuals crossing the US-Mexican border (as was also the case with the recent wave of minors from Central America) is not a welcome development (for those, such as myself, who think we desperately need a rational discussion on border and immigration policy).
Indeed, it is worth noting the logical and rhetorical shift that Huckabee employs in the quotation insofar as there was no reason to reference the southern border in his complaint save to further tap into existing xenophobia.  After all, if the whole point of his complaint is that the US is not issuing a travel ban of any kind in relation to Ebola then why reference a illegal crossing?
*The level of additional dumbitude quoted in that piece is well beyond Huckabee's–but I noted Huckabee's because, at least at times, he is treated as serious, non-crazy.