Second Dallas Health Care Worker Tests Positive For Ebola
Another health care worker in Dallas is being treated for exposure to the Ebola Virus.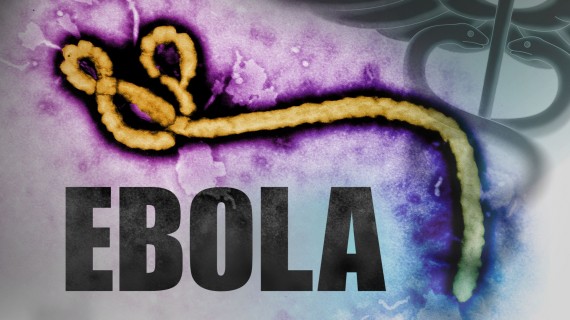 A second health care worker who treated Thomas Eric Duncan at Texas Health Presbyterian Hospital before he died has apparently tested positive for Ebola:
The authorities in Texas reported on Wednesday that a second health care worker involved in the treatment of a patient who died of the Ebola virus had tested positive for the disease after developing a fever.

The worker, who was not identified by name, had been "among those who took care of Thomas Eric Duncan after he was diagnosed with Ebola," a statement from the Texas Department of State Health Services said.

Mr. Duncan, a citizen of Liberia, one of the three West African nations most stricken with the disease, died a week ago.

"Health officials have interviewed the latest patient to quickly identify any contacts or potential exposures, and those people will be monitored," the statement said.

The patient had also been isolated, the statement said. It said initial tests were carried out late Tuesday at the state public health laboratory in Austin, Tex., and added that "confirmatory testing on a separate specimen will be conducted by the Centers for Disease Control and Prevention in Atlanta."

The statement came a day after officials in Dallas said they were now monitoring 76 health care workers at Presbyterian Hospital who treated or cared for Mr. Duncan or who might have handled blood specimens from the time he was admitted to the hospital on Sept. 28 to his death last Wednesday.
After the news last week that the virus had spread to a nurse now identified as Nina Pham, who just yesterday was upgraded from "critical" to "good" condition while she remains under treatment in the same hospital, this would seem to indicate that American health care workers are under the same kind of risks that health care workers in Africa have been under while fighting this latest outbreak. The most obvious conclusion is that this means that, somewhere, the precautions that were being taken while treating Mr. Duncan were insufficient to prevent the virus from being spread to health care workers. This could be because the protective gear itself was insufficient, because the workers didn't follow procedures sufficiently exactly to prevent some residue of bodily fluid from coming in contact with their unprotected skin or other body parts, or that it is far more difficult for hospitals that aren't equipped with the kind of high-level isolation wards that exist at places like Emory University and a few other select areas around the country are far less equipped to handle a disease like this. Indeed, there are only four hospitals, with roughly two dozen beds between them, that contain the kind of bio-containment facilities that would be idea for treating someone who is infected with Ebola and contagious. Outside of those facilities, if a statement from the union representing nurses at the hospital is to be believed, the arrangements are much more jury rigged:
The Texas hospital where two health care workers contracted Ebola while caring for a patient had guidelines that were "constantly changing" and didn't have protocols on how to deal with the deadly virus," a nurses' union claims.

"The protocols that should have been in place in Dallas were not in place, and that those protocols are not in place anywhere in the United States as far as we can tell," National Nurses United Executive Director RoseAnn DeMoro said Tuesday night. "We're deeply alarmed."

Texas Health Presbyterian Hospital Dallas treated Thomas Eric Duncan before his death from Ebola last week. Nurse Nina Pham, who cared for him, is being treated for the virus.

(…)

On the day that Duncan was admitted to the hospital with possible Ebola symptoms, he was "left for several hours, not in isolation, in an area where other patients were present," union co-president Deborah Burger said.

Up to seven other patients were present in that area, the nurses said, according to the union.

A nursing supervisor faced resistance from hospital authorities when the supervisor demanded that Duncan be moved to an isolation unit, the nurses said, according to the union.

Claim: The nurses' protective gear left their necks exposed

After expressing concerns that their necks were exposed even as they wore protective gear, the nurses were told to wrap their necks with medical tape, the union says.

"They were told to use medical tape and had to use four to five pieces of medical tape wound around their neck. The nurses have expressed a lot of concern about how difficult it is to remove the tape from their neck," Burger said.

Claim: At one point, hazardous waste piled up

"There was no one to pick up hazardous waste as it piled to the ceiling," Burger said. "They did not have access to proper supplies."

Claim: Nurses got no "hands-on" training

"There was no mandate for nurses to attend training," Burger said, though they did receive an e-mail about a hospital seminar on Ebola.

"This was treated like hundreds of other seminars that were routinely offered to staff," she said.
One issue that hospitals like this face, of course, is that they don't necessarily have the proper facilities to deal with a patient like Duncan in the kind of isolated environment that would be ideal, so jury rigging ends up becoming necessary. There's not too much that can be done about that, of course, because upgrading hospitals to the kind of status that a place like Emory University has when it comes to bio-containment would be costly and would take time. Since we don't necessarily have the time to do that at this point, it seems clear that there will have to be changes in how hospitals deal with people who are suspected of being possible Ebola patients, otherwise the risk continues that health care workers will be at risk of coming down with the disease.
Partly in response to these reports, the C.D.C. is now saying that they intend to act differently in response to future potential Ebola cases in the United States:
DALLAS — The director of the federal Centers for Disease Control and Prevention said on Tuesday that the agency planned a more robust response to any future Ebola cases in American hospitals, saying for the first time that quicker and more concerted action on its part might have kept a Dallas nurse from becoming infected by the virus.

The acknowledgment came on a day when a nurses' union released a scathing statement that it said was composed by nurses at the Dallas hospital where the nurse, Nina Pham, 26, contracted Ebola. The statement told of "confusion and frequently changing policies and protocols," inadequate protection against contamination and spotty training.In the

"Were the protocols breached?" asked Deborah Burger, a co-president of the union, National Nurses United, reading the statement. "The nurses say there were no protocols."

Officials at the hospital, Texas Health Presbyterian Hospital, defended their efforts to "provide a safe working environment," but said they would review any concerns raised by nurses.

C.D.C. officials, responding earlier to the broader criticisms about their handling of the Ebola cases in Dallas, pledged to dispatch within hours a newly created response team to any hospital that had a confirmed case of Ebola, and they increased the amount of expertise, oversight and training at the hospital where the nurse treating Thomas Eric Duncan, 42, who had Ebola, became infected.

They have sent some of the world's leading experts on Ebola to Dallas, as well as two nurses from Emory University Hospital in Atlanta who cared for Ebola patients safely and who will train hospital staff members on infection control and the use of protective gear.

"I wish we had put a team like this on the ground the day the patient, the first patient, was diagnosed," Dr. Thomas R. Frieden, director of the C.D.C., said at a news conference Tuesday. "That might have prevented this infection. But we will do that from today onward with any case, anywhere in the U.S."

He added, "We could have sent a more robust hospital infection-control team and been more hands-on with the hospital from Day 1."

Officials said they were now monitoring daily 76 health care workers at Presbyterian Hospital who treated or cleaned up after Mr. Duncan or might have handled blood specimens from the time he was admitted to the hospital on Sept. 28 to his death last Wednesday. "There were 76 people who had some level of contact and therefore are being actively monitored," Dr. Frieden said.

(…)

Dr. Frieden said the agency's Ebola response teams would be deployed anywhere in the country starting on Tuesday. "We will put a team on the ground within hours, with some of the world's leading experts in how to take care of and protect health care workers from Ebola infection," he said, adding it would include specialists in other fields.
Obviously, some kind of action in this regard will have to be necessary. The vast majority of American health care workers have no experience at all dealing with Ebola, or indeed anything all that remotely like it, so education and training are going to be absolutely necessary. One obvious concern, of course, is the fact that we are heading into flu season and the initial signs of Ebola — fever, headaches, muscle weakness, etc. — aren't all that dissimilar from the flu. Differentiating between the two is going to become important going forward since one generally would only require some medication, or just plain old bed rest, and the other requires more aggressive and isolated treatment. Hopefully, the new C.D.C. procedures will help in this regard, but it's obviously a cause for concern that health care workers around the country could find themselves somewhat overwhelmed in trying to diagnose and deal with a virus that, until now, they've had no real reason to be concerned about.
The fact that the virus has spread to a second health care worker is definitely cause for concern, and one can only hope that health officials are keeping close watch over the other health care workers who treated Mr. Duncan to make sure that they aren't infected as well, and to get them into treatment as soon as possible if it turns out that year. However, it's also worth noting what we aren't seeing from the Duncan case. So far at least, we aren't seeing any evidence that the family members and others who had contact with Duncan before he was admitted to the hospital have shown any signs of being infected with the virus. While it's probable that Duncan was not as contagious at that point than he was after he was admitted, this should disspell fears that the virus is spreading via more than contact with bodily fluids. At this point, then, focus of concern ought to be at the point of the health care system and, of course, at the point of trying to determine if someone who may have had contact with west Africa arriving in the United States may be showing early signs of the disease. These aren't necessarily easy things to do, but they are things that seem at least to be manageable.