Texas Health Worker Tests Positive For Ebola, But That's No Reason To Panic
A second case, and the first person to apparently contract Ebola on U.S. soil. But, that's no reason to panic.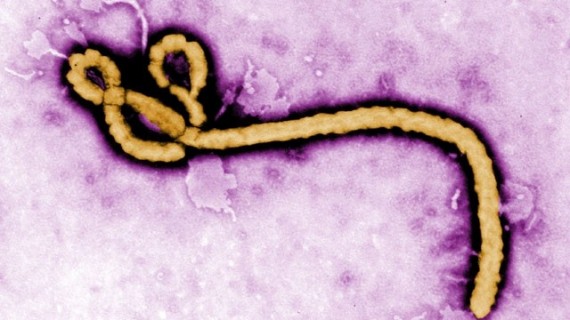 A health care worker who was involved in the treatment of Thomas Eric Duncan, the first Ebola patient to die in the United States, has tested positive for the virus:
DALLAS — A health care worker here who helped treat the Liberian man who died last week of the Ebola virus has tested positive for the disease in a preliminary test, state health officials said Sunday.

Dr. Daniel Varga, chief clinical officer of Texas Health Resources, which oversees Texas Health Presbyterian Hospital in Dallas, told reporters on Sunday that the worker came into contact with Mr. Duncan during his second visit to the emergency room. The person was wearing protective gear when he or she came into contact with Mr. Duncan, although Dr. Varga did not elaborate on the type of contact or the type of job the person has at the hospital.

"This individual was following full C.D.C. precautions," Dr. Varga said, adding, "Gown, glove, mask and shield."

Asked how concerned he was that even after those precautions the worker tested positive, Dr. Varga replied, "We're very concerned."

Dr. David Lakey, the Texas health commissioner, said: "We knew a second case could be a reality, and we've been preparing for this possibility. We are broadening our team in Dallas and working with extreme diligence to prevent further spread."

The worker, who was not identified, was an employee of Texas Health Presbyterian Hospital in Dallas, where the first person diagnosed with Ebola in the United States, Thomas E. Duncan, died last week.

The health care worker reported a low gradefever Friday night and was isolated and referred for testing. Officials interviewed the worker and were identifying "any contacts or potential exposures," the statement read.

The preliminary test was done at the state public-health laboratory in Austin and the positive result was received late Saturday, officials said. Other tests will be done by the federal Centers for Disease Control and Prevention in Atlanta.
Obviously, the fact that a health care worker who was reportedly following the required isolation protocols testing positive for the virus is concerning. The most logical conclusion, though, is that there was some failure in following the protocol that, as yet, is not being reported. This could be due to a failure in the protective gear of some kind, or to something as simple as not taking proper care when removing the protective gear, which is apparently the manner in which a health care worker in Spain who was diagnosed last week contracted the disease. In any case, in addition to treating this person there will clearly need to be an investigation in to how they may have contracted the disease, assuming the diagnosis is confirmed by the C.D.C. Sadly, though, it's worth noting that health care workers who come in contact with Ebola patients have shown a tendency to come down with the disease. That's how both of the American doctors who were treated, and successfully cured, at Emory University last month were infected. While it's still not clear exactly how those two workers were infected, once again the obvious and logical conclusion is that there was some failure to follow isolation protocols, even something very minor, that allowed the virus to slip through.
In the meantime, it's worth noting that none of the people who came in contact with Mr. Duncan casually have tested positive for the disease to date, including family members who spent time with him alone in the days before he was admitted to the hospital. This health care worker, on the other hand, likely had prolonged direct contact with Duncan during the worst parts of his illness, when he would have been most likely to transmit the disease, and had some kind of contact with the bodily fluids that transmit the disease. While this development is certainly a cause for concern, most especially given the fact that someone who was supposed to have been protected from that contact has apparently contracted the disease, it is still not a cause for panic. We aren't living in Sierra Leone or Liberia, and there's no evidence that the virus is "in the wild." Most likely there is a logical explanation for why this has happened. We need to find out what that reason is, of course, but we should keep our wits about us while doing so.