Good News On The Ebola Front In The U.S., But The Real Battle Is In Africa
America's "Patient Zero" doesn't appear to have spread Ebola very far, but continued vigilance is called for. And, we need to focus on the part of the world where there really is an Ebola Crisis.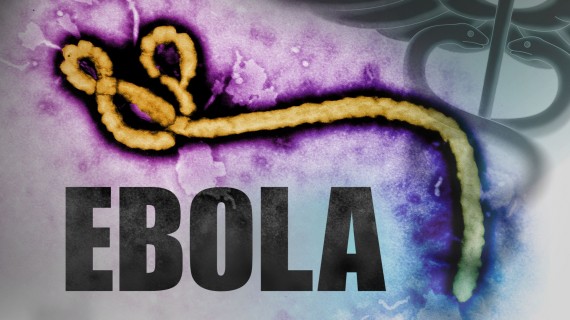 Most of the people outside of Texas Presbyterian Hospital who had contact with Timothy Eric Duncan before he was admitted to the hospital and diagnosed with Ebola have been released from quarantine:
DALLAS — At least one chapter of the Ebola saga neared a close Sunday, as most of the dozens of people who had direct or indirect contact here with Thomas Eric Duncan, the Liberian man who died of Ebola, had been told by officials that they were no longer at risk of contracting the disease.

Mr. Duncan's fiancée, Louise Troh, who nursed him in their cramped apartment while he suffered from diarrhea and who was put under state-ordered quarantine, was set to be declared Ebola-free by officials at the end of Sunday. So, too, were the paramedics who drove an ailing Mr. Duncan to a hospital and health care worker who drew or processed his blood. And a mandatory quarantine was lifted for a homeless man who later rode in the same ambulance as Mr. Duncan before it was disinfected.

The 21-day monitoring period ended Sunday and Monday for nearly all the roughly 50 people. It concludes as federal health officials are tightening the guidelines for the protective gear worn by health care workers treating Ebola patients.

(…)

In a statement, Ms. Troh expressed relief that the Ebola threat in the Texas cases was drawing to a close, but sadness over the death of Mr. Duncan.

"We are so happy this is coming to an end, and we are so grateful that none of us has shown any sign of illness," Ms. Troh said in the statement. "We have lost so much, but we have our lives and we have our faith in God, which always gives us hope. Even though the quarantine is over, our time of mourning is not over. Because of that, we ask to be given privacy as we seek to rebuild our home, our family and our daily living."

Ms. Troh — along with her 13-year-old son, Timothy, and the two young men who shared the apartment with her and Mr. Duncan — were removed from the contaminated apartment several days after Mr. Duncan was hospitalized. They were moved to a residence provided by a local benefactor.

Local leaders and Ms. Troh's pastor, the Rev. George Mason, had been looking for a place for them to move but had trouble finding a landlord willing to rent to them. They appeared to have found a single-family rental home for them to move into temporarily. Their old apartment was gutted, and many of their personal belongings were incinerated. "What she wants more than anything else is to get out of there with those boys and, in her language, be an American," the pastor said. "She's an American and she wants to live her life and be respected because she's done nothing wrong."

An unnamed Dallas philanthropist plans to donate tens of thousands of dollars to Ms. Troh, the officials said.

Michael Wayne Lively, 52, never met Mr. Duncan, but he rode in Ambulance No. 37, and that was all it took to drastically change his life for three weeks. Paramedics used that ambulance to ferry Mr. Duncan to Presbyterian on Sept. 28, but before it was taken out of service and decontaminated, they answered the call to pick up Mr. Lively.

Originally from Lumberton, Miss., Mr. Lively has been a homeless drifter in Dallas for years. After Mr. Duncan was diagnosed with Ebola, Mr. Lively was being monitored but went missing for a time, spreading fear throughout Dallas that a man at risk of Ebola was wandering the city. He was found, and handed a state-issued order forbidding him to leave Presbyterian hospital and to receive visitors without prior approval.

The order — known as a communicable disease control order — was similar to the one handed Ms. Troh and the three others in the apartment. If Mr. Lively and the others did not comply, they were threatened with criminal prosecution or civil court proceedings. Officials said a total of seven people have received the orders in Dallas — Ms. Troh and the three others; Mr. Lively; and two community members.

All of those whose monitoring was coming to an end had been potentially exposed to Mr. Duncan before he was admitted and put into isolation at the hospital on Sept. 28. They have been released from monitoring in stages. At least 14 of them had been released by Saturday. Others were released Sunday afternoon and some, like Ms. Troh, were released midnight Sunday. A few others may be released after Monday, officials said.
This is certainly good news, and ought relieve public concerns about the virus being spread easily from person to person given that these are people who were in direct contact with Mr. Duncan prior to his admission to the hospital and that none of them have shown any signs of the virus. For example, it should allieviate any fears that the people who were on flights with Amber Ray Vinson from Dallas to Cleveland and back last weekend were in any serious danger, or that anyone who may have had casual contact with her or Nina Pham, the other nurse who has been diagnosed with the disease, prior to their admission to the hospital last week are in serious risk. That doesn't mean that these people shouldn't be advised of the potential risk and told to report any symptoms they might experience, of course, but it does suggest that if they do develop a fever and fatigue that it's more likely to be the flu than it is to be the Ebola virus.
All that being said, there remain a number of people who are still under some form of quarantine or monitoring, and others who have been informed about the fact that they were near Ms. Vinson during her travels:
Dozens of others continue to be monitored. On Sunday, federal officials released updated numbers and said they were monitoring 149 people total, including the contacts of Mr. Duncan as well of Ms. Pham and Ms. Vinson. Most of those 149 are health care workers who treated Mr. Duncan. But some of them are passengers on a Frontier Airlines flight that Ms. Vinson took from Cleveland to Dallas the day before she showed symptoms. The federal Centers for Disease Control and Prevention has said passengers on that flight, and those on Ms. Vinson's first flight from Dallas to Cleveland, were at low risk.

Ohio health officials reported Sunday that they had been in touch with 153 people across 16 counties who might have contacted Ms. Vinson during her visit there around the time Ms. Pham was diagnosed, but before it was determined that she, too, had Ebola. None of the 153 had been diagnosed with Ebola, but three were under quarantine, the state reported. It was unclear whether the Ohio numbers were included in or separate from the federal monitoring.
The people most at risk, of course, are the remaining health care workers who treated Mr. Duncan along with Pham and Vinson but, so far at least, none of them appears to have developed any symptoms of Ebola. If that continues, then it is entirely possible that this Ebola "outbreak" that started with Mr. Duncan will be coming to an end very soon. That's unlikely to reduce the level of concern, and given the fact that someone who has been in west African or had contact with someone who has will walk into an Emergency Room at some point somewhere in the United States. Because of that, we ought to make sure that the medical system at all levels is prepared for such an eventuality and that the apparent mistakes that were made at Texas Presbyterian when Mr. Duncan presented himself for treatment, and after he was admitted, are recognized and appropriate changes are made to ensure that they won't happen again. This includes, most of all, making sure that medical professionals are up to date on how to recognize early signs of the disease and that they know what to do about it in terms of early treatment. At this point, the C.D.C.'s plan, appears to include designating certain hospitals around the country as the locations where anyone diagnosed with Ebola would be treated, and presumably these would be hospitals that have the resources to create even in makeshift form the kind of isolation areas that are needed to treat a disease like this safely. Assuming the number of future cases remains low, this seems at first glance like a logical plan but obviously we'll have to see how it works out if it has to be implemented.
Beyond the domestic response, though, it remains the case that the fight against Ebola has to be fought on the ground in western Africa. As I noted last week, some of the projections for what could happen to that area if the disease continues to spread as it has been are quite alarming, and if they come true then its inevitable that other nations in that region would be at risk no matter how tightly the tried to control their air and land borders. From there, the world would become more at risk of the disease spreading into areas where it could become a serious problem. It's one thing for Ebola to show up in Europe or the United States, where health systems are sophisticated and, when functioning properly, able to control the spread of a disease like this. It would be quite another for the disease to show up in a teeming metropolis like Lagos in Nigeria, or in one of the large cities filled with poor people living in poor conditions in South America, India, or Asia. In that kind of environment, Ebola could spread through a large population quickly before anyone could get a handle on it. So, if we're going to stop Ebola from becoming a serious worldwide threat, we've got to take it on where it is, and that means going to western Africa.