Ebola And Mandatory Quarantines: A Delicate Balance Between Personal Liberty And Public Safety
Mandatory quarantines are a massive violation of personal liberty. We ought to be careful in how, when, and why we impose them and who they are directed toward.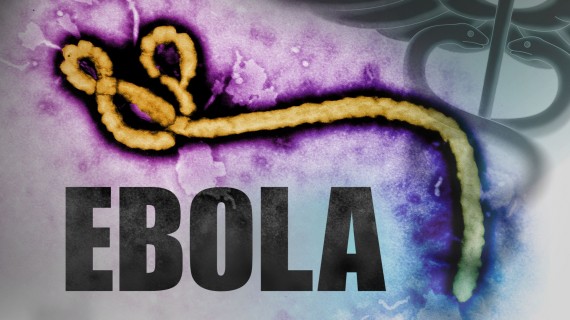 Once Ebola arrived in the United States in the form of Thomas Eric Duncan being admitted to Texas Presbyterian Hospital at the end of September, and even more so when two of the nurses who had been treating him were diagnosed with the disease and a volunteer physician was diagnosed after having returned from a stint in West Africa, the disease and how we ought to respond to it has been hotly debated. The fact that this has all occurred in the midst of a hotly contested midterm campaign has certainly upped the ante for politicians on both sides of the aisle, but the response, and the somewhat panicked reactions we've seen in many quarters likely would have been inevitable anyway. Duncan's arrival, for example, was the impetus for the debate over whether there should be a travel ban for anyone coming to the U.S. from the hot zone, and the news about Pham, Vinson, and Spencer has led to questions about what can be done short of a ban to screen arrivals from that part of the world. The U.S. Government responded to the debate by implementing a program that will screen arrivals for initials signs of a fever at each of the five airports that they will be routed to, but many people have called for something more. Most recently, that "something more" has consisted of mandatory quarantines of people arriving from that area who are deemed "high risk," a policy that has been adopted in New York and New Jersey, Illinois, Minnesota, and Florida to date. Yesterday, New Jersey and New York modified their policy to allow for in-home detention but are insisting on keeping the program mandatory, which C.D.C. and other officials insisting that a less draconian voluntary program would be sufficient and would not have the unintended consequences of dissuading health care workers from volunteering to go help fight Ebola where it needs to be defeated.
Overriding the policy debate, though, is a debate about the legality and morality of mandatory quarantines that goes back long before we even knew Ebola existed:
It was nearly 100 years ago that an influenza pandemic led to sweeping qurantines in American cities, and it was more than two decades ago that patients in New York were forced into isolation after an outbreak of tuberculosis.

In modern America, public health actions of such gravity are remarkably rare. So the decisions by New York and New Jersey on Friday to quarantine some travelers returning from the Ebola zone in West Africa have taken public officials into unfamiliar legal and medical territory.

From public health advocates and civil liberties lawyers has come sharp criticism, and the first person to be detained under the new protocol, a nurse who was quarantined in New Jersey upon returning from Sierra Leone, lashed out on Sunday at Gov. Chris Christie as her lawyer said he would mount a legal challenge to her confinement.

(…)

Donna E. Lieberman, the executive director of the New York Civil Liberties Union, said the most restrictive protocols are far too broad.

"The current order is sweeping in individuals who are asymptomatic and who may never develop symptoms," Ms. Lieberman said. "I think there is a serious question as to whether the governor has the authority to impose the broad quarantine that he has imposed," she added.

The quarantine by New Jersey of medical workers returning from Ebola-afflicted areas of West Africa is virtually without precedent in the modern history of the nation, public health and legal experts said on Sunday.

"This is, I think, pushing the envelope quite a bit and is highly counterproductive," Lawrence O. Gostin, a professor of global health law at Georgetown University, said. "I can't think of a situation where any jurisdiction in the United States in modern times has simply quarantined a whole class of people."

In a new era of mass travel and global pandemics, public health officials have seen the utility of quarantines to rein in outbreaks that appear to be spiraling out of control. But the approach, experts said, is an extreme one.

"It doesn't seem like we're to that stage yet," Steven D. Gravely said, a lawyer who helped Virginia rewrite its laws on quarantine to make it easier for the state to respond quickly to disease outbreaks. Instead, he said, "there's so much anxiety right now, that's become the problem."
Quarantine laws and other steps that state, local, and, sometimes, the Federal, governments take in response to a disease outbreak are a blunt instrument and, quite obviously, a direct violation of personal liberty. The case of Kaci Hickcox, who was confined to a sparsely adorned tent in a New Jersey hospital for three days pursuant to the policy that the state had adopted after Dr. Sinclair's diagnosis, but it has a long history before that. One of the most famous and well-known cases, of course, involves a woman known to history only as Typhoid Mary who was quarantined at two separate times in the early 20th Century during Typhoid outbreaks in the New York City area due to the fact that she was a carrier of the disease who frequently took jobs in the food industry. It was asserted that she had personally infected more than 50 people over the years, although subsequent investigations in recent decades have called at least some of the paranoia regarding her case into doubt. Quarantines have also been used in response to diseases such as Tuberculosis and, before a vaccine was developed, Smallpox, due to the fact that they could be easily transmitted from one person to another. In any case, though, the power of the government authorities to confine someone who is allegedly a threat to public health is one that has long been recognized:
The power to impose quarantines derives from the general police power granted to states in the Constitution. But over the last century, state and federal authorities have moved away from broadly quarantining categories of people, said Mr. Gostin, adding that one would have to reach back to the influenza pandemic of 1918 to begin to find the sort of blanket approach being employed in response to Ebola in New Jersey.

General quarantines, seen as having only limited effectiveness even when employed against the flu a century ago, fell out of favor as antibiotics and other treatments were developed to more directly address the contagious without affecting those who might have been exposed but display no sickness.

At the height of the AIDS epidemic, quarantines were supported in some quarters, but no such measures were ever adopted. Similarly, there were no quarantines in the United States during recent pandemics of H1N1 or SARS.

The last time patients in New York City were forced into isolation came with the outbreak of multidrug-resistant tuberculosis in the early 1990s, said Wendy E. Parmet, professor of health policy and law at Northeastern University School of Law. In those cases, officials targeted those recalcitrant patients who refused to take their medications, she said, rather than every person who tested positive, and even that practice faced court challenges. The approach resulted in the less restrictive "directly observed therapy," in which patients were forced to take medications in front of officials, she said.

"I'm very troubled by what we're seeing and not seeing," Ms. Parmet said of the current isolation efforts. "Coming down hard makes good press but it doesn't make good public health," she said.

Ms. Parmet added: "Treating nurses like criminals is not the way to go."
Eugene Kontorovich touched on some of the legal issues raised by mandatory quarantines at The Volokh Conspiracy:
While the Supreme Court has long held quarantines to be constitutional, it has not ruled directly on the scope of permissible quarantines. However, in the famous case of Jacobson v. Massachusetts, the Court did uphold a blanket mandatory vaccination law, under which resisters were put in jail. The principle here is the same as with quarantine – that one's normal rights to bodily integrity are suspended by a general and serious public need, especially of an epidemiological variety.

One case upholding a quarantine has facts that look strikingly like Hickox's. In U.S. ex rel Siegel v. Shinnick, 219 F.Supp. 789 (E.D. NY 1963), the plaintiff was confined for 14 days on her return from a "smallpox infected area" abroad, despite a lack of any evidence of direct exposure or symptoms. The court upheld the action, noting:

[The] judgment required is that of a public health officer and not of a lawyer used to insist on positive evidence to support action; their task is to measure risk to the public and to seek for what can reassure and, not finding it, to proceed reasonably to make the public health secure. They deal in a terrible context and the consequences of mistaken indulgence can be irretrievably tragic. To supercede their judgment there must be a reliable showing of error.

Perhaps the ACLU, which is also questioning the current quarantine, thinks that due process has expanded so much that it might even prohibit this most traditional use of the police power. I doubt it.
Law Professor and long time law blogger Michael Dorf discusses the issue more broadly in a post written well before the New York/New Jersey quarantine was imposed. As Dorf notes, the power of the Federal Government to implement quarantines is limited, but not nonexistent. Presumably, the Congressional power to regulate commerce and control international trade and the borders would give it the authority to regulate the entry of people with communicable and perhaps even non-communicable disease into the country. Indeed, this is precisely the function that Ellis Island and similar screening facilities at other ports of entry into the United States during the era of mass immigration in the 19th and early 20th Century. You can see one representation of that in the scene in The Godfather Part II where young Vito Corleone arrives alone at Ellis Island only to find himself quarantined for three months due to Smallpox. Beyond, those situations, quarantines are mostly a matter of state and local law, however, and in that case the authorities are operating under the authority granted by the constitutions of the several states, including what is generally called the "police power," which basically means the power to regulate behavior and take such other steps as necessary to protect the health, safety, and welfare of the citizenry. This is a power that has been a part of the English Common Law, which influenced the formation of American law heavily, since long before the American Revolution and they give state governments, and the local governments within states, broad authority to regulate things related to public health. Such laws are the basis, for example, for everything from Health Department inspections of local restaurants to vaccination rules for public schools and health workers. While they are broad, however, they are not without limit:
In the 1979 case of Addington v. Texas, the Supreme Court held that proof beyond a reasonable doubt was not necessary for civil commitment but that a mere preponderance of the evidence (more likely than not) was insufficiently protective of liberty. The Court thought that proof by "clear and convincing evidence" struck the right balance, and subsequent cases insist on that threshold.

The civil confinement cases might therefore suggest that attempts to confine people because they are infected with a contagious disease should also be tested by the clear-and-convincing evidence standard. But as various academic articles note, that approach would be unworkable. If even one in a thousand people is likely to pose a risk of infecting the general public with a highly contagious deadly disease, then the government should be able to quarantine all one thousand, even though the probability that any one of them is infected is far below even a preponderance, much less clear and convincing evidence.

It does not follow, however, that government officials should be permitted to issue quarantine orders without any judicial oversight. A person subject to quarantine—or given the numbers that could be involved, a class action representative suing on behalf of many people subject to quarantine—should be permitted to challenge the quarantine itself.

Public health officials appear to disagree about the efficacy of quarantine measures. Accordingly, a plaintiff's mere invocation of that disagreement should not be enough to secure the judicial invalidation of a quarantine. Otherwise, the government could never implement a quarantine.

At the same time, however, quarantine amounts to an extraordinarily serious limitation on liberty. Moreover, even a quarantine that is justified for purposes of preventing the spread of a disease to the general population can put the individuals subject to the quarantine at greater risk of becoming sick themselves—by concentrating them among others with a higher risk of being infected. Accordingly, judicial review of government officials' claims that a quarantine is necessary to protect public health should not be a mere rubber stamp.
This is where the quarantine policy that states like New York and New Jersey raises concerns, even as modified. If people like Kaci Hickcox were indeed contagious or exhibiting symptoms of Ebola then I think the legal case for placing her in a quarantine would be fairly cut and dry. At that point, it's guaranteed that someone in her condition will only get worse, become more likely to be spreading infected bodily fluids, and more contagious if they are not treated medically. That's why its necessary for medical personal to wear protective gear when treating someone in Dr. Sinclair's position, and if hypothetically speaking he had refused to cooperate with health authorities when he began exhibiting symptoms last Thursday then I believe that a Court would agree that it would have been permissible for authorities to forcibly taken him to a quarantined medical facility. The situation is quite different, though, in Ms. Hickcox's case, where all we have is the possibility that she might have been infected while in Africa and that she might then develop the symptoms that indicate Ebola and make her what could fairly be called a public health threat. While one could probably make a credibly case that someone in this position could be required to submit to monitoring during the disease's incubation period, but it would be much harder to make the case that the state has the authority to involuntarily confine them in a hospital or similar type of facility. In fact, the consensus seems to be that had New Jersey not permitted Ms. Hickcox to go home and for the remainder of her incubation period that it would have lost the Federal lawsuit that her attorney was threatening to file as early as yesterday before the policy change was made. This analysis would likely remain the case under the modified policy in New Jersey and New York, at least for those who are asymptomatic and yet still being confined in a hospital because they do not have an in-state residence to return to for the remainder of the quarantine period.
The in-home mandatory quarantine period, though, is also questionable. Whether she is in a tent facility in Newark or her home in Maine, it is still the case that Ms Hickcox is not displaying any symptoms of Ebola and therefore is not contagious. While there is a definite difference between being forced to spend time in a hospital away from the comforts of home and being forced to stay at home for three weeks, assuming that food and other needs are being delivered by someone, the legal issues strike me as remaining the same. If it would have been unjustifiable for the state to confine Kaci Hickcox to that tent, then it ought to be unjustifiable to force her to remain home even though she's not a demonstrable threat to anyone, especially since there is absolutely no medical evidence to support the idea that she would be even a theoretical threat unless symptoms started appearing. Since quarantines have been rare for the past seventy years or more, we don't really have very much current law on this issue to go by, and there have been many changes in the understanding that courts have regarding issues like due process and the limits on state authority in that time period. In the past, the actions the courts would likely not have had any problem at all with what New Jersey did with Ms. Hickcox notwithstanding the fact that she wasn't contagious. Whether that would be the case today is an open question but, if the current Ebola outbreak continues and other Americans who have been volunteering in the hot zone arrive in the United States, I would imagine that we're likely to find out, because someone somewhere is likely to file a petition with a Federal District Court objecting to their confinement.
Leaving aside the legal issues, it strikes me that we ought to be very careful about implementing the policies that several states are now following in response to the limited risk presented by people who have been in western Africa but are not symptomatic for Ebola or any other contagious diseases. Quarantines are, after all, a massive intrusion on personal liberty that doesn't bear all that much substantive difference from forced confinement of someone deemed to be mentally ill and a danger to others or even prison itself. In all three of these case, of course, there are legitimate issues of public well being that weigh heavily in favor of state action, but it's worth noting that there are significant differences between the three. A person who is imprisoned for a crime, for example, is there because they have been found guilty beyond a reasonable doubt, have plead guilty and thus admitted their crime, or are accused of a crime and deemed to either be a flight risk or too much of a danger to the public to be granted bail. In each of these cases, they have the benefit of counsel, due process under the law, and the right to appeal adverse decisions against them. People who are confined under mental health holds are granted similar rights under the law and in some states must be released after a certain period unless a showing can be made by qualified medical personnel that the person in question remains a danger, a proceeding in which the patient is generally permitted to participate and have retained, or in some cases appointed, counsel represent them. That's not generally true of the quarantine that Ms. Hickcox, and the others who may follow in her footsteps was covered under. There was no judicial review of the decision to quarantine her, and indeed according to her version of events she was not even told what was going on for the several hours during which she was confined in a room at Newark Liberty Airport. The entire decision making process was left to physicians she had never met until that day and public health employees that don't necessarily have her best interests at heart. Given that, it seems to me that there at least ought to be some kind of due process granted to people in her place, and certainly more than is granted now.
On a final note, what all of this analysis makes clear to me is that the quarantine power is one that ought to be used sparingly and only when absolutely necessary. Someone who is displaying symptoms of a disease like Ebola, of course, is a clear enough potential threat to public health that the authority of state and local officials to act seems clear, although even here there ought to be some kind of element of due process to review the decisions that these authorities are made. In cases like those of Ms. Hickcox, however, the liberty interests of the individual involved strike me as being quite strong while the state's interests are quite a bit weaker than they would be if she was in fact contagious. That doesn't mean that health authorities don't have the power to impose some kind of restrictions and requirements, such as monitoring and limited contact with others outside the home during incubation period. Certainly, for example, a regulation that a doctor or nurse could not return to their civilian duties under the incubation period had passed would be deemed reasonable. Forced confinement, however, is a completely different level of violation of personal liberty and would be much harder to justify under those circumstances. Yes, it is important that we limit the possibility for a dangerous disease like Ebola to spread into the general public. So far, we have been very successful in doing so notwithstanding the events of the past month. At the same time, though, neither Ms. Hickcox nor anyone else surrenders their rights when the travel to western Africa to volunteer to fight a terrible disease, and we ought not treat them as prisoners in the manner she was treated.