Nurse Quarantined Under Christie/Cuomo Policy Raises Concerns About Policy
The first person to be quarantined under the new policy announced by New York and New Jersey is raising concerns about the way she was treated, and whether the policy is even the right idea.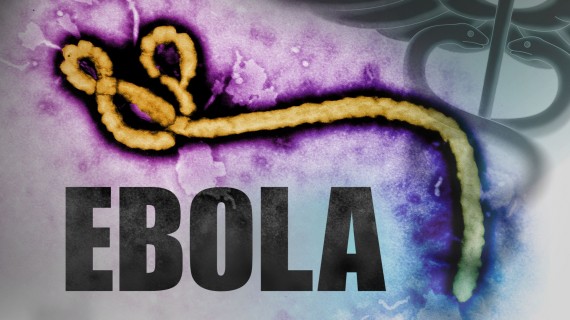 The first person to be placed under quarantine under the regulations announced late last week by the Governors of New York and New Jersey is blasting the way the quarantine is being carried out and the way she is being treated:
A nurse who was being quarantined at a New Jersey hospital after working with Ebola patients in Sierra Leone criticized her treatment on Saturday as an overreaction after an initial test found that she did not have the virus.

"I am scared about how health care workers will be treated at airports when they declare that they have been fighting Ebola in West Africa," the nurse, Kaci Hickox, wrote in an essay on the website of The Dallas Morning News, in collaboration with a friend who works for the paper. "I am scared that, like me, they will arrive and see a frenzy of disorganization, fear, and most frightening, quarantine."

She described being held in isolation for about seven hours at Newark Liberty International Airport on Friday, left alone for long stretches and given only a granola bar when she said she was hungry.

Ms. Hickox, 33, was placed in quarantine under a new policy announced on Friday by the governors of New York and New Jersey. All people entering the United States through Newark Liberty and Kennedy Airports will now be quarantined for 21 days if they had direct contact with Ebola patients in Guinea, Liberia or Sierra Leone, even if they show no symptoms of infection.

On Friday night, New Jersey health officials said the nurse had developed a fever after arriving, but on Saturday, they said her blood had tested negative for Ebola. Additional tests will be conducted.

Ms. Hickox disputed that she had had a fever. She wrote that at the airport, a forehead scanner showed her temperature to be 101, but that came after four hours during which she had not been allowed to leave.

"My cheeks were flushed, I was upset at being held with no explanation," she wrote. "The female officer looked smug. 'You have a fever now,' she said."

She was eventually escorted by eight police cars to University Hospital in Newark and taken to a tent outside the building. An oral thermometer showed her temperature to be 98, she wrote.

She added that the doctor felt her neck and rechecked the temperature. " 'There's no way you have a fever,' he said. 'Your face is just flushed.' "

Her complaints served as a broadside against the new quarantine policy, which goes further than recommendations from the Centers for Disease Control and Prevention. The new policy has raised concerns among some health experts and doctors that it will discourage people from going to West Africa to try to contain Ebola at its source.
Here's a bit of how Hickox describes things in her Dallas Morning News Op-Ed:
I am scared about how health care workers will be treated at airports when they declare that they have been fighting Ebola in West Africa. I am scared that, like me, they will arrive and see a frenzy of disorganization, fear and, most frightening, quarantine.

I arrived at the Newark Liberty International Airport around 1 p.m. on Friday, after a grueling two-day journey from Sierra Leone. I walked up to the immigration official at the airport and was greeted with a big smile and a "hello."

I told him that I have traveled from Sierra Leone and he replied, a little less enthusiastically: "No problem. They are probably going to ask you a few questions."

He put on gloves and a mask and called someone. Then he escorted me to the quarantine office a few yards away. I was told to sit down. Everyone that came out of the offices was hurrying from room to room in white protective coveralls, gloves, masks, and a disposable face shield.

One after another, people asked me questions. Some introduced themselves, some didn't. One man who must have been an immigration officer because he was wearing a weapon belt that I could see protruding from his white coveralls barked questions at me as if I was a criminal.

Two other officials asked about my work in Sierra Leone. One of them was from the Centers for Disease Control and Prevention. They scribbled notes in the margins of their form, a form that appeared to be inadequate for the many details they are collecting.

I was tired, hungry and confused, but I tried to remain calm. My temperature was taken using a forehead scanner and it read a temperature of 98. I was feeling physically healthy but emotionally exhausted.

Three hours passed. No one seemed to be in charge. No one would tell me what was going on or what would happen to me.

(…)

At the hospital, I was escorted to a tent that sat outside of the building. The infectious disease and emergency department doctors took my temperature and other vitals and looked puzzled. "Your temperature is 98.6," they said. "You don't have a fever but we were told you had a fever."

After my temperature was recorded as 98.6 on the oral thermometer, the doctor decided to see what the forehead scanner records. It read 101. The doctor felts my neck and looked at the temperature again. "There's no way you have a fever," he said. "Your face is just flushed."

My blood was taken and tested for Ebola. It came back negative.

I sat alone in the isolation tent and thought of many colleagues who will return home to America and face the same ordeal. Will they be made to feel like criminals and prisoners?
Rick Moran isn't very sympathetic to Hickcox's concerns:
Hickox should be commended for her service. She should be condemned for her martyr complex.

The entire account of her return is ridiculously subjective – full of characterizations of screening personnel that can't be proven and are almost certainly exaggerated. Her main beef appears to me to be that she wasn't accorded the deference she believed was her due as a result of her tour of duty in Africa.

No doubt she expected a hero's welcome – perhaps a parade for her selfless acts. Sorry, but this self-pitying, whining account of her return elicits only disgust from me. Perhaps I'm being too harsh on someone who put themselves in danger to treat the afflicted.

But her attitude is reminiscent of many in this country who seem to think it more important to give the appearance of not panicking, rather than taking common sense precautions to prevent even one more American from being afflicted with this disease.
Personally, I didn't detect the arrogance or sense of entitlement that Moran is talking about. Instead, I see a woman who was pulled aside and isolated for hours that were never fully explained to her, treated more like a prisoner than someone who might be ill, and not given anywhere near the amount of information that a patient ought to expect from the medical personnel treating them. Then, when it was all said and done, she tests negative for Ebola and yet still remains under an involuntary quarantine under authority that, at the very least seems legally questionable. It's quite understandable that she'd be upset about it, and concerned about what it might mean for the cause to which she had just devoted several months of her life by voluntarily exposing herself to the potential of a deadly disease under less than ideal conditions. As for the comment about certain people not wanting to give the appearance of panicking, as I argue below fear and panic are not a rational basis on which to base public health policy, and it doesn't seem to me like this quarantine is based on anything other than fear and panic.
For his part, Governor Christie says that he has no second thoughts about the policy but the head of the National Institutes of Health is being highly critical of the policy enacted by Christie and New York Governor Andrew Cuomo:
Mandatory 21-day quarantines on health care workers returning from Ebola-ravaged West Africa, like those put in place by three states, can have the unintended consequence of discouraging them from volunteering, a top federal health official said Sunday.

Dr. Anthony Fauci, director of the National Institute of Allergy and Infectious Diseases, said that as a physician and scientist, he would have recommended against a quarantine.
"The best way to protect us is to stop the epidemic in Africa, and we need those health care workers so we do not want to put them in a position where it makes it very, very uncomfortable for them to even volunteer to go." he said.

He said active and direct monitoring can accomplish the same thing as a quarantine because people infected with Ebola do not become contagious until they start showing symptoms. Ebola is transmitted through direct contact with the bodily fluids of an infected person.

(…)

Fauci said Spencer did exactly what he should have done by putting himself in isolation as soon as he developed a fever. "No one came into contact with his body fluids," Fauci said. "The risk is essentially zero, vanishingly small."

Fauci said the health care workers returning from treating Ebola patients are responsible and know that if they have symptoms there's the possibility of transmitting the disease. "They don't want to get anyone else infected," he said.

As for the unintended consequences, he said, "If we don't have our people volunteering to go over there, then you're going to have other countries that are not going to do it and then the epidemic will continue to roar," he said.
This is the same concern that I addressed in my post yesterday about the newly announced policy and, of course, Fauci is correct to express concern about the unintended consequences of a quarantine like the one that New York and New Jersey have imposed. Foreign medical personnel, and especially health care workers from the United States, have been key in helping to fight the Ebola outbreak in west Africa. Many of them, like Dr. Craig Spencer, who is currently being treated at Bellevue Hospital in New York City, have become sick with the virus and while all of those who have come to the United States for treatment have recovered, many of those health care workers who weren't so lucky have died in Guinea, Liberia, or Sierra Leone where medical treatment for the disease is nowhere near the standards of a facility like Emory University or the National Institutes of Health, or even the average American hospital. If policies like the one announced by New York and New Jersey, and apparently copied by Illinois, dissuade people from volunteering to go over to Africa and help, then it is going to make fighting the disease where it is that much more difficult, and that is going to make it more likely that Ebola becomes a bigger problem in Africa, and therefore the world, and that it spreads to other parts of the world where health care isn't as good as it is in the United States and things like poverty and poor sanitation make the spread of the disease in cramped heavily populated areas much more likely.
All of that being said, much as with the debate about the travel ban, which has not completely disappeared from the political discourse, the types of arguments that Fauci makes are not likely to be persuasive to politicians who want to appears as if they are doing something or to an American public that is getting its information from a news media that continues to appear to be sensationalizing the issue of the spread of Ebola in the United States by, for example, highlighting the reports of what Dr. Spencer did in New York City before becoming symptomatic. All of the available medical evidence, and indeed the experience that we've had with the cases of Thomas Eric Duncan, Nina Pham, and Amber Ray Vinson, has shown that casual contact with someone carrying the Ebola virus is not at all likely to lead to someone being infected with the virus. It's true that this kind of contact has led to the spread of the disease in Africa, but that is due in no small part to the poor state of infrastructure in those nations and the fact that many treatment facilities remain far away from where people are located. In many cases, even if people in these people wanted to get to a treatment facility, they have no means readily available to do so. That's why members of the U.S. military are in these countries to assist in the construction of new medical facilities, so that the health care workers can be closer to where the patients are, and people who are symptomatic can, hopefully, get treatment before the disease gets to the point where they are at the point of no return. In the United States, though, we have yet to see a case where Ebola was spread by any means other than contact with a patient by medical personnel, and while nothing is impossible it seems unlikely that we will as long as we continue to follow established protocols and to adjust those protocols.
In the end, like the travel ban the quarantine idea seems to be based more in fear rather than rational public health policy. Obviously, if someone arrives at one of the five American airports where these travelers will be routed and shows objective signs of a fever or other symptoms they should be be taken aside and examined for further signs of the disease. To that extent, one could argue that it was appropriate for authorities to take Ms. Hickcox aside when she showed a fever of 101°, which was higher than what Dr. Spencer exhibited when he was admitted to Bellevue. However, assuming that her story is accurate it seems quite apparent that she wasn't exactly treated appropriate and its unclear if her fever was a symptom of some physical illness or simply due to stress and the physical conditions under which she was being held. At the very least, then, if people in her position are going to be singled out they should be treated far better than she apparently was and, when they test negative for Ebola as she has serious consideration should be given to releasing them from quarantine and putting them on some form of monitoring until the rest of the incubation period has passed. For people who aren't displaying any symptoms at all, though, quarantine seems to me to be an overreaction based more on fear than on medical science and rational public health policy. Additionally, as I noted yesterday, there is a serious question about whether there is any legitimate legal authority to detain someone against their will for three weeks if there is no evidence that they're contagious.
As I've said before, Ebola is a serious illness that ought to be treated seriously, especially in an environment like New York City. However, that's no reason for fear-based policies that end up being more symbolic than constructive, and that's exactly what this quarantine policy looks like it is.