New York City Doctor Tests Positive For Ebola
A new outbreak, or hopefully just an isolated case.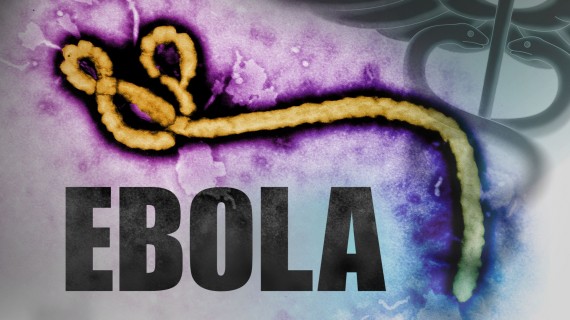 A New York City doctor who had recently returned from Guinea on a volunteer mission for Doctors Without Borders has tested positive for Ebola:
A doctor in New York City who recently returned from treating Ebola patients in Guinea tested positive for the Ebola virus Thursday, becoming the city's first diagnosed case.

The doctor, Craig Spencer, was rushed to Bellevue Hospital Center on Thursday and placed in isolation while health care workers spread out across the city to trace anyone he might have come into contact with in recent days. A further test will be conducted by the federal Centers for Disease Control and Prevention to confirm the initial test.

While officials have said they expected isolated cases of the disease to arrive in New York eventually, and had been preparing for this moment for months, the first case highlighted the challenges surrounding containment of the virus, especially in a crowded metropolis.

Even as the authorities worked to confirm that Mr. Spencer was infected with Ebola, it emerged that he traveled from Manhattan to Brooklyn on the subway on Wednesday night, when he went to a bowling alley, and then took a taxi home.

The next morning, he reported having a temperature of 103 degrees, raising questions about his health while he was out in public.

People infected with Ebola cannot spread the disease until they begin to display symptoms, and it cannot be spread through the air. As people become sicker, the viral load in the body builds, and they become more and more contagious.

Dr. Spencer's travel history and the timing of the onset of his symptoms led health officials to dispatch disease detectives, who "immediately began to actively trace all of the patient's contacts to identify anyone who may be at potential risk," according to a statement released by the department.

It was unclear if the city was trying to find people who might have come into contact with Dr. Spencer on the subway. The Metropolitan Transportation Authority directed all questions to the health department, which did not immediately respond to requests for comment on the issue.

At Dr. Spencer's apartment in Harlem, his home was sealed off and workers distributed informational fliers about the disease. It was not clear if anyone was being quarantined.

Health authorities declined to say how many people in total might have come into contact with Dr. Spencer while he was symptomatic.

Mayor Bill de Blasio, speaking at a news conference Thursday evening before the diagnosis, said Dr. Spencer has given health workers a detailed accounting of his activities over the last few days.

"Our understanding is that very few people were in direct contact with him," Mr. de Blasio said.

Dr. Spencer had been working with Doctors Without Borders in Guinea, treating Ebola patients, before returning to New York City on Oct. 14, according to a city official.

He told the authorities that he did not believe the protective gear he wore while working with Ebola patients had been breached but had been monitoring his own health.

Doctors Without Borders, in a statement, said it provides guidelines for its staff members on their return from Ebola assignments, but did not elaborate on those protocols.

Dr. Spencer began to feel sluggish on Tuesday but did not develop a feveruntil Thursday morning, he told the authorities. At 11 a.m., the doctor found that he had a 103-degree temperature and alerted the staff of Doctors Without Borders, according to the official.

The staff of Doctors Without Borders called the city's health department, which in turn called the Fire Department.

Emergency medical workers, wearing full personal protective gear, rushed to Dr. Spencer's apartment, on West 147th Street. He was transported to Bellevue and arrived shortly after 1 p.m.

He was placed in a special isolation unit and is being seen by the pre-designated medical critical care team. They are in personal protective equipment with undergarment air ventilation systems.
Obviously, going forward the important questions going forward will be tracing the people that Dr. Spencer may have had direct contact with in the past several days at the very least and at least monitoring their behavior. Reports from the New York City media indicate that Spencer has a live-in girlfriend who has stayed in their apartment since he was taken to the hospital and is under some form of self-monitoring, and she will probably need to be placed under some sort of more direct monitoring for the next three weeks much like the people who had direct contact with Thomas Eric Duncan prior to his admission to Texas Presbyterian Hospital were under until just a few days ago. Given the fact that they all made it through their quarantine period without developing any symptoms at all is a good sign for her, but precaution is obviously warranted. Beyond that, there will need to be the same necessary contact tracing that was done for Duncan, Nina Pham, and Amber Ray Vinson. Obviously, this is potentially a far more extensive task in a teeming metropolis like New York City than it was in a place like Dallas or Northeeastern Ohio where Ms. Vinson had visited before being diagnosed with the disease two week ago. More importantly, the idea of a disease like Ebola in a city like New York, while not surprising given the number of people who pass through New York City and its airports on a daily basis, is something that isn't entirely unexpected. On some level, then, I suppose it's fortunate that our first experience with Ebola, when mistakes were obviously made, happened somewhere else and that health authorities in New York have, hopefully learned from those mistakes before dealing with this case. Fortunately
All that being said, the idea of a disease like Ebola in New York City is bound to raises concerns among the population and, more importantly, the national media that's based there. We're likely to see the calls for travel bans and such revived,  and we're likely to see people up calls for both that and for quarantines of people such as Dr. Spencer who have returned from Ebola-stricken nations. At this point, though, the best thing we can say is that one hopes that Dr. Spencer gets the best care possible, that the people who had direct contact with him are advised of any potential risk and closely monitored, and that the spread of the disease is limited to an even greater extent than Mr. Duncan's infection was. In any case, we're likely in for at least another three weeks of intensive media coverage on this story, likely made even more intense by the fact that this is all unfolding in one of the most densely populated areas in the United States.