Maine Court Rejects State Request To Quarantine, Restrict Movements, Of Ebola Nurse Kaci Hickcox
A Maine Judge has largely rejected the efforts of the State of Maine to restrict the movements of Kaci Hickcox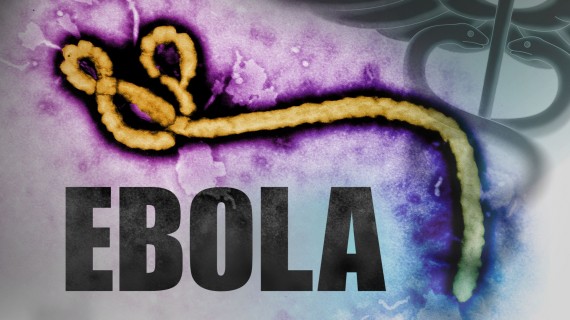 After initially issuing an order that placed some significant restrictions on her movements at the request of state authorities,  Maine District Court Judge, the equivalent of a trial level Judge in that state, has signed off on an Order regarding the case  Kaci Hickcox, the Doctors Without Borders nurse who was initially detained in New Jersey upon arrival at Newark Liberty Airport from west Africa before being allowed to go home to Maine, that essentially just requires her to continue at home monitoring and immediately report any symptoms:
FORT KENT, Me. — Less than a day after restricting the movements of a nurse who treated Ebola victims in West Africa, a judge in Maine has lifted the measures, rejecting arguments by the State of Maine that a quarantine necessary to protect the public.

Within an hour of the decision, state troopers who had been parked outside the nurse's house for days had left.

The order, signed on Friday by Judge Charles C. LaVerdiere, the chief judge for the Maine District Courts who serves in Kennebec andSomerset counties, said the nurse, Kaci Hickox, "currently does not show symptoms of Ebola and is therefore not infectious."

The order requires Ms. Hickox to submit to daily monitoring for symptoms, to coordinate her travel with state health officials, and to notify them immediately if symptoms appear. Ms. Hickox has agreed to follow the requirements.

Ms. Hickox's lawyers said the decision is likely to end a standoff between the nurse, who has resisted being quarantined on the grounds that she is not symptomatic for Ebola, and the state authorities, who say that a quarantine is needed to ensure the public's safety.

The lawyers said there may be a further hearing on the issue on Tuesday, but said they do not expect it to change how things stand.

Maine had pushed for Ms. Hickox to abide by what it considers an "in home" quarantine, based on guidelines issued by the Centers for Disease Control and Prevention. Under those guidelines, anyone who has had direct exposure to Ebola should, during the 21-day incubation period of the virus, be monitored daily by health officials, coordinate travel with the authorities, stay away from public places and gatherings, not go to work, and maintain a three-foot distance from others.

On Thursday, Judge LaVerdiere issued a one-day order imposing restrictions on Ms. Hickox while he weighed the arguments. But in his order Friday morning, the judge rejectedquarantine and commended Ms. Hickox, saying, "We would not be here today unless Respondent generously, kindly and with compassion lent her skills to aid, comfort and care for individuals stricken with a terrible disease. We need to remember as we go through this matter that we owe her and all professionals who give of themselves in this way a debt of gratitude."

He then cautioned her not to allow her newfound freedom to spread alarm in the community.

The court is fully aware of the misconceptions, misinformation, bad science and bad information being spread from shore to shore in our country with respect to Ebola," the judge said. "The Court is fully aware that people are acting out of fear and that this fear is not entirely rational. However, whether that fear is rational or not, it is present and it is real. She should guide herself accordingly."

Ms. Hickox's lawyers said the decision was a victory for their client and for health workers everywhere.
The original order, which had been entered as a Temporary Order in response to an emergency petition had required Hickcox to submit to the following:
Submit to Direct Active Monitoring, which means that she must agree to allow public health workers, presumably from the State of Maine, to come to her home on a scheduled, regular basis to measure her temperature and check for other possible symptoms;
Coordinate travel with health authorities to ensure the continuity of the monitoring;
No utilization of commercial travel or use local public mass transit;
To avoid public areas where people congregate such as shopping malls, theaters, or other public gatherings;
No presence in workplaces;
To stay at least three feet away from others when engaging in "non-congregate" activities in public (i.e., walking, jogging, bike riding);
To not leave the municipality of Fort Kent without direct consultation with public health authorities
The new Order, which Hickcox appears to be accepting only requires the following:
Submit to Direct Active Monitoring as defined above;
Coordinate travel with health authorities to ensure the continuity of the monitoring; and,
Immediately report to health authorities any change in symptoms and comply with their directions if such symptoms appear
The Order is effective today and has no specific time limit; however, pursuant to Maine law the Judge has ordered that a hearing must be held no less than three and no more than ten days from today, which means that a hearing must be held roughly between November 3rd and November 10th. Technically, the matter would be sealed under Maine law since it involves a public health matter, but the fact that the Order has been made public and that Hickcox and her attorneys have spoken quite openly publicly about this issue, I would imagine that we'd know quite quickly after a hearing what the status of the case is after such a hearing. Of course, it's worth noting that Hickcox's twenty-one day incubation period would end no later than November 14th assuming that you calculate it from last Friday when she actually arrived in the United States. If the date is calculated from the last time she had contact with an Ebola patient, then it would be two or three days earlier depending on when that happened since one assumes that, at the least, she had left west Africa at least one day prior to arriving in the United States last Friday.  One assumes that an end date for the Order would be something that will be touched upon in a subsequent hearing, or it could be something that the parties consent to on their own that will end up being contained in a Consent Order issued in lieu of any further hearing. In either case, if Hickcox does not show any symptoms by November 14th at the latest, then it would appear that the Order would not longer be necessary and the restrictions, such as they are, would be lifted.
It's hard not to agree with the characterization of this subsequent Order as a victory by Hickcox's attorneys if only because of the fact that it released all of the restrictions that the initial Order had placed on Hickcox's movements and interactions with others during the period that the Order is in effect. In fact, even the initial Order fell far short of the in-home quarantine that Maine Governor Paul LePage had said the state would be requesting, although that was due in no small part to the fact that the petition that the state filed yesterday only asked the Judge to impose the recommendations of the Centers For Disease Control for people in Hickcox's position, which do not include any kind of mandatory quarantine. Now, though, there are essentially no restrictions on what Hickcox can do for the next two weeks outside of her obligations to submit to monitoring, consult about travel, and report any symptoms and follow directions if they appear. Each of these seem to me to be reasonable requirements under the circumstances.
Perhaps most significantly, the Order that was entered today, which I've embedded below, goes through a series of actual statements regarding the incubation period for Ebola, when it becomes contagious, and the odds that a person might be infected if they haven't developed symptoms by a given period of time. Presumably, this information is based on information received by the Court from both the State of Maine and Hickcox's attorneys and based on affidavits or testimony from medical experts. One of the things that is apparent there is that the further we get into the incubation period, the less likely it is believed to be that a person potentially exposed to the virus is actually infected with it. Presently, we seem to be in the middle of the period when the odds are still somewhat high that Hickcox could be infected but that we're fast approaching the point where it will become increasingly less likely. This is consistent with the experience we have from Dallas, where both Nina Pham and Amber Ray Vinson began showing symptoms within a week after Timothy Eric Duncan a died, which would have been the point at which he would have been secreting the most bodily fluids and most contagious. We don't know when Hickcox was last exposed to someone with Ebola, but the fact that she apparently hasn't developed symptoms by now is a positive indication that she does not have the virus inside of her the longer this goes on, the more positive it will arguably become. Hopefully, of course, Ms. Hickcox will never develop symptoms and this entire process will be over in two weeks.
This case is important, of course, because it is the first time that an American Court has dealt with issues related to Ebola and the ability of state health authorities to restrict the movements of persons who may have been exposed to the virus but are not symptomatic. While a court ruling from a trial judge in Maine isn't going to be binding outside of this case, it will likely be seen as a guide by Judges elsewhere who may be faced with this situation in the near future. Indeed, given the number of Americans who are overseas dealing with this virus right now, and those likely to go over there in the future, it's probable that some Judge somewhere will be called on to deal with a similar dispute. Different states have different public health laws, of course, but the laws cited here seem to be identical in substance to general public health laws so a Judge in, say, Virginia would likely at least find this decision to be something worth considering when asked to rule on a similar case. The alternative is that this decision will be seen by parties on both sides of a particular case elsewhere as a way to hammer out an acceptable agreement that could be issued as Consent Order, thus saving both the state and private parties the time and costs of litigation. Finally, this Order strikes me as a good balancing of the public health and personal liberty concerns I talked about earlier this week, which is good to see. So, I'd characterize it as a victory all around.
Here is the opinion: