Kaci Hickcox Threatens To Sue Maine Authorities Over Ebola Quarantine Order
We may have our first legal challenge to an Ebola quarantine order by tomorrow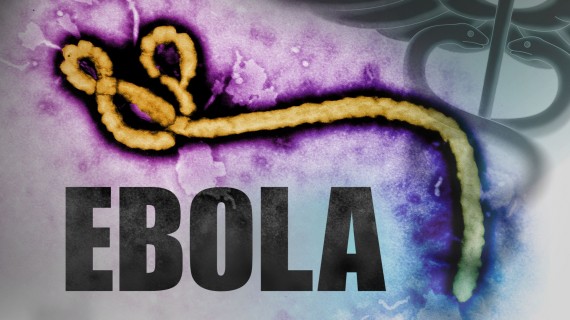 Kaci Hickox, the Doctors Without Broders nurse who became the first person impacted by the quarantine imposed by New York and New Jersey last week and who was held at a hospital in Newark before being allowed to go home, is threatening to sue Maine health authorities if they continue to enforce a mandatory quarantine order against her:
The nurse who was quarantined after returning from treating Ebola patients in West Africa has given the State of Maine until Thursday to let her move freely, setting up what could be a test case of whether state quarantines are legal.

The nurse, Kaci Hickox, 33, who was confined first by New Jersey when she came back to the United States and then by Maine, did a blitz on morning television challenging her confinement by Maine officials.

"I remain really concerned by these mandatory quarantine policies," Ms. Hickox told ABC News via Skype from Maine on Wednesday morning. "I think we are only adding to stigmatization that again is not based on science or evidence."

If the state does not lift her quarantine order by Thursday morning, she said, "I will go to court to attain my freedom."

On the "Today" show on NBC, Ms. Hickox said, "I am not going to sit around and be bullied by politicians and forced to stay in my home when I am not a risk to the American public."

aine's governor, Paul R. LePage, said Wednesday that he was working with state health officials "to seek legal authority to enforce the quarantine."

"We hoped that the health care worker would voluntarily comply with these protocols, but this individual has stated publicly she will not abide by the protocols," Mr. LePage said in a statement. "We are very concerned about her safety and health and that of the community. We are exploring all of our options for protecting the health and well-being of the health care worker, anyone who comes in contact with her."

State law gives the governor authority to confine individuals if there is "an actual or threatened epidemic or public health threat." In 2007, Maine used the law to confine a homeless man who had drug-resistant tuberculosis, according to state health reports.

The governor has posted the Maine State Police outside the residence in Fort Kent where Ms. Hickox is staying, his statement said, "for both her protection and the health of the community."

Officials at the federal Centers for Disease Control have criticized mandatory quarantines, saying self-monitoring for symptoms is sufficient. Ms. Hickox said she had been monitoring her health by taking her temperature twice a day.

In a statement Wednesday, the organization with which Ms. Hickox worked in West Africa, Doctors without Borders, said it "strongly disagrees with blanket forced quarantine for health care workers returning from Ebola affected countries." It said, "Such a measure is not based upon established medical science."

One of Ms. Hickox's lawyers, Steve Hyman, told ABC News he did not believe the state had legal authority to confine his client. "The standard is," he said, "does Kaci have an infection disease or agent? Does she harbor an infection? The answer is no."

He said: "There is no medical science that says she should be quarantined. None."

Norman Siegel, a prominent civil rights lawyer who also representing Ms. Hickox, said on the "Today" show that they would take legal action if Maine officials went to court to enforce a quarantine. He said the state had no justification to do so.
Once the quarantine policy was announced in the wake of the discovery that a New York City doctor who had been in the Ebola hot zone had come down with the disease, and had traveled in parts of the city before he had any symptoms that would be considered warning signs of the illness, it was perhaps inevitable that there would be a legal clash between state and local authorities and a person impacted by a mandatory quarantine order. And given that she has been outspoken about her confinement from the beginning, it's not surprising that Hickcox would be taking this position. However, while the law in this area is unclear, it strikes me that any lawsuit she files is likely to fail for reasons that may not have much with what the law is or should be.
As I said yesterday, the entire issue of what the state can do in response to the outbreak of a serious communicable disease, when and under what circumstances it can do anything, and whom it can act against. As I said, even though most of the law in this area is quite old and tends to pre-date recent developments in area like due process, it seems fairly clear that a Court would have no problem with a quarantine imposed against someone who is obviously contagious with a disease like Ebola. Things could be quite different, though, in the case of someone like Ms. Hickox who is not displaying any symptoms at all to date and is therefore not contagious according to all available medical science. Yes, it's true that she could develop symptoms at any point in time, Dr. Craig Spencer for example was apparently okay up until his first registered a fever of 100.3° last Thursday afternoon, but it's equally possible that she won't develop any symptoms at all and it isn't clear to me that, even under the most generous interpretation of the police power laws that allow for quarantines, such a person could or should be forced to quarantine themselves for any period of time.
Not surprisingly, there seems to be something of a negative reaction developing against Ms. Hickcox, especially among conservatives who are displaying an interesting level of trust in state authority, and disdain for personal liberty given their rhetoric on these topics over the years. Even beyond partisans, though, a new poll from from CBS News shows massive support for the type of quarantine that she is vowing to resist, so I'd suspect that most of the respondents who are okay with quarantines would be inclined to have a negative opinion of someone who says she doesn't intend to abide by one. It's also quite possible that, regardless of what the law is or, perhaps in this case its better to say ought to be since I'm not sure we've seen a case where the state is seeking to quarantine someone not because they are contagious but because there's a chance they might become contagious in the future, that even a Federal District Court Judge might be disinclined to rule against the state on this issue. This is especially true given the fact that, by Friday, there will only be fourteen days left in the twenty-one day incubation period since Ms. Hickox arrived in the United States. That number is likely even lower since the proper day to begin measuring from would be the day she left west Africa. Given the limited nature of the time period during which she'd be confined at home, and indeed the fact that it would be at home rather than in a hospital or some other facility, a Judge could find that the state's request is reasonable under the circumstances and allow the quarantine to continue. Assuming that she shows no symptoms and the quarantine is lifted, then any appeal of the Judge's order would be moot so there really wouldn't be any binding precedent set. If she continues to be subjected to quarantine after twenty-one days, obviously, the facts of the case would change significantly and a Court would likely rule in her favor. Under the facts presented, though, I'm inclined to think that a lawsuit against Maine health authorities over this issue would probably end up being a losing case for Hickcox, even though I think that legally, scientifically, and morally she is far more in the right than the government would be in such a case.