Problems With The Response To Ebola, And A Little Perspective
We've become aware of failures in how we've handled the Ebola situation. The response is to figure out what went wrong and do our best to fix it, not to panic.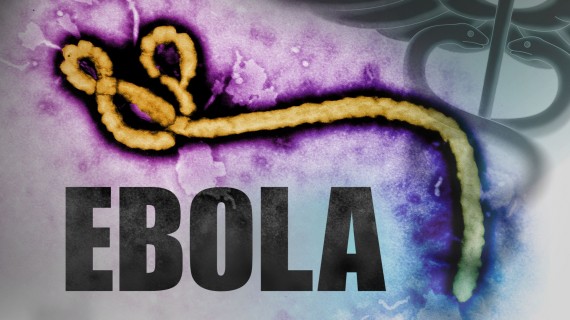 In the wake of yesterday's announcement that a second Dallas health care worker who treated Thomas Eric Duncan before he died from the Ebola virus had become infected themselves, questions have started being raised about the way that both Texas Presbyterian Hospital handled and the manner in which the Centers for Disease Control has responded to all of this in the two weeks or so since we learned that Duncan had Ebola and had been admitted to the hospital. On the hospital side, for example, there are serious questions raised about how Duncan was handled, including a report late yesterday that health workers were not wearing HazMat suits of any kind for at least the first two days they treated him. On the C.D.C. side, we learned late yesterday that Amber Joy Vinson, the second nurse who was infected, had flown from Cleveland from Dallas and back in the days before being diagnosed with Ebola.. Moreover, she had apparently contacted the C.D.C before her flight on October 13th and, upon advising them that she had a fever of 99.5 was told to go ahead and fly home because her temperature was before the "trigger" level of 100.4 degrees. As a result of that decision, she flew on a Frontier Airlines flight from Cleveland to Dallas along with roughly 140 other people and that plane apparently flew five more flights before being taken out of service to be thoroughly cleaned and decontaminated. The announcement that Vinson had not only flown, but had flown after discussing whether she should with a contact at the C.D.C. came only hours after agency head Dr. Thomas Frieden said that she should not have traveled by commercial airliner at all and that the agency would take steps to make sure this wouldn't happen in the future. While there seems to be little risk that anyone on the flight with Vinson, or anyone who used the plane after her, was actually exposed to the virus, the C.D.C. has apparently made contact with all the passengers on Vinson's flight and the incident has raised questions about just how well the protocols that were supposed to be in place prior to this happening are working.
For his part, President Obama took the rather public step of canceling plans for campaign and fundraising trips to the Northeast to stay in Washington and meet with advisers on the issue, after which he spoke briefly to the press:
President Obama addressed the media late Wednesday after having convened a meeting with Cabinet agencies coordinating the government's Ebola response.

"I want people to understand that the dangers of you contracting Ebola, the dangers of a serious outbreak in this country are extraordinary low, but we are taking this very seriously at the highest levels of government," Obama said while flanked by Defense Secretary Chuck Hagel and U.N. Ambassador Susan Rice.

Obama had postponed a campaign trip to the northeast in order to meet with the officials Wednesday afternoon.

The president sought to quell nationwide fears about the deadly outbreak, and noted that the CDC would be sending rapid response teams to any site within the U.S. where an Ebola diagnosis was made.

"I want to use myself as an example, just so people have a since of the science here: I shook hands with, hugged and kissed, not just the doctors, but a couple of the nurses at Emory (hospital in Atlanta) because of the valiant work they did," said Obama. "And I felt perfectly safe in doing so."
At first glance, these words don't strike me as something that are going to reassure people who might be worried about some of the rather obvious slip-ups that we've seen from both Texas Presbyterian and the C.D.C. over the past two and a half weeks, especially not the health workers that treated Mr. Duncan and are now being monitored for signs of the disease that has already infected two of their co-workers. It's also not likely to claim concerns that events like allowing Ms. Vinson to get on that airplane in Cleveland are likely to raise in the general public, an event that has already caused people in Texas and Ohio to react in concern by closing schools, staying home, and putting a flight crew on paid leave. Additionally, as The Washington Post notes, the news about Vinson traveling from Dallas to Cleveland and back after having been exposed to someone with Ebola and later being diagnosed with the disease seems likely to raise concerns among members of the general public about a problem that, until now was confined to one hospital in Dallas.
Now, in all likelihood, none of the people that shared an airplane with Vinson, and none of the people that they had contact with before this story broke, are likely to develop Ebola. One clue in that regard is the fact that, so far, the only two people to come down with the disease were people who treated Duncan in the hospital during the worst of his illness, and that's two out of roughly eighty the remainder of whom are still being monitored for signs of the illness. None of the people that were in contact with Duncan prior to his admission to the hospital, including members of his family who spent days alone with him in a Dallas area apartment, have shown signs of developing the disease. Many of the people in that group are nearing the end of their 21 day incubation period too, which means that it is highly unlikely that they will develop the disease at all unless signs show up at some point in the very near future. Given this, the odds that Vinson spread anything to the people she shared a plane with would seem to be quite low if not zero.
Notwithstanding all of that, there is definitely reason to be concerned with the failures that we've seen both at the level of Texas Presbyterian Hospital and at the C.D.C. in the response to Duncan's diagnosis, treatment, and death and the diagnosis of the two nurses who treated him. The allegations that the initial treatment of Duncan occurred without health care workers being adequately protected, which would seem to be in direct violation of the protocols the C.D.C. had issued even before this started, is astounding and is likely to be the subject of regulatory investigations and, potentially, litigation in the future. Even leaving the issue of the protocols to the side for the moment, the hospital had a duty to take reasonable care not only in its treatment of Duncan, but also in the steps it took to protect the health care workers treating him and any other patients in the hospital at the time, many of whom could have been especially susceptible to infection under the right circumstances. Additionally, there are reasons to be concerned about the C.D.C.'s actions in response to all of this. Some public health experts, for example, have alleged that the C.D.C. protocols and the training and information and training provided to hospitals are inadequate and that those set forth by the World Health Organization are more appropriate. Additionally, Texas Presbyterian has claimed up until now that it was in consultation with the C.D.C. at all steps during its treatment of Duncan, so that raises the question of whether or not someone at the agency was aware of the shortfalls and said or did nothing. Finally, of course, the fact that someone affiliated with the agency told Vinson that it was okay for her to fly home even tough she was developing a fever, rather than say reporting to one of the hospitals in Cleveland such as the Cleveland Clinic, is extremely troubling and something that ought not to happen again. In that situation, Vinson did the responsible thing by calling the agency and asking for advice so, presumably, if they had told her not to fly she would have followed their instructions. Even if nothing develops from this mistake, it shouldn't be allowed to happen again.
Not being a public health expert or a physician, I am not going to express an opinion as to what the appropriate protocols should be. However, it seems clear that there have been some failures. Those failures could be due to inadequate protocols, protocols that are not being followed, or a combination of both. Even if the current Ebola outbreak in the United States never gets beyond Dallas and ends up being limited to Duncan, Nina Pham, and Amber Joy Vinson, though, it would seem prudent for all of those questions to be asked answered so that health workers are as prepared as possible for the eventuality of another Ebola case walking into their emergency room or physicians office. Given the size of our health care system, that's not going to be an easy task, of course, and the fact that the initial symptoms of Ebola are largely identical to the symptoms of the flu is going to is going to complicate the situation. However, it's something that is going to have to be done, not the least to make sure that public confidence in the health care system is maintained even while cable news and the Internet continue to hype a story that, for all the news reports, isn't nearly the public health threat that they seem to be trying to lead people to believe. To the extent that the C.D.C. and the Obama Administration have failed to date, communicating that sense of confidence and readiness has been their primary failure and, while polling still seems to indicate that Americans aren't very concerned about Ebola, public attitudes could change very quickly if this becomes about more than one hospital in Dallas.
There's reason to be concerned here, and the failures that we've seen suggest that there are gaps in the response to Ebola that need to be addressed before they really become an issue. At the same time, though, there is not reason to panic, but that kind of rational view of the situation is likely to change if people start thinking that this is something that could actually impact them directly.