Second Ebola Nurse May Have Shown Early Symptoms Longer Than First Reported
More Ebola news that could have a negative impact on public opinion.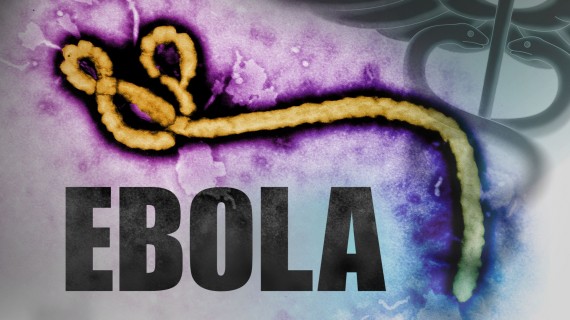 Late yesterday it was reported that Amber Ray Vinson, the second nurse to treat Thomas Eric Duncan to be infected with the Ebola virus, may have shown early signs of an infection much earlier than first reported:
A nurse with Ebola may have shown symptoms of the virus as many as four days before authorities once indicated, meaning that she might have been contagious while flying on not just one, but two commercial flights, officials said Thursday.

Amber Vinson was hospitalized Tuesday, one day after she took a Frontier flight from Cleveland to Dallas. Tests later found that Vinson — who was among those who cared for Thomas Eric Duncan, the first person diagnosed with Ebola in the United States, at Dallas' Texas Health Presbyterian Hospital — had Ebola.

Authorities indicated Vinson had a slightly elevated temperature of 99.5 degrees Fahrenheit, which was below the fever threshold for Ebola, but didn't show any symptoms of the disease while on her Monday flight. This is significant because a person isn't contagious with Ebola, which spreads through the transmission of bodily fluids, until he or she has symptoms of the disease.

But on Thursday, Dr. Chris Braden of the Centers for Disease Control and Prevention told reporters in Ohio that "we have started to look at the possibility that she had symptoms going back as far as Saturday. … We can't rule out (that) she might have had the start of her illness on Friday."

"So this new information now is saying we need to go back now to the flight that she took on Friday the 10th and include them in our investigation of contacts," said Braden.

The CDC announced later Thursday that is "expanding its outreach to airline passengers now to include those who flew from Dallas-Fort Worth to Cleveland on Frontier flight 1142" last Friday — which is how Vinson got to Ohio, from Texas, originally.

The medical director in Summit County, Ohio, where Vinson spent time before returning to Texas, told CNN that two things have changed: what the CDC defines as a "contact" of someone with Ebola and more information has been gathered on how Vinson was feeling.

"What the CDC has discovered, through interviews, is that she may not have been feeling well earlier than we initially thought on (Monday)," said the director, Dr. Marguerite Erme.

"… It was nothing you could point your finger at and say, 'Ah, this is a particular disease," Erme added. Nonetheless, the new information "kind of signified that maybe she had the illness longer than what she had when (hospitalized)."

Her uncle, Lawrence Vinson, said Thursday night that his niece didn't feel sick until Tuesday morning, when she went to the hospital with a temperature of 100.3 degrees (which is still below the CDC's Ebola threshold).

Yet a federal official with direct knowledge of the case gave different information to CNN's Elizabeth Cohen, relating that Vinson said she felt fatigue, muscle ache and malaise while she was in Ohio. She did not have diarrhea or vomiting while in that state or on the flight home.

The fact health officials are working from this latter assumption — that Vinson may have been ill for longer than once thought — could significantly expand the number of people who might have been in contact with Vinson while she was contagious.
Given the manner in which Ebola is spread, it's unlikely that Vinson actually spread the disease to anyone else even if she was showing early signs of an infection earlier than when she called the C.D.C. on Sunday before her scheduled return flight to Dallas. Notwithstanding that, however, the possibility that there may have been some symptoms creates several issues.
First of all, as noted, it will greatly expand the amount of contact tracing that health authorities will have to do, including not just the C.D.C. and authorities in Ohio, but also authorities in wherever the passengers on these two flights may have gone afterwards. While nothing is likely to come from the fact that they were on the plane with her, this is a step that is called for just as a matter of simple prudence and to as a demonstration to the public that public health authorities are on doing their best to combat. Second, even with that action by public health authorities, news like this, combined with what I'm noticing to be an increased level of hysteria coming from news coverage of this story at all levels, news like this is likely to raise public concern even if there are no future cases of Ebola reported outside of the environment of Texas Presbyterian Hospital. Finally, all of this calls the protocols that were in place before the Duncan case became public, and the way that Texas Presbyterian handled Duncan's case initially, further into question. According to every that I've read, the protocols themselves have said from the beginning that  someone who has been treating an Ebola patient should not be taking non-supervised travel during the incubation period. Given reports yesterday that the staff at Texas Presbyterian had not even been briefed on Ebola prior to Duncan's arrival at the hospital, one has to wonder just how well Vinson and her fellow health care workers were briefed on proper procedures, and whether she would have taken the initial trip to Cleveland if she had been.
As I noted yesterday, it seems obvious that mistakes have been made at several levels in responding to this first Ebola case in the United States. What remains to be seen now is how far those mistakes will reach, whether we will learn from them and change procedures and protocols as necessary, and how much confidence the public will continue to have in authorities if those mistakes continue.