Ben Carson Broke Law With Luxury Furniture Order
A new GAO report finds that HUD Secretary Ben Carson broke the law when he ordered a $31,000 table for his office.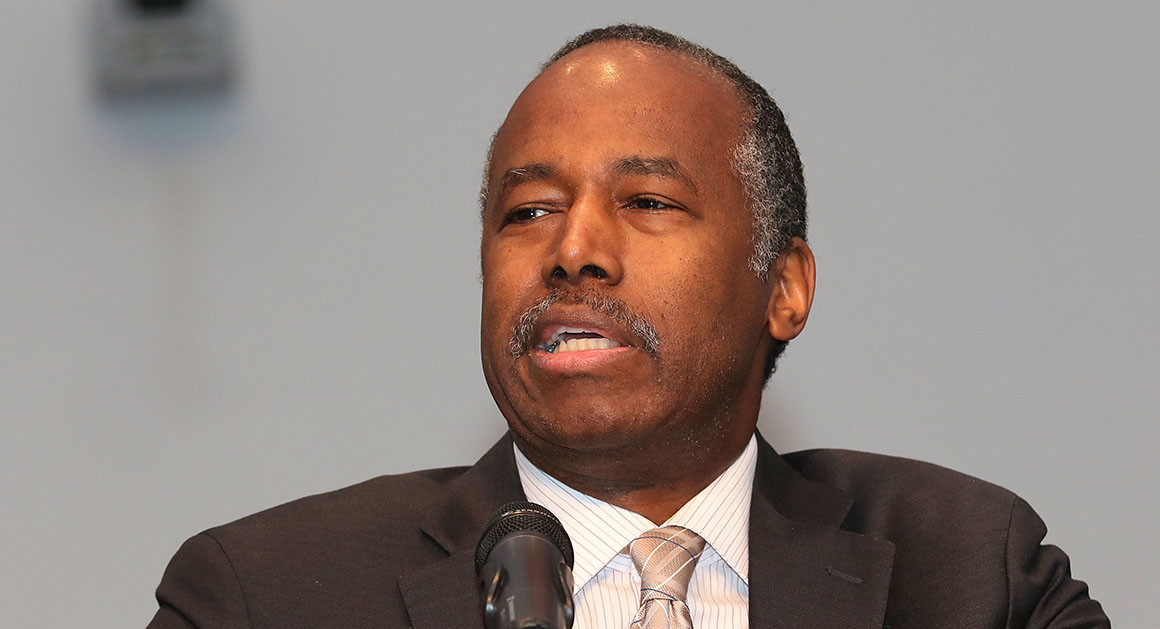 A General Accounting Office investigation finds that Secretary of Housing and Urban Development Ben Carson broke the law when he attempted to order a luxurious and expensive dining room table for his office:
Housing and Urban Development Secretary Ben Carson broke the law when he failed to report an order for a $31,561 dining room table set for his office as well as the installation of an $8,000 dishwasher in the office kitchen, the Government Accountability Office found in a report published Thursday.

Agencies are required to notify Congress of expenditures over $5,000 to furnish an executive's office.

Carson canceled the table order after it surfaced in news reports in early 2018, and he appeared to blame the fiasco on his wife, Candy, in congressional testimony. HUD spokespeople offered conflicting accounts of what Carson knew about the order.


Congressional appropriators requested the GAO investigation.


Sen. Jack Reed (D-R.I.), the top Democrat on the Senate Appropriations subcommittee in charge of HUD, called the debacle "another example of the Trump administration trying to cast aside the law if it doesn't suit them."

"I am also disturbed by the pattern of false statements and attempts to conceal this incident, mislead the public, and prevent Congress and the American people from seeing how taxpayer dollars are being mismanaged," Reed said in an e-mailed statement.


HUD officials did not immediately respond to a request for comment.
The decision to purchase the table, the price of which exceeded authorized spending for office furniture, first came to light in late February of last year and quickly became a point in controversy surrounding Carson, who has maintained a relatively low profile throughout the first years of President Trump's term. Within days after the report was made public, Carson canceled the order but continued to defend the decision to make the purchase. Eventually, Carson was basically blaming his wife for the decision to purchase the table. This defense brought attention to the other reports showing that Carson family being Carson's family being heavily involved in day-to-day operations at HUD and in at least one case, personally benefiting from the elder Carson's status. Those matters are currently under investigation by the Department's Inspector General, whether this matter will be added to the list notwithstanding the cancelation of the order remains to be seen. In any case, while it's unlikely that Carson will be charged in this matter this certainly seems like something that Congress ought to be investigating.