Bernie Sanders Raises $18 Million In Second Quarter
Bernie Sanders raised $18 million in the second quarter of the year, trailing fellow candidate Pete Buttigieg.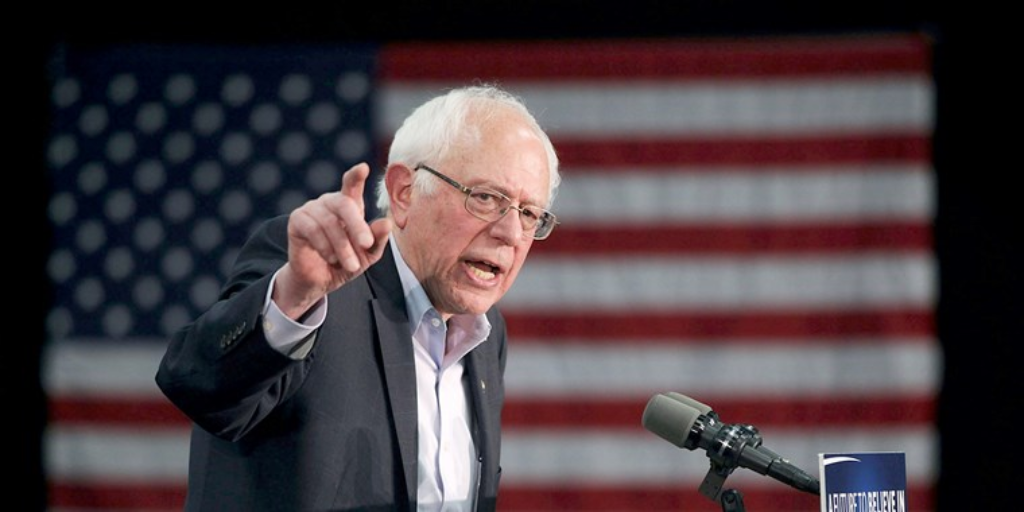 Vermont Senator Bernie Sanders, who has seen his campaign fall into doubt in recent weeks as he loses ground in the polls to Elizabeth Warren and Kamala Harris, reported this morning that he raised $18 million in the second quarter:
WASHINGTON — Senator Bernie Sanders of Vermont raised $18 million in the past three months, his presidential campaign said on Tuesday.

Mr. Sanders's total was less than the $24.8 million that Mayor Pete Buttigieg of South Bend, Ind., collected in the quarter, an eye-popping sum that the Buttigieg campaign revealed on Monday.

Mr. Sanders was the second candidate to disclose his fund-raising for the second quarter of the year, which went from April through June. After running for president in 2016, he entered the race this time around with a huge network of online donors, giving him a built-in advantage over his opponents in collecting small donations.

But Democratic voters have many more candidates to choose from in this cycle. Mr. Sanders remains far behind former Vice President Joseph R. Biden Jr. in national polling, and he also faces stiff competition from Senator Elizabeth Warren of Massachusetts to win over voters on the party's left flank.

Like Ms. Warren, Mr. Sanders is counting on small donations from huge numbers of Democrats to power his campaign. He is not holding high-dollar fund-raising events, though last month he held a grass-roots fund-raiser in San Francisco. In the first quarter of the year, he raised $18.2 million, the most in the Democratic field.

Before the second-quarter deadline on Sunday, Mr. Sanders's campaign relentlessly reminded supporters that it was raising money very differently than some other campaigns.

In an email to supporters soliciting donations on Saturday, his campaign manager, Faiz Shakir, wrote that some other Democrats were spending the weekend going from fund-raiser to fund-raiser, "holding expensive hors d'oeuvres with one hand while gobbling up fat checks with the other."

"Some are going to raise ridiculous amounts of money that way," he wrote. "Obscene amounts. You'll see it soon."

Another email later Saturday mentioned Mr. Biden, who is relying heavily on big donors, by name. Mr. Biden, who entered the race in late April, is expected to post a big number for the quarter; he suggested at a fund-raiser last month that his campaign had already brought in about $20 million.
Sanders numbers, of course, are smaller than those raised by South Bend, Indiana Pete Buttigieg, who raised nearly $25 million between April and June, a period that coincided with his somewhat surprising rise in the polls notwithstanding the fact that he was a relative unknown before entering the race. In that respect, Sanders' numbers are arguably disappointing for him in that he is far better known than Buttigieg and the fact that, even though he only relied on small donors, Sanders posted far more impressive fundraising numbers in 2016 than what we're seeing now.
The difference between then and now, of course, is the same one that explains Sanders somewhat disappointing poll performance to date. In 2016, he was the maverick candidate and basically the sole candidate speaking to the so-called "progressive" wing of the party. Now there are at least four or five other candidates besides Sanders who are competing for the same supporters and the same donors. Given that, it's not surprising that he is having to fight harder and that it's beginning to look as if lightning isn't going to strike twice for him.