Biden at Odds with Pelosi and Schumer and SALT Repeal
A Trump-era policy designed to screw over blue states may actually be a good one.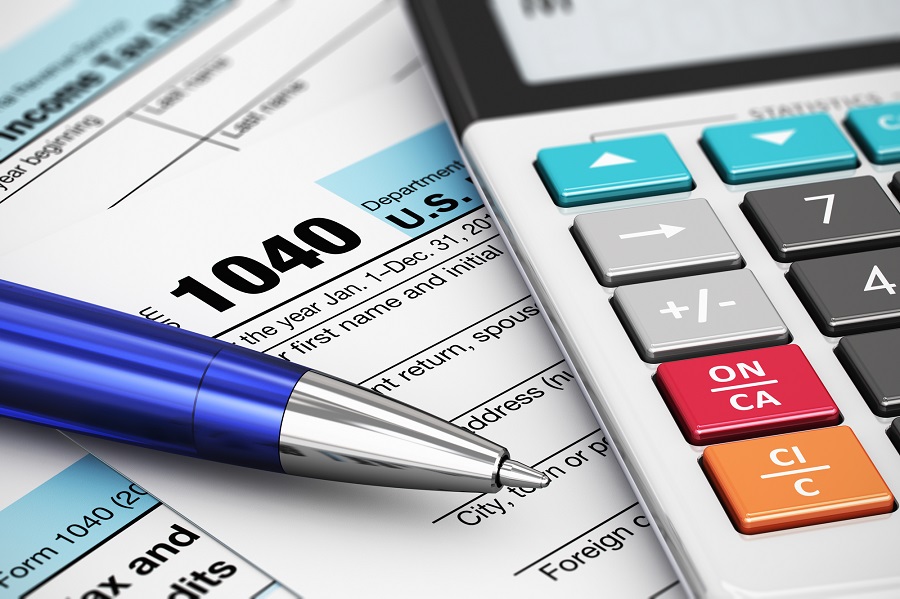 Democrats seemed united on repealing a cap on the ability to write off state and local taxes in federal filings. President Biden, though, has changed his mind on the matter, putting him on the opposite side of his party's Speaker of the House and Senate Majority Leader.
The Axios framing ("Scoop: Biden doesn't plan to revive SALT deduction, possibly losing key moderates") is rather odd:
President Biden is unlikely to propose reinstating state and local tax deductions in his second tax-and-spending package despite pressure from several fellow Democrats, according to people with direct knowledge of the planning.

Why it matters: That stance could complicate his goals of passing a multitrillion-dollar infrastructure proposal.

The SALT deduction is a top priority for a number of Democrats representing blue states. Its supporters include Senate Majority Leader Chuck Schumer, House Speaker Nancy Pelosi and — during the Democratic primary — Biden himself.

The president is now signaling he won't fight to lift the caps that former President Trump imposed as part of a 2017 tax package that lowered corporate rates.

The White House omitted lifting the SALT caps from Biden's first infrastructure and tax package, which the president unveiled Wednesday. But some Democrats held out hope that SALT would be addressed in a second package to be announced in the coming weeks.

White House press secretary Jen Psaki told reporters on Thursday that eliminating SALT "is not a revenue raiser … it would cost more money," but if Democrats "want to propose a way to pay for it, and they want to put that forward, we are happy to hear their ideas."

"Final decisions are still being made on the second package, so any speculation is premature," said a person familiar with the deliberations.

Behind the scenes: A commonly held view at the senior level of the Biden administration is that capping SALT — which Trump did to save money and punish his blue-state enemies — was actually good policy.

Senior Biden officials have soured on SALT deductions for two main reasons: It would undercut their working-class message and would cost them a fortune.

Reinstating SALT would reduce revenues by an estimated $70 billion to $80 billion a year, roughly half the annual amount that Biden has proposed to raise by hiking corporate rates.

But some Democrats insist that some tax relief under SALT could counter Republican arguments that Democrats only want to raise taxes.

"To not get rid of the SALT limits and then increase taxes could be a potential nail in the Democrats' coffin in the mid-terms" given their narrow majority in the House, said Doug Schoen, a Democratic pollster.
That Biden and his team have changed their mind, siding with the opposition party on this issue, is interesting. But the notion that constitutes some danger to the infrastructure bill is silly. Congress, not the White House, passes budgets and tax bills. Unless Biden plans to veto a bill repealing the SALT cap—and there's no indication that he does—it matters far more what Joe Manchin thinks. And, given that he represents West Virginia, one of the poorest states in the country, that's likely the bigger issue here.
Bloomberg, meanwhile, under-reports the news ("Pelosi 'Sympathetic' to Move to Lift SALT Cap in Biden Bill"):
House Speaker Nancy Pelosi signaled support for a move to put a repeal of the $10,000 cap on state and local tax deductions in the infrastructure and social-spending program that Democrats are hoping to pass as soon as this summer.

"Hopefully we can get it into the bill. I never give up hope for something like that," Pelosi said at a news conference on Thursday.

She called the deduction limit enacted by President Donald Trump "devastating" to taxpayers in her home state of California, and said she is sympathetic to the move by a group of lawmakers to remove the cap in any tax legislation that is part of President Joe Biden's long-term economic plan.
She's much more than "sympathetic." This has been a core issue for her, for perfectly understandable reasons, since the cap went into effect. The same is true for many other Democrats who represent expensive, high-tax constituencies:
The $10,000 limitation on state and local tax, or SALT, deductions is a prime focus for several Democrats in Congress, including New Jersey Representatives Bill Pascrell, Josh Gottheimer, Mikie Sherrill, Tom Malinowski and New York Representative Tom Suozzi. The lawmakers say they won't back any other tax-code changes to fund an infrastructure bill unless it addresses the SALT cap and have enough members to block the legislation if Republicans stay united against it.

SALT is "very important to my constituents and therefore to me," Malinowski said in an interview Thursday. "I think the administration understands that. There are other members who feel this way."

The representatives, along with two other New Jersey congressmen, Albio Sires and Frank Pallone, as well as Dean Phillips of Minnesota, wrote in a letter to Treasury Secretary Janet Yellen that "we could not vote for a bill that has a meaningful tax impact on our constituents unless it restores SALT deduction relief to our middle-class families."

Other key Democrats, including Senate Majority Leader Chuck Schumer, have also voiced support for addressing the SALT cap. Yellen said at a hearing in March that "there are lots of options that have been presented, and I would work with you to try to ensure the inequities that this caused are remedied in a fair and responsible way," without committing to a specific SALT modification proposal.

"I cheer the exuberance on the subject of the SALT tax," said Pelosi, who called the cap "mean-spirited" and "politically targeted" to begin with. "I'm sympathetic to their position," she added, while holding off on making a call on how to vote until the overall legislation is set.

[…]

But removing the cap could become a key area of contention as Democrats seek to raise levies on corporations and the wealthy to pay for a bevy of infrastructure, health care and social programs. In addition to costing $88.7 billion a year — revenue that some Democrats would like to direct elsewhere — doing away with the SALT cap is a politically difficult issue for some members of Congress, because more than half the benefits flow to households earning more than $1 million a year, according to the Joint Committee on Taxation.

Republicans have opposed Democrats' attempts to repeal the cap, saying that it would amount to a large tax cut for the rich. GOP lawmakers also say it's a subsidy for high-tax states that should instead cut their state levies if residents are overburdened with taxes.
I'm coming around to the Biden-GOP position on this issue. This despite the fact that the cap hurts me personally.
While Virginia, where I live, has turned from a reliably red state to a solid blue one since I moved here in 2002, we're ranked 19th, between Mississippi and Montana, in effective property tax rates. Alas, we're ranked 10th, between Connecticut and Alaska, in terms of average home prices and I'm in Fairfax County, one of the most affluent and expensive in the entire country. (Zillow puts the average home here at $635,074.)
Self-interest combined with reflexive distrust just about anything Donald Trump proposed made me oppose the cap. That it was enacted purely out of spite, punishing people in states that had voted against him, made it even easier.
But there's no getting around that allowing the writing off of mortgage interest and state and local property taxes disproportionately benefits the well-off. Indeed, in 26 states, the median home value is less than $200,000. Those folks are barely paying $10,000 for their mortgage. But New Jersey residents, which at 2.49% have the highest effective tax rate, pay $5419 on a $217,500 home, meaning getting to $10,000 is not difficult at all.
Honestly, the only good argument for raising the limit is that it's unfair to tax people twice on the same dollar. But we do that as a matter of course, with income, FICA, Medicare, sales, property, and other taxes taking multiple bites