Pelosi Wants SALT Cap Repeal in Next Stimulus
Progressive policy and constituent interests collide.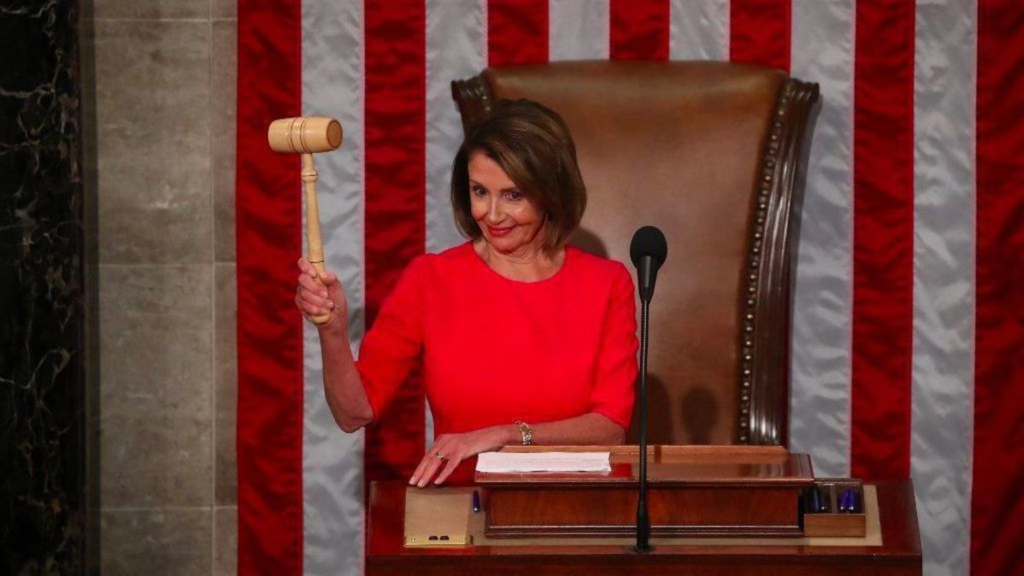 In this crazy, mixed-up world in which we live in, the Democratic Speaker of the House wants tax cut that would primarily benefit the rich and is being opposed by President Trump and Congressional Republicans.
NYT ("Pelosi Floats New Stimulus Plan: Rolling Back SALT Cap"):
As lawmakers prepare for another round of fiscal stimulus to address economic fallout from the coronavirus pandemic, Speaker Nancy Pelosi suggested the next package include a retroactive rollback of a tax change that hurt high earners in states like New York and California.

A full rollback of the limit on the state and local tax deduction, or SALT, would provide a quick cash infusion in the form of increased tax rebates to an estimated 13 million American households — nearly all of which earn at least $100,000 a year.

In an interview with The New York Times, Ms. Pelosi said the next phase of an economic rescue package should include additional measures to get more money directly to individuals — like the $1,200 direct payments for low- and middle-income taxpayers that were authorized in the $2 trillion bill that President Trump signed on Friday.

That could be achieved, she said, by having Congress "retroactively undo SALT," a reference to a cap on the state and local tax deduction that Republicans included in their 2017 tax overhaul. That limit prevents households from deducting more than $10,000 a year in state and local tax expenses from their federal tax bills.

Henry Connelly, a spokesman for Ms. Pelosi, said on Monday evening that she was proposing something narrower than a full SALT rollback, and that any change would be "tailored to focus on middle-class earners and include limitations on the higher end."

"We could reverse that for 2018 and 2019 so that people could refile their taxes" and receive more money back from the government, Ms. Pelosi said in the interview. "They'd have more disposable income, which is the lifeblood of our economy, a consumer economy that we are."

[…]

Republicans called the effort hypocritical, saying that it would primarily benefit wealthy households in high-tax states. Democrats had roundly denounced the 2017 law, which included rate cuts for businesses and individuals, as a handout to the rich. But the SALT deduction overwhelmingly benefits high earners.

[…]

The congressional Joint Committee on Taxation estimated last year that a full repeal of the SALT limit for 2019 alone would reduce federal revenues by about $77 billion. Americans earning $1 million a year or more would collectively reap $40 billion of those benefits. Most of the rest would go to households earning $200,000 or more.
The politics of this are amusing, in that most of the high-tax states and localities are Democratic-leaning. Republicans see the cap as a win-win: it doesn't impact their constituents and it sticks it to the libs, who are always whining about Republican tax cuts for the rich. And, while she's rightly getting pushback from her delegation, Pelosi does, after all, represent San Francisco in Congress.
While I'm now at the low end of the JCT's threshold thanks to getting remarried last summer, I'd certainly benefit from the repeal. Our annual property taxes alone exceed $10,000.
As to the merits of the repeal itself, I can preach it either way. On the one hand, it's unreasonable for lower earners in lower-tax states to subsidize me, let alone rich property owners in Manhattan or Hollywood. On the other, the tax implications were factored in when we bought our homes and, at the very least, the cap should have been phased in.
But it's absurd to argue that this would be a stimulus. I can scarcely think of a less efficient way to pump money into the economy than to require millions of people to refile their 2017 and 2018 taxes. The only stimulus there would be for accountants and other tax preparers.