Boris Johnson Loses Key Parliament Votes, But May Still Win In The End
The so-called "rebel alliance' in the House of Commons continues to stack up wins against British Prime Minister Boris Johnson, but Johnson could still win in the end.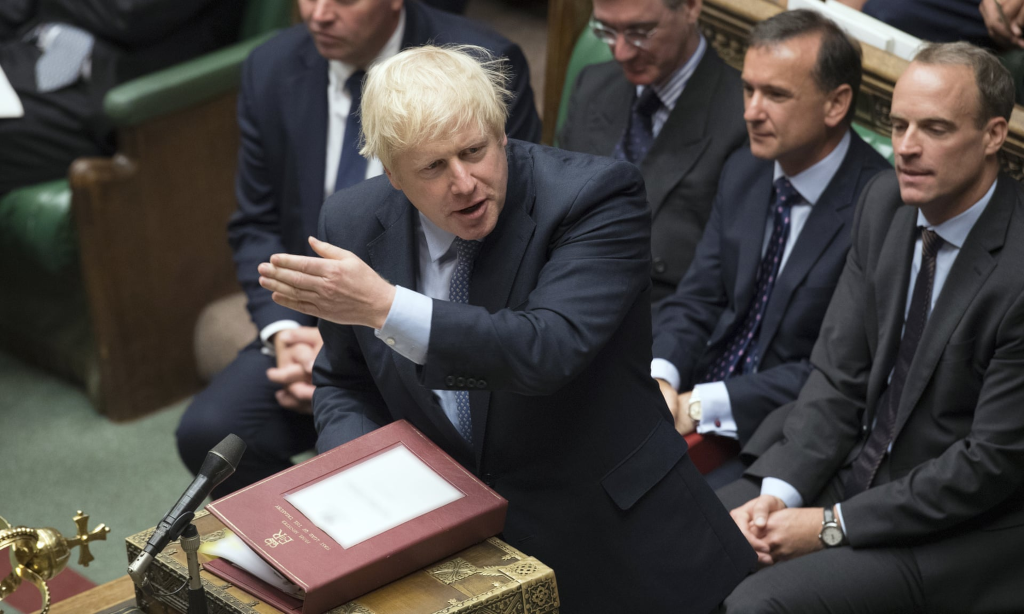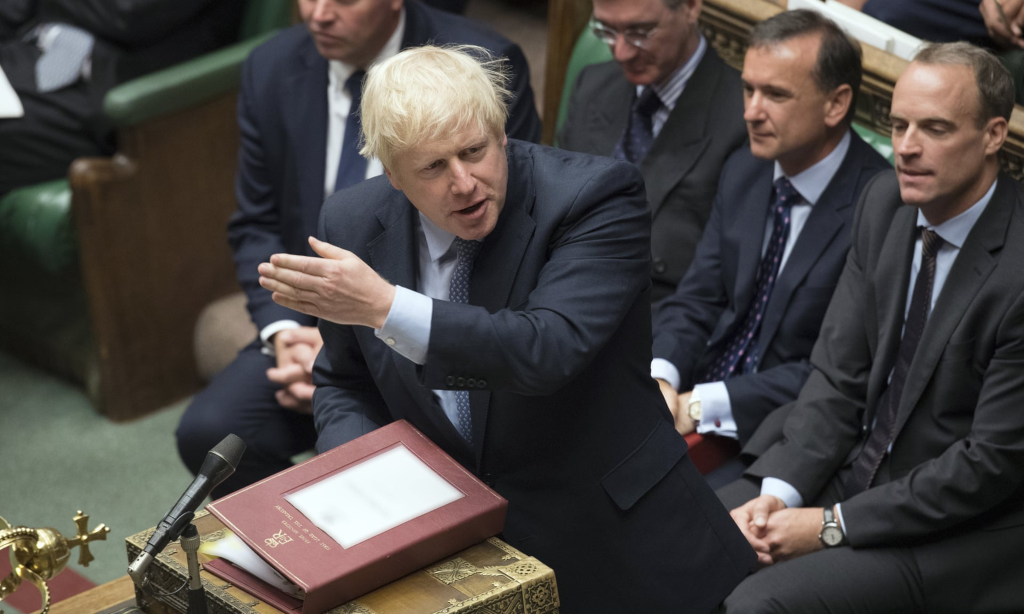 British Prime Minister Boris Johnson suffered more defeat in the House of Commons with the so-called 'Rebel Alliance' successfully blocking moves toward a no-deal Brexit and his effort to hold a snap election, but Johnson still has a path to victory due to the disorganization of his adversaries:4
LONDON — Prime Minister Boris Johnson, who has staked his job on his ability to deliver Brexit, suffered two major losses in Parliament on Wednesday, leaving his governing authority in doubt and the terms of Britain's pending divorce from the European Union unclear.

The resounding votes against Johnson capped a dramatic week in which protesters marched across the country and legislators switched loyalty or were excommunicated from their party. Britons of every ideology have been left angry, frustrated and often overwhelmed by a national emergency that won't seem to end.

At the center of the storm stands Johnson, a bombastic and polysyllabic former journalist, who is seen as a crusading hero for British independence by his fans and an untrustworthy, undemocratic charlatan by his enemies.

After just six weeks on the job, Johnson has lost his governing majority, exiled some of his party's most honored members and been slapped down by lawmakers three times in 24 hours.

"It's the shortest honeymoon in British political history," said Jon Tonge, a politics professor at the University of Liverpool, who said Johnson is essentially in government but not in power. "Boris Johnson is in a terrible mess."

Things came to a head Wednesday night when lawmakers in the House of Commons, as they had the night before, defied Johnson's will and, this time, passed legislation seeking to avert a no-deal Brexit on Oct. 31 and effectively delay Brexit another three months.

Opposition lawmakers were joined by more than 20 rebel members of Johnson's Conservative Party to hand him a humiliating defeat.

The bill still needed to be passed by the House of Lords, which planned to debate all night Wednesday but is expected to give its approval.

Johnson accused lawmakers of voting "to stop, to scupper any serious negotiations."

"I think it's very sad that MPs have voted like this. I think it's a great dereliction of their democratic duties," he added.

An hour later, the House of Commons served Johnson a defeat on his backup plan: a bill to force an early national election on Oct. 15. Johnson said voters should get to choose whether he or Labour Party leader Jeremy Corbyn represents Britain at a Brexit-focused meeting of E.U. leaders on Oct. 17.

Johnson needed two-thirds of the 650 members of the House of Commons to support his call for a general election, and he fell far short, with just 298 votes. The Labour Party's 247 lawmakers abstained from the vote.

"We want an election so we look forward to turfing this government out," Corbyn said. But he called Johnson's election motion "a cynical move by a cynical prime minister" who is trying to sneak through a no-deal Brexit.

Before they would back an election, Corbyn and his lieutenants insisted on guaranteeing against an October no-deal Brexit with legislation approved by the House of Lords and signed into law.

Johnson couldn't resist tweaking Corbyn after the vote: "The obvious conclusion I'm afraid is he does not think he will win."

(…)

The bill passed in the House of Commons on Wednesday would require Johnson, by Oct. 19, to win parliamentary approval for a Brexit deal or a no-deal one, or to write to the E.U. seeking a three-month delay on Brexit. With E.U. agreement, the new Brexit date would be Jan. 31.

In effect, the bill would delay Brexit and forbid a no-deal one next month without Parliament's approval — which it will not give. It would give London three more months to negotiate Brexit terms, which it has been unable to do in the past.

For years, E.U. diplomats watched May negotiate positions with the organization, then fail to rally Parliament behind her. They briefly hoped Johnson might be more successful, but now they said they believe they were wrong.

E.U. Brexit negotiators said they remain eager to see new proposals from Johnson's team. But they are bracing for the impact of a possible no-deal Brexit. They have set aside $858 million to help E.U. countries hurt by that circumstance, redirecting money intended to help victims of natural disasters and globalization.

"There's a real problem with Johnson, and it's a problem Theresa May didn't have," Keir Star­mer, Labour's Brexit negotiator, said on Sky News. "People disagreed with Theresa May, but when she stood at the dispatch box and said something, she meant it and she was trusted.

"Johnson is not trusted. Even if he says the election will be on the 15th of October, most people in Parliament won't believe him. This is his central problem."
The losses themselves are not surprising. After starting the week out with a tiny one-seat majority in the House of Commons, Johnson now finds himself more than 30 seats short of a majority even with the continued support of Northern Ireland's Democratic Unionist Party. Obviously, this cannot continue. This occurred thanks to the defection of many Conservative Members of Parliament, some of whom are opposed to a no-deal Brexit and others who are opposed to Brexit altogether. Most of these MPs crossed the aisle to join with the anti-Brexit Liberal Democrats and all of them, including the Grandson of Winston Churchill, have been expelled from the Conservative Party. Earlier this morning that list expanded to include Jo Johnson, Boris's brother, who quit as both a Tory MP and member of the government.
This kind of minority government cannot exist for very long and there are really only two possible outcomes. The first would be that Labour's Jeremy Corbyn somehow manages to cobble together a working majority with support from the Lib Dems and, possibly the Scottish National Party which, like the Lib Dems, is emphatically opposed to Brexit. The problem with this scenario is, well, Jeremy Corbyn, who isn't very well-liked outside the core of the Labour Party to the point where the idea of him becoming PM is a dealbreaker for many potential Labour allies in attempting to form a new government. That means that the fate of British politics in the near term will likely become a matter for the voters in the form of a third General Election since 2015. If that happens, though, the advantage may ultimately lie in Johnson's favor:
Johnson does have several significant advantages in an election.

Chief among them is that his main rival, Corbyn, is not very popular. In the 10 most recent national opinion polls, Corbyn's average disapproval rating was in the mid-60s, compared with Johnson's at around 40 percent.

Johnson has also boosted his party's support levels in opinion polls since winning the keys to Downing Street. Conservatives now poll at an average of 34 percent, compared to 28 percent the week Johnson took over, according to POLITICO's poll of polls.

Corbyn is deeply distrusted by right-leaning voters because of his severe socialist policy prescriptions. And, as a long-term EU critic — who is committed to supporting the Brexit referendum result — he also frustrates many of the 16 million Britons who voted to stay in the EU. Corbyn's team is also decimated after dozens of senior and moderate MPs resigned in recent years, and it's a bit battered after facing recent complaints of anti-semitism. It's easy to see Corbyn stumbling in an election campaign.

Knowing that, Johnson is free to deal with the political threat to his right: Brexit purists, who rally around Nigel Farage and his new Brexit Party. Johnson has been dialing up rhetoric around the need to avoid "surrender" and "running up the white flag," knowing that heroic language helps peel voters away from the Brexit Party, which has slumped to 12 percent since he took office.

So while things are going to look very bad for Johnson for a while, he's hoping and planning for political fortune to swing dramatically his way in October. If it does, Johnson's high-stakes Brexit gamble could have his fans comparing him to that other charismatic British blowhard who suffered a thousand defeats before winning the war: his hero, Winston Churchill.
Current polling indicates that Johnson's Tories have a significant advantage over Labour, with the Liberal Democrats in third place and Nigel Farage's Brexit Party, which would likely back Johnson's push for a hard Brexit if it became a force in the House of Commons, in fourth place. Another new poll shows that British voters would favor a no-deal Brexit over the prospect of Jeremy Corbyn as Prime Minister. If those numbers continue, then Johnson stands to do quite well in a General Election. The problem for Johnson, of course, is that those numbers might not continue. Things looked equally rosy for Theresa May when she called a snap election in 2017. By the time the dust had cleared, the Tories had lost the majority that David Cameron won in 2015 and were only able to hold on to power by entering into an agreement with the D.U.P. Given that, predicting what might happen in an election in the United Kingdom is as fraught with caveat as it is here in the United States. That being said, Johnson could end up coming out of this the winner after all.