Chelsea Manning Jailed For Refusing To Comply With Grand Jury Subpoena
Chelsea Manning is in jail for refusing to comply with a Grand Jury subpoena apparently related to an ongoing investigation of Julian Assange and Wikileaks.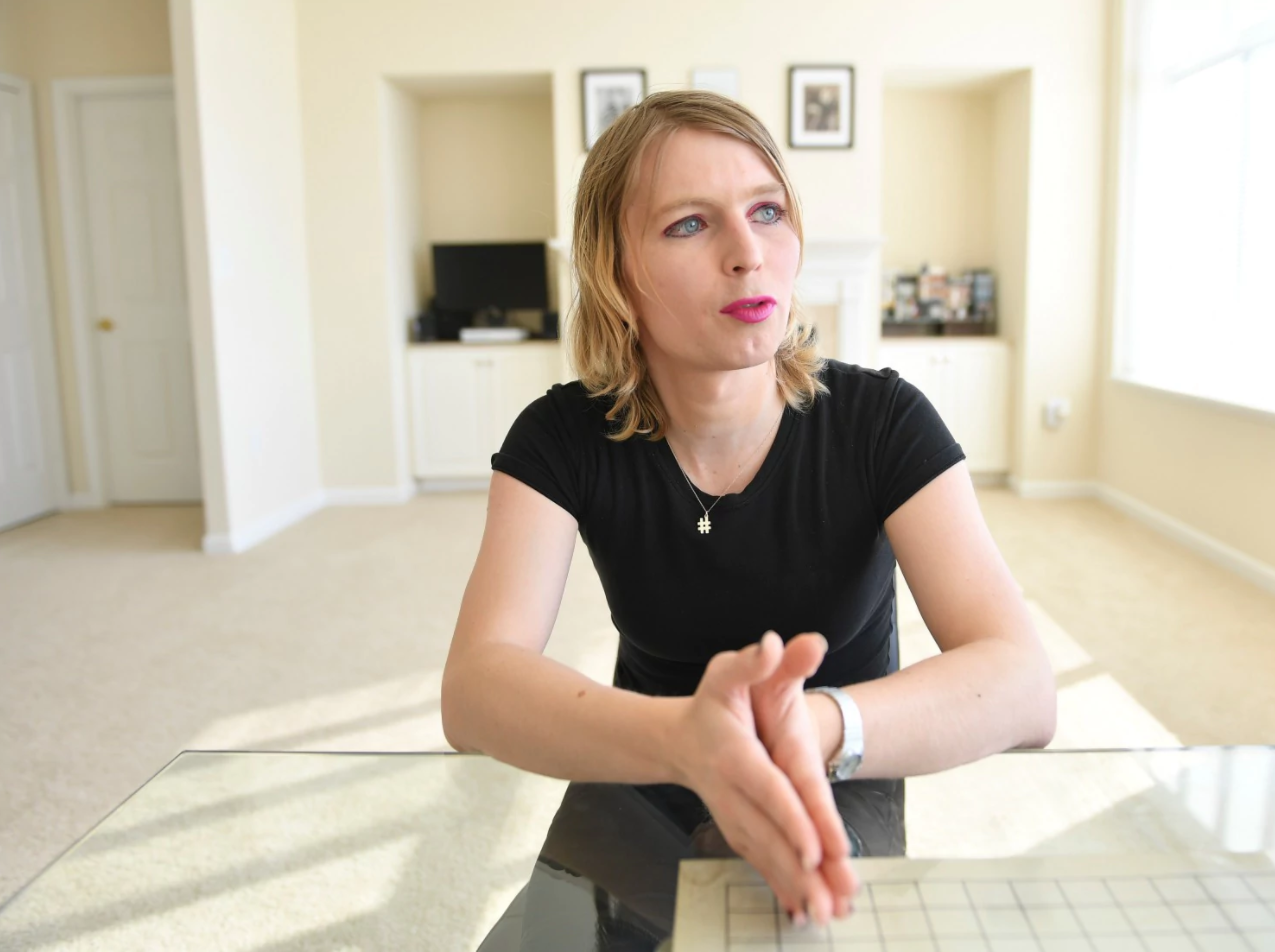 Chelsea Manning, formerly known as Bradley Manning, has been jailed by a Federal District Court Judge in Virginia for refusing to comply with a subpoena to testify before a Grand Jury that is reportedly investigating Wikileaks and its founder Julian Assange:
WASHINGTON — Chelsea Manning, the former Army intelligence analyst who provided archives of secret military documents to WikiLeaks in 2010, was taken into custody on Friday after a federal judge found her in contempt for refusing to testify before a grand jury that is investigating the antisecrecy group.

Judge Claude H. Hilton of Federal District Court in the Eastern District of Virginia ruled that Ms. Manning must stay in civil detention until she testifies.

"Chelsea is a tremendously courageous person and this outcome was not unexpected but this an appealable order," said her lawyer, Moira Meltzer-Cohen.

Ms. Manning had vowed not to cooperate in the investigation even though prosecutors in the Eastern District of Virginia granted immunity for her testimony.

"In solidarity with many activists facing the odds, I will stand by my principles," she said on Thursday. "I will exhaust every legal remedy available. My legal team continues to challenge the secrecy of these proceedings, and I am prepared to face the consequences of my refusal."

The case is part of a long-running criminal inquiry into WikiLeaks and its leader, Julian Assange, that dates to the Obama administration and which the Trump administration revived. Ms. Manning said on Thursday that prosecutors on Wednesday had asked her a series of questions about WikiLeaks before the grand jury, but she had responded to every question by saying it violated her constitutional rights.

(…)

During her court-martial in 2013, Ms. Manning had admitted sending WikiLeaks large archives of secret documents. Her bulk disclosure vaulted the group and Mr. Assange to global fame years before WikiLeaks gained a different type of notoriety for publishing stolen Democratic emails that Russian hackers had stolen during the 2016 presidential campaign.

In a lengthy confession in 2013, Ms. Manning said she had interacted online with someone who was likely Mr. Assange. But she said she acted of her own accord and was not directed by anyone at WikiLeaks.

A military judge had sentenced Ms. Manning to 35 years in prison, and she served about seven in military custody — by far the longest prison time any American has served for leaking government secrets to the public — before President Barack Obama commuted the remainder of her sentence in 2017. As a transgender person struggling to transition to life as a woman, she had a difficult time in a male military prisonand twice tried to commit suicide in 2016.

The contempt hearing on Friday was partly closed, but the judge had opened it for a portion in which she argued to him that Ms. Manning should be confined at home. The judge rejected that request and Ms. Manning was taken to the women's wing of the federal detention center in Alexandria, Va., Ms. Meltzer-Cohen said.

Joshua Stueve, a spokesman for the United States attorney in the Eastern District of Virginia, said federal officials had taken steps to ensure that Ms. Manning's medical needs would be met while she remains in custody. He also relayed a statement Tracy Doherty-McCormick, a federal prosecutor, had made during the open-court portion of the hearing.

"The government does not want to confine Ms. Manning," Ms. Doherty-McCormick said. "It has always been our intent and hope for her to testify and comply with the valid court order and valid grand jury investigation. Ms. Manning could change her mind right now and do so. It is her choice. This is a rule of law issue, and Ms. Manning is not above the law."
While it isn't confirmed that the reason that Manning was subpoenaed was due to her contacts with Wikileaks and Assange during the time that she was in the Army and committed the acts which led to her imprisonment, this would seem to be the most logical conclusion, especially given the apparently inadvertent revelation last year that there may be a sealed indictment against Assange pending in the same court that issued the subpoena to Manning. If that's not the case, then it would seem clear that, at the very least there is a Grand Jury investigating charges against Wikileaks and/or Assange and that the Grand Jury was persuaded by the U.S. Attorney that Manning is likely to possess information relevant to that investigation. Indeed, it's hard to conceive of any other reason why Manning would have been subpoenaed by this court in particular. In any case, whatever the purpose of the Grand Jury Manning has no basis in the law to refuse to comply with the subpoena to appear and testify, and this is especially true given the fact that she has already been granted immunity by Federal prosecutors, meaning that she cannot raise the 5th Amendment as a reason not to testify since criminal charges are not going to be pursued against her.
In any case, Manning appears to be taking this stand against testifying with consulting with counsel, or against the advice of whatever attorneys she may have consulted with in connection with all of this. Had she done so, they would have told her that she must comply with the subpoena and that failure to do so could result in her being held in contempt and jailed until she chooses to comply. Under applicable law, the Judge can choose to keep Manning in jail for the remainder of the term of the Grand Jury that subpoenaed, which could mean that she could stay in jail for the next year to year and a half. Alternatively, the Judge could determine at some point that continuing to hold Manning in custody is not going to compel her to talk to the Grand Jury and release her from what is currently a charge of civil contempt. At that point, the U.S. Attorney handling the case could seek to have Manning charged with criminal contempt if she continues to refuse to testify. If convicted of criminal contempt Manning could end up spending even more time in jail than she currently faces. In essence, the ball at this point is in Manning's court. She can either choose to comply with the subpoena or she can spend what could be a considerable amount of time in jail.