Cory Booker Reaches Goal, Will Stay In Race
It looks like we'll have Cory Booker to kick around for a little while longer.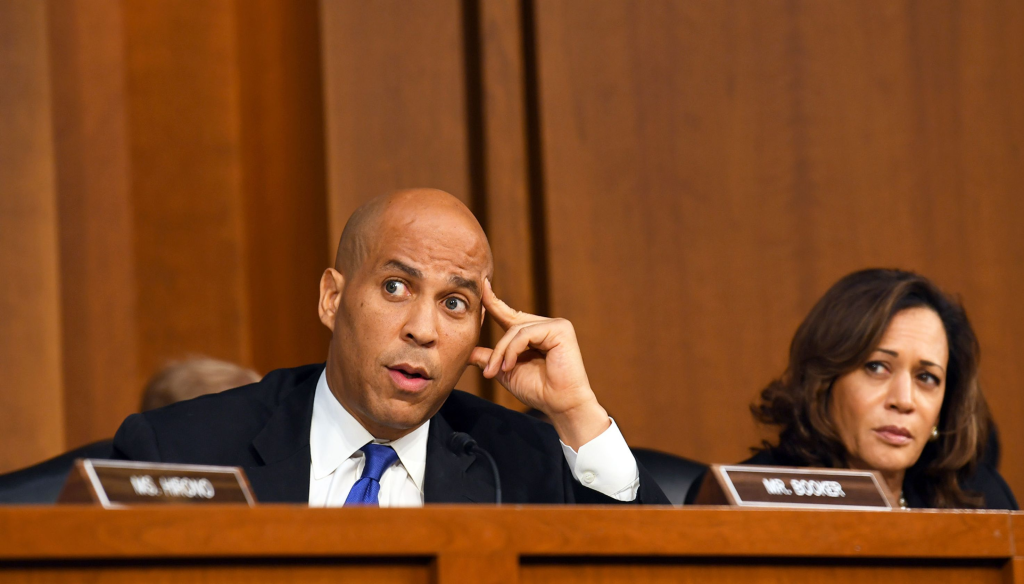 Several weeks ago, Senator Cory Booker stated that if he didn't receive $2 million in contributions quickly he would need to fold up his moribund campaign for the Presidency. Booker has now announced that he's met his fundraising goal and will stay in the race:
Sen. Cory Booker announced Monday he will stay in the 2020 Democratic presidential race after his campaign met a self-imposed fundraising goal of $1.7 million."We blew past it last night. It's been the best sort of period of fundraising we've had for the campaign," Booker told CNN's Alisyn Camerota on "New Day." "We still have until midnight tonight. So we're going to hopefully run through the tape and we hope to actually end this quarter if we can at $2 million raised during this period."

According to a memo from the Booker campaign, they surpassed the fundraising goal by 8:16 p.m. ET on Sunday and had raised $1,783,504.44 by midnight.

Earlier this month, Booker said he would drop out of the race if his campaign could not raise the money to justify it continuing. The Booker team has seen middling fundraising numbers, raising $4.5 million in the second quarter — a dip from the $5 million he raised during the first three months of the year. Although the New Jersey senator raised enough money to meet his goal and remain in the race, he still has not qualified for the Democratic primary debate that will take place in November.
A cynical person would observe that this entire episode may have been an attempt by Booker to get some much-needed media attention, something that Booker has not been able to do as he has been overshadowed by better-performing candidates. Whether or not that's true, it is true that Booker's campaign has not exactly taken off despite his best efforts. As things stand, it's not even clear that he will qualify for any of the debates beyond the upcoming debate in October. Even if he does, though, it just seems incredibly unlikely that Booker's campaign, which has not had much of a coherent focus since he started, will be able to get off the ground and catch up with the likes of Kamala Harris and Pete Buttigieg, to say nothing of Joe Biden, Elizabeth Warren, and Bernie Sanders.