Despite Congressional Reprieve, The Old Incandescent Light Bulb Is Still Dead
Welcome technological change, or crony capitalism?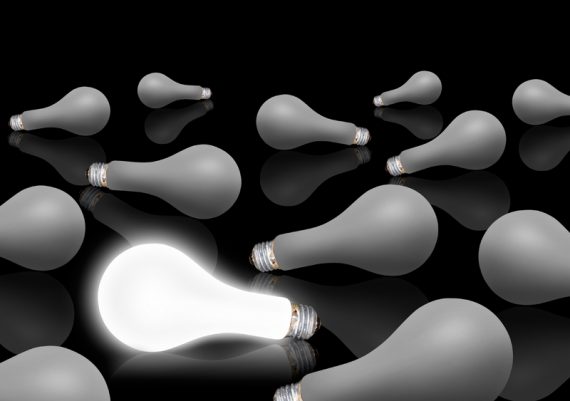 As James Joyner noted on Friday, the Republicans scored a minor victory on Friday when the final Fiscal Year 2011 budget bill ended up including a rider that barred the Energy Department from spending money to enforce the regulations on light bulb energy efficiency set to go into effect in January. It turns out, though, that the industry is already on track to phase out the old-style incandescent bulb regardless of what the House GOP might want to do;
Despite all the heated rhetoric and political brinksmanship, the delay hardly matters. The looming possibility of the new standards, signed into law by President Bush in 2007 — and the fact that places like Europe, Australia, Brazil and China have already put similar measures in place or intend to do so — has transformed the industry. A host of more efficient products already line store shelves and poke out of light sockets.

"Bottom line, the standards are moving forward unabated," said Noah Horowitz, a senior scientist at the Natural Resources Defense Council, which has promoted the standards. Calling the delay in enforcement a "speed bump," he added, "Incandescent light bulbs are not going away due to the standard, they are just getting better. The new ones that meet the standard will use 28 percent less power and look and perform exactly like the old one."

Many of the alternatives to incandescent bulbs are more expensive. But industry executives, government officials and environmental advocates say they often last longer and save money by reducing electric bills. Traditional incandescent bulbs, which essentially use the same technology as Thomas Edison's original lights, waste most of their energy by converting it to heat instead of light. That problem is largely remedied in newer technologies like compact fluorescent lights (C.F.L.'s) and light-emitting diodes (L.E.D.'s).
The major problems at the moment, of course, is that most C.F.L. bulbs contain small amounts of mercury and generally cannot be disposed of in the trash the way a normal incandescent bulb can. Popular Mechanics noted some years ago that the amount of mercury in the average CFL is roughly 5 milligrams, which isn't considered a health risk. Nonetheless, the presence of a potentially deadly element in a normal household product has raised some degree of understandable concern among consumers, and has also been exploited by demagogues who seem to be suggesting that your light bulbs will kill you. The disposal issue is an additional inconvenience, a minor one perhaps but still a change from the way things have been, and when you're taking about a consumer product that has barely changed in 100 years even small changes can be seen as a big deal. As for LED's, it doesn't seem we're there yet, at least not to the extent that light from an LED bulb provide the same natural lighting effect that traditional bulbs do.
In any event, though, the industry is changing, and it's not entirely thrilled with the GOP right now:
The rider may have advanced GOP talking points about light bulb "freedom of choice," but it didn't win them many friends in the industry, who are more interested in their bottom line than political rhetoric.

Big companies like General Electric, Philips and Osram Sylvania spent big bucks preparing for the standards, and the industry is fuming over the GOP bid to undercut them.

After spending four years and millions of dollars prepping for the new rules, businesses say pulling the plug now could cost them. The National Electrical Manufacturers Association has waged a lobbying campaign for more than a year to persuade the GOP to abandon the effort.

Manufacturers are worried that the rider will undermine companies' investments and "allow potential bad actors to sell inefficient light bulbs in the United States without any fear of federal enforcement," said Kyle Pitsor, the trade group's vice president of government relations.

So, if industry wants these rules, why is the GOP grinding them to a halt? Republicans say they're pro-choice when it comes to light bulbs.

Conservative groups and tea party favorites in the House, including GOP presidential candidate Michele Bachmann, have accused the government of a heavy-handed attempt to ban incandescent bulbs and limit consumer freedom.

"This wasn't a light bulb manufacturer to me; this was an issue of the fundamental freedom of the American people and one more area where the federal government was encroaching in a place where it didn't belong," said Texas Rep. Michael Burgess, who has backed multiple efforts to block the standards.
It always seemed odd to me that people on the right were investing so much time and energy into what seems to be such a relatively minor issue. Yes, it seems odd that the government decided, seemingly arbitrarily (and under a Republican President), to replace a technology that has worked reliably for 100 years with, as James Joyner put it earlier this year, unproven technology that's 50 times as expensive. However, in the grand scheme of things, this is hardly the largest intrusion on individual liberty perpetrated by Congress in recent years, many of which the self-styled champions of liberty on the right have been strangely silent about. Why the outrage over this, for example, and not a President who  asserts for himself to detain people without trial for an unlimited period of time, or the right to listen in on the private conversations of American citizens who happen to be calling unapproved countries, or to kill American citizens? Every restriction on individual liberty should be objected to, but some are far more important than others, and getting outraged over a light bulb ban while being silent in face of all the rest strikes me as a case of misplaced priorities.
Kevin Drum raises another concern about this issue that I haven't really seen anyone, left or right, bring up before;
I confess that the unanimous support for these standards from the lighting industry gives me pause. Industries only support laws that will improve their profitability in one way or another, so I assume that this law does exactly that. This is, obviously, not inherently good for consumers.
The American light bulb industry lobbied strongly in favor of these new standards in 2007, and some have suggested that one reason for their support was the fact that it would give them an advantage over incandescent light bulb manufacturers overseas who would have more difficulty retro-fitting their manufacturing facilities to comply with the new regulations. There's also the fact, noted above, that other nations had already adopted similar standards, so it would obviously be easier for them if one of the largest markets on the planet was on board as well.  Drum is right to be suspicious of the fact that the industry was so eager to see these regulations adopted, because it smacks of the same kind of crony capitalism we usually see when industry and government are in bed together.
Nonetheless, despite the temporary reprieve granted by the budget bill, it seems fairly clear that the incandescent bulb is on its way out. If the technology is there to replace it, that's great. If this is all the result of yet another corrupt deal between business and government, then I would suggest we've all been taken in yet again.