Disney Trademarks "SEAL Team Six"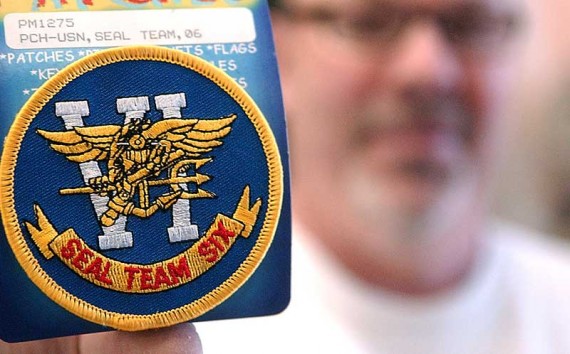 It seems that Disney has trademarked the phrase "SEAL Team Six":
In a perfect example of a big media company looking to capitalize on current events, The Walt Disney Company has trademarked "Seal Team 6," which also happens to be the name of the elite special forces team that killed Osama Bin Laden.

The trademark applications came on May 3rd, two days after the operation that killed Bin Laden… and two days after "Seal Team 6″  was included in thousands of news articles and TV programs focusing on the operation.

Disney's trademark applications for "Seal Team 6″ cover clothing, footwear, headwear, toys, games and "entertainment and education services," among other things.
Inevitable, I suppose, but it strikes me as odd and a little inappropriate that a media company would be allowed to appropriate the name of an American military unit for their own exploitation.
Update: As Dodd Harris notes in a comment, it appears that "SEAL Team Six" was previously owned by another company:
The Sentinel said there actually is precedent for a civilian company obtaining the trademark rights to a Navy SEAL Team. A company called NovaLogic had the rights to SEAL Team 6 previously but abandoned it in 2006.
Photo via Military Times