DNC Excludes Fox News From Hosting A 2020 Primary Debate
As it has since 2007, the Democratic National Committee is barring Fox News from hosting a debate featuring the party's candidates for President.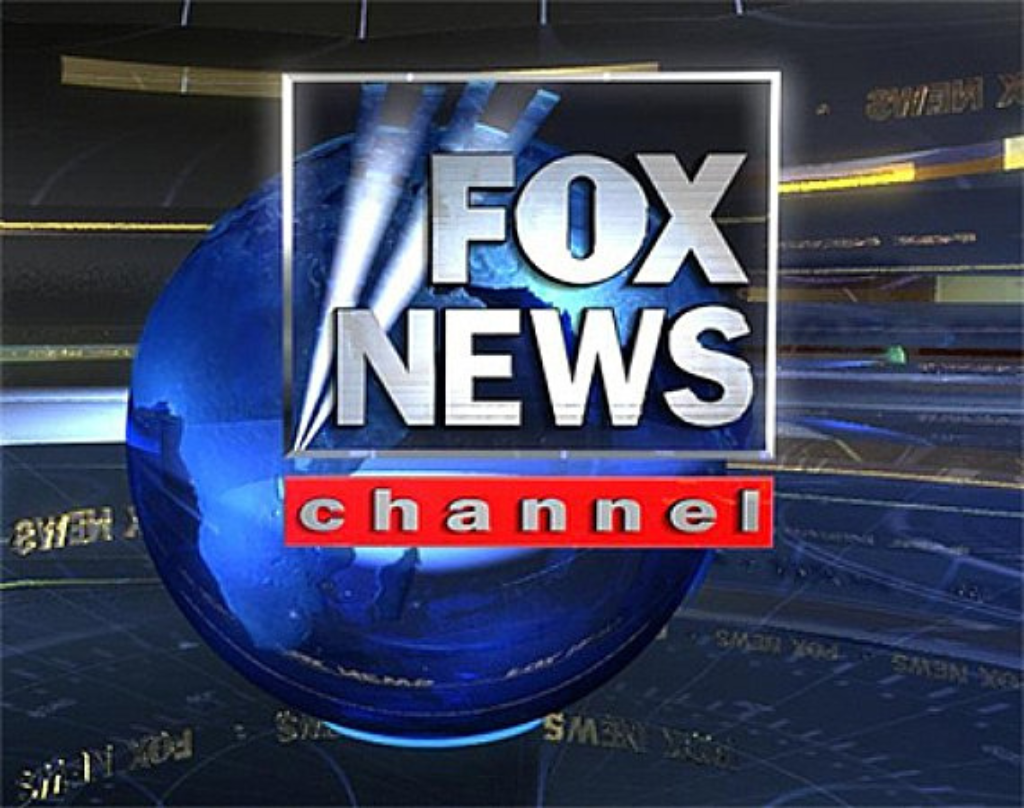 The Democratic National Committee has announced that it would not sponsor any debate between its Presidential contenders hosted by Fox News Channel:
The Democratic National Committee has decided to exclude Fox News Channel from televising any of its candidate debates during the 2019-2020 cycle as a result of published revelations detailing the cable network's close ties to the Trump administration.

In a statement Wednesday, DNC Chairman Tom Perez cited a story in the New Yorker magazine this week that detailed how Fox has promoted President Trump's agenda. The article, titled "The Making of the Fox News White House," suggested that the news network had become a "propaganda" vehicle for Trump.

"I believe that a key pathway to victory is to continue to expand our electorate and reach all voters," said Perez in his statement to The Washington Post. "That is why I have made it a priority to talk to a broad array of potential media partners, including Fox News. Recent reporting in the New Yorker on the inappropriate relationship between President Trump, his administration and Fox News has led me to conclude that the network is not in a position to host a fair and neutral debate for our candidates. Therefore, Fox News will not serve as a media partner for the 2020 Democratic primary debates."

Winning the exclusive rights to televise the 12 candidate debates is considered a prestigious prize in the television business. The debates typically draw large audiences — the first Republican debate in August 2015 attracted a record 24 million viewers — and are a vehicle for promoting the networks' news programs.

Numerous networks, including Fox, have submitted proposals to the DNC to televise one of the 12 scheduled debates, which will start in June. So far, the organization has only awarded rights to the first two — to NBC (along with sister networks MSNBC and Telemundo) and to CNN.

In a statement, Fox News Senior Vice President Bill Sammon said: "We hope the DNC will reconsider its decision to bar Chris Wallace, Bret Baier and Martha MacCallum, all of whom embody the ultimate journalistic integrity and professionalism, from moderating a Democratic presidential debate. They're the best debate team in the business and they offer candidates an important opportunity to make their case to the largest TV news audience in America, which includes many persuadable voters."

The network hosted back-to-back town hall meetings with Democratic candidates Bernie Sanders and Hillary Clinton in 2016 but did not televise a Democratic debate that year.

Fox's connections to Trump have been documented for years. He had a regular spot on its morning program "Fox and Friends" starting in 2011 and has hired several of its former contributors and executives to work in his administration, including its former co-president, Bill Shine, who is now the president's deputy chief of staff for communications. Trump has been interviewed many times on the network and has promoted various Fox talking points and personalities on Twitter.

Some observers have suggested that the network has become a kind of de facto "state TV," shaping and promoting Trump's policy agency.
As part of the justification for the DNC's decision, DNC Chairman Tom Perez cites the piece The New Yorker that I wrote about earlier this week, but Colby Hull at Mediaite argues that the DNC is making a mistake:
There is no shortage of smart people who have lauded this decision. And there are reasons to support shunning a network that often appears to be in the tank for the Trump administration.  But it's my belief that Democratic party is making an enormous mistake by passing over Fox News; a mistake so big that could very well end up costing them the general election.

(…)

There are many details in the New Yorker article that would lead anyone to conclude that the seemingly symbiotic relationship between the White House and Fox News is "inappropriate," and I just explained in a column yesterday why some curious programming decisions made by Fox News execs have placed them under a critical microscope.

But a close reading of the New Yorker piece almost entirely cites evidence from the opinion side of Fox News programming. Any presidential debate would be produced and hosted by members of Fox News news division, including respected news veterans such as Chris Wallace, Bret Baier and Martha MacCallum for example. All are exceedingly professional and journalists of integrity that Democratic candidates should have no reason to fear.

These three hosts will almost certainly ask tough questions from a perspective that candidates will need to face if they want to survive in the general election. That is their job and no one can realistically expect them to not do that professionally.

Perez conclusion that Fox News is "not in a position to host a fair and neutral debate" seems to suggest that conservative stalwarts like Sean Hannity, Laura Ingraham or even Brit Hume would somehow be involved, and that is too far-fetched a concept to take seriously. This is a vital opportunity and challenge for the candidates, one of whom will almost certainly have to face off against these anchors in a general election debate hosted by Fox News. Do they really want to face questions then, after snubbing them in the primary?

There is a fair point to make that the Democratic party should not reward a media outlet that is so consistently dedicated to undermining their agenda, often with misinformed and specious arguments. And there is some risk for candidates who would be reasonably wary of an organization that might be more interested in generating viral bites for the general election than conducting an honest debate.
Hull then goes on to note that Fox News is, essentially, the only major media voice for right-of-center programming and goes on to argue, albeit without very much detail, that Democrats would be passing up a "great benefit" in shunning the network entirely. He also argues that the candidates and the Democrats in general would benefit from the coverage provided by a Fox News Channel debate because it would give them an opportunity to present their views to an admittedly skeptical audience and to "demystify" the party's ideas and agenda by making an end-run around FNC opinion hosts like Tucker Carlson, Laura Ingraham, and Sean Hannity who spend countless hours per day attacking Democrats. In conclusion, Hull argues that "In the marketplace of ideas, Democrats should not be afraid to confront their political foes and instead embrace the discourse," and that the opportunity to speak to such a large audience of potential viewers who rarely hear unbiased reports about Democratic policy ideas is "simply too great an opportunity to pass up."
In Politico, meanwhile, Jack Shafter argues that a candidate who is afraid of appearing on Fox News shouldn't be running for President to begin with:
Rather than illustrating growing political polarization or deepening radicalization at the already radical Fox, the Perez disinvitation mostly reasserts the status quo arrangement—that the Dems see little percentage in playing ball with Fox this year or any presidential campaign year. The idea that the New Yorker story could have alerted Perez to some previously hidden right-wing, anti-Democratic Party tendencies at Fox is hilarious. The network's Fox & Friends show has shilled for Trump since 2011, as this Post story by Paul Farhi points out, and Fox has consistently tilted for various Republicans in its commentary programming since Roger Ailes and Rupert Murdoch founded it in 1996. If Fox is guilty of anything, it's guilty of being Fox.

(…)

That Republicans and Democrats seem so easily bruised by the network coverage of presidential debates shows that both expect the forums to produce infomercials that glorify their candidates, not journalistic grillings. Priebus voiced his preference for infomercial coverage in 2013 after the Republicans voted to block CNN and NBC from hosting debates

(…)

As for the Democrats, no matter your view of Fox or the New Yorker's view of Fox, the party's avoidance of the network reveals a shameful political gutlessness, especially considering that Fox intended to assign tame newsers Bret Baier and Chris Wallace to the debate, not feral opinionators Tucker Carlson and Sean Hannity. Being president involves making unpalatable decisions and confronting tough customers on a daily basis. It means learning how to tell voters what they don't want to hear and convince them they should like it. So any politician who can't hold his own against a journalist from the other team should be disqualified from running.
Finally, Evan Siegfried notes that there could be some advantages to a Fox-hosted debate for Democrats:
One common misconception about Fox News is that it's filled with wall-to-wall programming and personalities boosting Trump and his every utterance — a frequent charge of the network's critics. True, some hosts, such as Sean Hannity and Laura Ingraham, support the president and do not hide it. But these are the proprietors of opinion programs, and they are no different from opinion columnists like The Washington Post's Paul Waldman and the New York Times' Charles Blow, or MSNBC's Chris Hayes and Rachel Maddow. On the news side at Fox, several anchors refuse to toe the Trump line and remain devoted to solid reporting of stories and discussion of issues. (Full disclosure: I am an occasional guest on news and opinion shows on Fox News and Fox Business, and I am not compensated for these appearances.)

There is an immediate, highly relevant historical example here: the third and final presidential debate between Donald Trump and Hillary Clinton in October 2016. Fox News's Chris Wallace hosted it, and figures from the left and the right cheered his work. The New Yorker's television critic, Emily Nussbaum, tweeted: "Gotta say, Chris Wallace is a pro. Cool demeanor, asking clear follow-ups," while the New York Times wrote that Wallace "mixed humor with scolding and persistence with patience to guide his charges toward the most substantive encounter of an unusually vicious election."

Lower-profile and lower-stakes coverage follows basic journalistic principles, too. Harris Faulkner earned praise from Slate, a frequent Fox News antagonist, for a segment discussing gun policy that she moderated in 2017 (note: I was one of the participants). Anchors Shepard Smith, Neil Cavuto, Dana Perino, Martha MacCallum, Bret Baier and others have also repeatedly received plaudits for their devotion to presenting the truth. Does the DNC think they have suddenly abandoned those values? (Mayer's piece alleged that a Fox News reporter was told to kill a story about Trump's affair with Stormy Daniels. Even if true, the executives who made the decision are no longer with Fox News.)

Further, since the 2016 election, Democrats have openly discussed their desire to win over Trump voters — many of whom are Fox News viewers. According to Nielsen, the network's viewers are 94 percent white and have a median age of 65: exactly the demographic in which Democrats will need to make headway in states like Pennsylvania, Michigan and Ohio.

These voters aren't a transparently lost cause. Just over four months ago, there was a noticeable change in how white Americans voted. White voters backed Trump by a margin of 21 points in 2016 but but preferred Republicans by just 10 points in 2018, according to the Pew Research Center. At the same time, voters 65 and older also saw a seismic shift that benefited Democrats, as these voters went from favoring Republicans by 16 percentage points in 2014 to preferring them by just two points in 2018. These Americans are clearly persuadable if they hear the right message. They may not leap onto Alexandria Ocasio-Cortez's bandwagon, but the populism of Elizabeth Warren or the pragmatism of John Hickenlooper might appeal to some of them — maybe just enough of them.

Perez and the DNC have shut the door on a golden opportunity to talk directly to an audience of potential voters whom they have said they want to win over — voters who already trust the likely debate moderators from Fox News's stable of qualified anchors. The decision may elicit a smile from Democrats now, but probably not on the morning of Nov. 4, 2020, when they might be asking themselves, as they did last time, if they could have done more.
This isn't the first time that there has been a dispute between the DNC and Fox News regarding hosting a Presidential debate. The Hollywood Reporter noted earlier this week that, Fox News has not hosted a Democratic primary debate in more than 15 years. There was supposed to be a debate aired on the network in 2007 featuring Barack Obama, Hillary Clinton, and the other candidates still in the race, but that event was canceled after the late Roger Ailes cracked what many considered an offensive joke about Obama in a speech, a joke that played on the similarities between Obama's name and Osama bin Laden's. Nine years later Fox News anchor Bret Baier, who along with Chris Wallace and Shephard Smith is seen as coming from the "hard news" side of FNC's coverage rather than the opinion side where hosts like Hannity and Ingraham reside, pitched the idea of a Fox News Channel debate to Congresswoman Debbie Wasserman Schultz, a suggestion that Wasserman Schultz rejected. .Of course, it's worth noting that during the 2016 cycle the DNC had put its thumb on the scale for the Clinton campaign early on, especially with regard to a debate schedule that was far more limited than the Republican schedule and which seemed to be deliberately scheduled for nights when audience numbers were likely to be low.
Of course, Democrats aren't the only party to have disputes with one of the cable news channels regarding debates during the primary season. In 2013, the Republican National Committee initially decided to block both CNN and NBC, including not just MSNBC but also CNBC and NBC News from hosting debates during the 2016 election cycle. At the time, the RNC's disputes were allegedly based on the fact that, at the time, CNN was planning a Hillary Clinton documentary and NBC was planning some sort of Clinton-centered miniseries that would have starred Diane Lane. Ultimately, though, both networks canceled those projects and ended up hosting Republican debates during the 2016 cycle.
The GOP's issues with the two networks didn't end there. Many Republicans and conservatives complained that the CNN debates that featured Republican candidates, which were hosted by the likes of Jake Tapper and Anderson Cooper, were somehow unfair to the candidates and the party. Additionally, many candidates complained about the fact that lower-polling candidates were restricted to so-called "undercard" debates that aired prior to the main stage debate when fewer people would be watching, although that was universal for all of the early GOP debates no matter which network was hosting, including Fox News Channel. The most ire in 2016, though, was reserved for NBC after a late-October 2015 debate on CNBC that many Republicans saw as being unfair in some respect. That debate led the RNC to cancel a debate scheduled for February 2016 that would have aired on NBC and on the NBC-owned Spanish language news network Telemundo. That debate also led to an effort among some of the candidates to attempt to "fix" the debates that ultimately fizzled out when it became clear that there was no consensus about what a "fair" debate should look like.
The DNC's reluctance to have Fox News host a debate is, I suppose, understandable, but I think that both Hull and Shafer have a point when they note that the primary concerns about the idea seem to be based mostly on the content from the opinion side of the network. While it's true that the wall between the opinion side and the "hard news" side on that network can sometimes become blurred, that's arguably also true about CNN and MSNBC where one frequently sees hard news reporters expressing opinions. This is especially true of MSNBC where many of the daytime hosts make no secret of their point of view regarding the President or of specific issues such as gun control and climate change. Generally speaking, though, these hosts aren't the ones that would end up asking questions or moderating a candidate debate. At CNN, the hosts of those events tend to be "hard news" hosts like Jake Tapper, John King, and Wolf Blitzer, and at NBC the hosts end up being people from the NBC News side of the business rather than MSNBC itself. Similarly, the proposal for a Fox News debate would have had candidates being asked questions by the like of Chris Wallace, Bret Baier, and Shep Smith, all three of whom are from the "news" side of the network and who have often aired content that directly contradicts claims being made by opinion-based hosts like Sean Hannity and Laura Ingraham. Given that, those concerns would seem to be much ado about nothing.
At the same time, though, I'm not sure what the benefit is to the candidates or the Democratic Party might be to having a debate on FNC. It's true that the network has higher viewership than either CNN and MSNBC, but that viewership is decidedly right-of-center and it doesn't seem like they'd be all that interested in a debate among Democratic candidates, especially if it wasn't what the DNC seems to fear the most. For both Republicans and Democrats, the purpose of these debates is supposed to be to get their candidates in front of the voters that will be inclined to vote for them, and the reality is that those viewers don't watch Fox News Channel. That being said, though, there would be some value to having candidates from both parties face questions that they might not face in friendlier confines, so on balance, I tend to agree with Seigfried that it would be a good idea to have a Democratic debate on FNC. As Shafer puts it, if a candidate is afraid to face down questions from someone with an opposing point of view then they probably shouldn't be running for President to begin with.