GOP Suspends Debate Partnership With NBC News And Telemundo In Wake Of CNBC Debate
In the wake of Wednesday's debate, the Republican National Committee has suspended its partnership in a planned February debate with NBC News and Spanish language network Telemundo.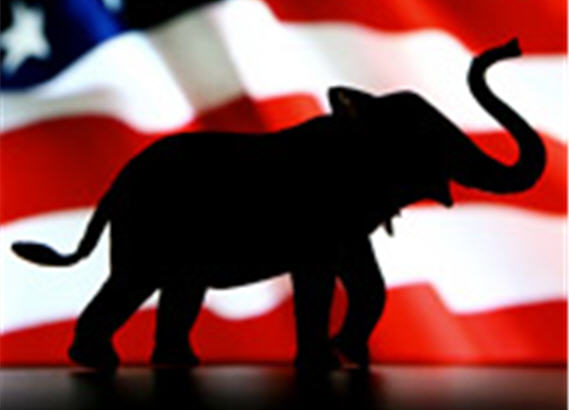 Whatever Republican candidates for President are remaining by then are scheduled to have a debate on February 26th at the University of Houston that was originally supposed to be co-sponsored by National Review and NBC News along with NBC's Spanish-language network Telemundo. That's now in doubt since Republican National Committee Chairman Reince Prieibus has suspended RNC's partnership with NBC in the wake of Wednesday's CNBC debate:
The RNC has suspended plans to partner with NBC News for a February debate, citing a "bad faith" performance by CNBC in Wednesday night's meeting of the candidates.

"The CNBC network is one of your media properties, and its handling of the debate was conducted in bad faith," RNC chairman Reince Priebus wrote in a letter to NBC chairman Andrew Lack on Friday. "We understand that NBC does not exercise full editorial control over CNBC's journalistic approach. However, the network is an arm of your organization, and we need to ensure there is not a repeat performance."

During and after Wednesday night's debate, candidates and GOP officials lashed out at CNBC for the handling of the debate format and their line of questioning.

The February forum — scheduled for Feb. 26, at the University of Houston — was the only Republican primary debate set to be co-hosted by a Hispanic news organization, with National Review as the conservative media partner. Priebus said a debate will still occur on that date, and National Review will still be a part of it, but he did not say whether another Spanish-language media organization will be involved. The relationship between the two organizations is not necessarily dead, and NBC News said in a statement they plan to work with the RNC to resolve their issues.

"This is a disappointing development. However, along with our debate partners at Telemundo, we will work in good faith to resolve this matter with the Republican Party," NBC News said in a statement.

In his letter on Friday, Priebus argued that CNBC assured the committee that the debate would focus on substantive policy issues like jobs and taxes, but he said the network failed on that count. He also said it failed to guarantee relatively equal speaking time for the candidates.

"While debates are meant to include tough questions and contrast candidates' visions and policies for the future of America, CNBC's moderators engaged in a series of 'gotcha' questions, petty and mean-spirited in tone, and designed to embarrass our candidates," Priebus wrote in the letter to NBC. "What took place Wednesday night was not an attempt to give the American people a greater understanding of our candidates' policies and ideas."

(…)

Steve Duprey, a New Hampshire Republican committeeman who chairs the RNC's Debates Committee, said his panel voted unanimously to suspend NBC based on two complaints: unfair time distribution among the candidates and the "snarky and condescending" tone of the moderators' questions.

"No network should be proud of that debate," he said in an interview.

Duprey said Republicans have been frustrated by networks' crowing about how much money they're making off of the debates.

"I think but for the candidates speaking up and the RNC stepping in, CNBC might have tried to make it a three hour debate because they were making money," he said.

He added that the networks have been too plain about their intent to get the candidates to attack each other.

"They're trying to make it like the Ali-Frazier fight," he said. But he also noted that the nearly universal panning of CNBC's performance might be enough of a warning to other networks to keep the questions high-minded.

"I don't think anybody, our candidates, our party or a network wants to have a debate that is so poorly perceived in the public eye than the one that just happened," he said.
In reality, the RNC's decision here was as much a response to the criticism that it has received in the last two days as anything else. From the moment the debate ended, and indeed while it was still going on, many on the right were criticizing Priebus and the RNC for even agreeing to allow CNBC to host a debate to begin with, or for not having a tighter control over how the affair was conducted. That criticism has been most plainly seen in the announcement that representatives of the Presidential campaigns were planning to meet over the weekend to discuss the debate issue, and that the RNC was most explicitly not invited to the proceedings. Some pundits have even called for the entire process to be taken out of the RNC's hands, although when that happened in 2012, it resulted in nearly two dozen debates before anyone had even voted, which pretty much everyone agreed was overkill. Whatever the solution, though, it was clear by this morning that the RNC had something of a revolt on its hands, so it's not entirely surprising that it would take a move like this, especially against a media entity like NBC News which doesn't really have the best reputation among conservatives to begin with.
One problem that this decision presents for the RNC, of course, is that it cuts one of the nation's most watched Spanish language news networks out of the debate process, at least for the moment. In theory, the party could chose to the partner with another network such as ABC, which frequently works with Telemundo competitor Univision, or with Fox News, which has its own Spanish language news source in Fox News Latino, although at present that organization only has a online presence and doesn't have nearly the audience reach of either Telemundo or Univision. The other alternative, of course, is that the RNC and NBC News end up resolving the issues between them, which is certainly possible given the amount of time between now and the date of the scheduled debate. Whatever the resolution, though, it seems as though Republicans risk alienating Latino voters yet again if they don't find some replacement or otherwise resolve their dispute.
At the very least, though, this announcement from the RNC is likely to play very well with the Republican base. As I've noted, the reputation of NBC News among Republicans is at times roughly comparable to the reputation of Fox News Channel among Democrats, and some on the right objected to the very idea of co-sponsoring a debate with that news organization even before Wednesday. In the wake of Wednesday's debate debacle, though, it would have been next to impossible for the RNC to continue forward with the February 26th debate as planned without at least addressing the issues raised by the debate that was aired on NBC News's sister network. How it all gets resolved is something only time will tell.
Update: It's worth noting that a party canceling a debate over perceived ideological bias is not unprecedented. In 2007, the Democratic National Committee did just that with respect to a long-scheduled debate that was set to air on Fox News Channel.