Don't Throw Me in that Briar Patch!
Trump and company have a cartoonish view of immigration policy.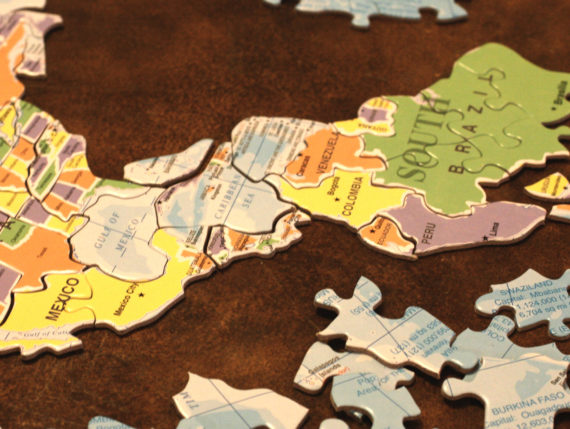 As James Joyner noted, Trump and his homeland security brain trust are floating the idea of shipping asylees to locations that have designated themselves as "sanctuary cities." This is ridiculous for a variety of reasons, some of which were already covered in James' post and the subsequent conversation in the comment section. But I want to expand on two points. The first is that this particular discussion highlights two very different views of immigrants, especially asylum-seekers from the south. The second is the utter absurdity of the threat to dump immigrants in self-identified sanctuary cities.
First, the threat itself contains a key assumption the drives the Trumpian/Millerite view on immigration (especially those from non-Norway locations), which is that the migrants from the south are all criminals, if not "animals," and are only coming here to make life in the United States worse. If one pays attention to certain media outlets (or to some comenters on this site), one is certain to be told that the folks coming to the US are coming solely to leech off this great nation and/or to bring rape and drugs.
The contrasting view is that these are all human beings behaving in clear desperation seeking primarily to better their lives (and, especially, the lives of their families and children). The entire notion behind sanctuary cities is recognition of the basic humanity of these migrants, as well as seeking not to complicate local law enforcement'a job by a) turning them into enforcers of federal law, which is not their job, and b) trying to make sure that undocumented immigrants both would seek help if needed, as well as provide testimony to local law enforcement.
One vision sees nothing but threat; the other recognized fundamental humanity. I would note that recognizing fundamental humanity does not preclude having real policies about who enters, who doesn't, as well who gets to stay and for how long. But the threat paradigm can only lead to cruelty.
Note this definition of sanctuary city from WaPo's Philip Bump:
A "sanctuary city" isn't a place where immigrants living in the country illegally have carte blanche to do what they wish. Instead, they are generally jurisdictions where public officials are limited in their ability to inform immigration authorities about people who are in the country illegally. The intent is to encourage immigrants to work with authorities without fear of deportation in situations where that assistance is important, such as criminal investigations.


Source: Trump thinks sending migrants to immigrant-heavy, immigrant-friendly cities is a punishment
Second, from the moment I heard Trump's threat to send busloads of immigrants to sanctuary cities, to ostensibly show those cities "what for," I guess, I had the story of Br'er Rabbit and Br'er Fox pop in my head: "don't throw me in that briar patch!"
This is true both from the potential migrant being thrown, but to the briar patches themselves. To wit, Mayor Jenny A. Durkan of Seattle writing in WaPo:
Here's a message to President Trump: Seattle is not afraid of immigrants and refugees. In fact, we have always welcomed people who have faced tremendous hardships around the world. Immigrants and refugees are part of Seattle's heritage, and they will continue to make us the city of the future.

[…]

In Seattle, we know that our immigrant and refugee communities make our city a stronger, more vibrant place. Our immigrant neighbors make up more than 18 percent of our population, and 21 percent of our population speaks a language other than English at home. They create businesses and jobs. They create art and culture. They help teach our kids, serve in law enforcement and the military, and lead our places of faith.

Source: Seattle isn't afraid of immigrants, Mr. Trump
Or, the mayors of Philadelphia, Chicago, and Cambridge:
"The city would be prepared to welcome these immigrants just as we have embraced our immigrant communities for decades," Philadelphia Mayor Jim Kenney told The Daily Beast in a statement. "This White House plan demonstrates the utter contempt that the Trump administration has for basic human dignity and the core values on which this nation was founded."

"As a welcoming city, we would welcome these migrants with open arms, just as we welcomed Syrian refugees, just as we welcomed Puerto Ricans displaced by Hurricane Maria and just as we welcome Rohingya refugees fleeing genocide in Myanmar," said Chicago Mayor Rahm Emanuel in a statement.

"I am proud that Cambridge is a sanctuary city," Mayor Marc McGovern of Cambridge, Massachusetts, told The Daily Beast. "Trump is a schoolyard bully who tries to intimidate and threaten people. I'm not intimidated and if asylum seekers find their way to Cambridge, we'll welcome them."

Source: The Daily Beast: Trump Wants to Bus Migrants to Sanctuary Cities. The Mayors There Are Fine With It.
Beyond what the mayors of these cities may think, the real issue is: will such a policy incentivize more migrantion? Yes, it will. Back to the Bump piece, check out where the immigrants are:
Looking at 34 sanctuary cities identified by the anti-immigration Center for Immigration Studies, nearly two-thirds had a higher density of immigrants than the United States on the whole, by an average of six percentage points. While just under half the cities had a more densely Hispanic population than the country on the whole, cities with higher Hispanic density were often much higher. The 34 cities were, on average, six points more densely Hispanic than the country on the whole.
If you were an asylum-seeker, where would you want to go?