Edward Snowden Leaves Hong Kong For Russia And Parts Unknown
Despite an extradition request from the United States, Edward Snowden left Hong Kong overnight on a flight to Moscow and parts unknown.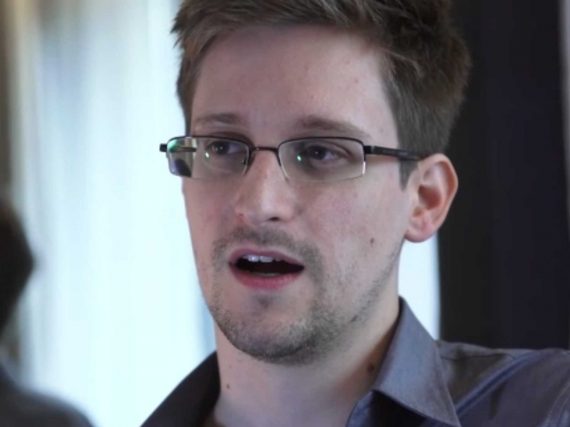 While most of the United States was asleep, Edward Snowden, the NSA contractor who leaked information of the agency's surveillance programs, left Hong Kong even as formal criminal charges are pending against him in the United States:
HONG KONG — The Hong Kong government announced on Sunday afternoon that it had allowed the departure from its territory of Edward J. Snowden, the former National Security Agency contractor who has acknowledged disclosing classified documents about United States government surveillance of Internet and telephone communications around the world.

The government statement said that Hong Kong had informed the United States of Mr. Snowden's departure.

A Moscow-based reservations agent at Aeroflot, Russia's national airline, said that Mr. Snowden was aboard flight SU213 to Moscow, with a scheduled arrival there a little after 5 p.m. Moscow time. The reservations agent said that Mr. Snowden was traveling on a one-way ticket to Moscow.

Mr. Snowden's final destination was unclear, but there were signs that it might be beyond Moscow. The Russian foreign ministry said that Mr. Snowden appeared to be making a connection in Moscow to another destination, but did not say where.

Russia's Interfax news service, citing a "person familiar with the situation," reported that Mr. Snowden would remain in transit at an airport in Moscow for "several hours" pending an onward flight to Cuba, and would therefore not formally cross the Russian border or be subject to detention. Someone close to Mr. Snowden later told Interfax that he planned to continue on to Caracas, Venezuela.

"He chose such a complex route in the hope that he will not be detained and he will be able to reach his final destination — Venezuela — unhindered," the person said.

WikiLeaks, the organization that released extensive classified American diplomatic communications three years ago, said in a statement on its Twitter feed that it had "assisted Mr. Snowden's political asylum in a democratic country, travel papers" and safe exit from Hong Kong, and said in a follow-up Twitter posting that, "Mr. Snowden is currently over Russian airspace accompanied by WikiLeaks legal advisers."

The Aeroflot agent said that Mr. Snowden is traveling with one other person, with the surname Harrison, but the agent declined to release the other traveler's first name, saying that she did not have the authorization to do so. The closest adviser to Julian Assange, who orchestrated the release of the Wikileaks diplomatic cables three years ago, is named Sarah Harrison, prompting speculation that she was the Harrison on the flight with Mr. Snowden.

His departure from Hong Kong was a setback for the United States, which had been pressing Hong Kong to surrender him to American law enforcement officials. The Hong Kong government said on Sunday, in its first detailed statement about Mr. Snowden, that the United States had made a legal request for the issue of a provisional warrant of arrest against Mr. Snowden, but that the Hong Kong government had concluded that the request "did not fully comply with the legal requirements under Hong Kong law."

The statement said that Hong Kong had requested more information from the United States but had not received it. Because the government "has yet to have sufficient information to process the request for provisional warrant of arrest, there is no legal basis to restrict Mr. Snowden from leaving Hong Kong," the statement said.
Other media outlets are being far less precise about Snowden's possible destination after he arrives in Moscow (if the flight is on schedule, he will land shortly after 9:00am ET), but a route that passes through Cuba that ends in Venezuela or, possibly Ecuador, would certainly make sense if its Snowden's intention to find refuge in a country that either lacks an Extradition Treaty with the United States or would be unlikely to comply with a request to turn him over to U.S. authorities. As it turns out, the  United States does have an Extradition Treaty withVenezuela  and even one with Cuba assuming the one entered into in 1926 is still considered to be in effect, but given the current state of relations between the U.S. and those nations it seems rather unlikely that authorities in Havana and Caracas are going to be at all willing to comply with an extradition request. There is no extradition treaty with Russia, though, and one gets the impression that it would be very difficult for the U.S. to get the Russians to turn Snowden over during the brief time he is apparently scheduled to be in Moscow. This seems to be especially true given that it's unlikely that Snowden's passage through Russia would not be happening without the knowledge and approval of that nation's leadership.
All of this comes just two days after news was made public that Snowden  had been formally charged in Federal Court with violations of the Espionage Act and other crimes arising out of his admitted leaking of classified documents from the National Security Agency regarding its data mining and other surveillance programs. Just yesterday, it was reported that the United States had formally requested authorities in Hong Kong to take Snowden into custody based on these charges in anticipation of his extradition to the United States. As noted in the article above, though, Hong Kong said in the statement it released today that the request from the United States was lacking in sufficiency in some way or another, although the statement did not say specifically what that defect is. Indeed, that's exactly what this press release from the government says:
The HKSAR Government today (June 23) issued the following statement on Mr Edward Snowden:

Mr Edward Snowden left Hong Kong today (June 23) on his own accord for a third country through a lawful and normal channel.

The US Government earlier on made a request to the HKSAR Government for the issue of a provisional warrant of arrest against Mr Snowden. Since the documents provided by the US Government did not fully comply with the legal requirements under Hong Kong law, the HKSAR Government has requested the US Government to provide additional information so that the Department of Justice could consider whether the US Government's request can meet the relevant legal conditions. As the HKSAR Government has yet to have sufficient information to process the request for provisional warrant of arrest, there is no legal basis to restrict Mr Snowden from leaving Hong Kong.

The HKSAR Government has already informed the US Government of Mr Snowden's departure.

Meanwhile, the HKSAR Government has formally written to the US Government requesting clarification on earlier reports about the hacking of computer systems in Hong Kong by US government agencies. The HKSAR Government will continue to follow up on the matter so as to protect the legal rights of the people of Hong Kong.
There have already been statements this morning about what this means for the relationship between the U.S. and Hong Kong, but in some sense it's academic. Snowden is gone, and Hong Kong likely would not have acted the way it did without some authorization from the Chinese, who do not have an Extradition Treaty with the U.S.
The role that Wikileaks is playing in all of this became apparent when the organization released this statement:
Mr Edward Snowden, the American whistleblower who exposed evidence of a global surveillance regime conducted by US and UK intelligence agencies, has left Hong Kong legally. He is bound for a democratic nation via a safe route for the purposes of asylum, and is being escorted by diplomats and legal advisors from WikiLeaks.

Mr Snowden requested that WikiLeaks use its legal expertise and experience to secure his safety. Once Mr Snowden arrives at his final destination his request will be formally processed.

Former Spanish Judge Mr Baltasar Garzon, legal director of Wikileaks and lawyer for Julian Assange has made the following statement:

"The WikiLeaks legal team and I are interested in preserving Mr Snowden's rights and protecting him as a person. What is being done to Mr Snowden and to Mr Julian Assange – for making or facilitating disclosures in the public interest – is an assault against the people".
So, it appears for now at least that Edward Snowden may be slipping out of the grasp of American law enforcement.  As for Snowden himself, I do have to say that he's not exactly helping his public relations cause by seeking protection from nations like China, Russia, Cuba, and Venezuela. Unlike many, I don't condemn his as a traitor and I think there's at least some merit to the argument that he has made public things that the American people had a right to know about. At the same time, though, he clearly broke the law and ought to stand trial for his actions. Whether he ever will one day, though, is another question.