Report: Edward Snowden Charged With Espionage And Other Charges
Not surprisingly, Edward Snowden has been formally charged in connection with the leak of classified NSA documents.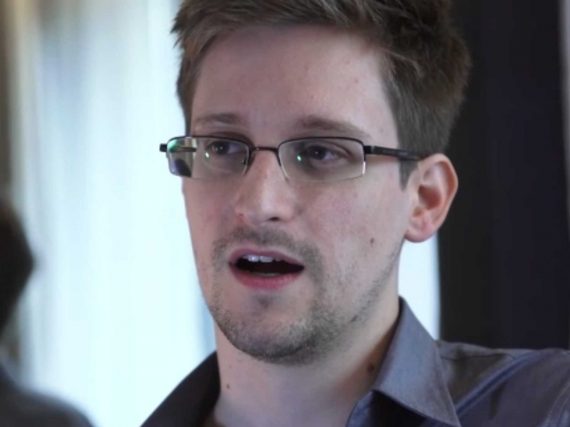 The Washington Post is reporting that NSA leaker Edward Snowden has been charged in what remains a sealed Federal Criminal Complaint with a number of charges including espionage:
Federal prosecutors have filed a sealed criminal complaint against Edward Snowden, the former National Security Agency contractor who leaked a trove of documents about top-secret surveillance programs, and the United States has asked Hong Kong to detain him on a provisional arrest warrant, according to U.S. officials.

Snowden was charged with espionage, theft and conversion of government property, the officials said.

The complaint was filed in the Eastern District of Virginia, a jurisdiction where Snowden's former employer, Booz Allen Hamilton, is headquartered and a district with a long track record of prosecuting cases with national security implications.

A Justice Department spokeswoman declined to comment.

Snowden flew to Hong Kong last month after leaving his job at an NSA facility in Hawaii with a collection of highly classified documents that he acquired while working at the agency as a systems analyst.

The documents, some of which have been published in The Washington Post and Britain's Guardian newspaper, detailed some of the most -secret surveillance operations undertaken by the United States and the United Kingdom, as well as classified legal memos and court orders underpinning the programs in the United States.
Sealed indictments are not unusual in Federal Court, especially in situations where the Defendant is not in custody and/or currently not within the jurisdiction of the United States. Most likely, Federal authorities are trying to determine exactly where Snowden is right now so that they can determine how to handle what would seem to be an inevitable extradition request. The speculation seems to be that he remains in Hong Kong but in hiding, but that's not entirely clear.
Also relevant to the issue of Snowden's whereabouts is a report today that a citizen of Iceland with links of some kind to Wikileaks has reportedly arranged for a private jet that would depart Hong Kong and fly Snowden to Iceland, a nation that he has spoken of before as a possible destination for asylum. How Iceland would handle such an asylum case in light of the charges against them and the likely extradition request from the United States should Snowden end up there is unclear. Iceland does have very broad political asylum laws, but the nation is also a close ally  of the United States and a member of NATO. Trying to balance an extradition request with a political asylum request will no doubt cause some consternation among Iceland's leaders. Additionally, according to some early legal analysis, charging Snowden with violations of the Espionage Act opens the door to not only political asylum in Iceland, but also possible grounds for the Chinese and the leadership of Hong Kong to deny an extradition request on the ground that he's charged with a "political crime." Not being well versed enough in the relevant treaties or foreign statutes, I'm not going to comment on those areas but it's entirely possible that we are at the start of an extradition stand-off not unlike the one between Julian Assange and Sweden and the United Kingdom, which currently has Assange taking refuge in the Ecuadorean Embassy in London.
None of this is a surprise, of course. Snowden obviously broke the law when he took documents from the NSA and gave them to The Guardian and The Washington Post, so it was only a matter of time before he was charged with something. The fact that he left the country before the story became public shows quite clearly that he knew criminal charges would follow once his actions became public. Now, the question turns to how long it will be before he's back in the United States and place on trial.
Update: Here's part of the Criminal Complaint, the supporting affidavit has not yet been released. Note that the reference to 18 USC 793(d) points to a provision of the Espionage Act: