Even After Paris, A Syrian No-Fly Zone Is A Foolish Idea
In the wake of the attacks in Paris, there's a strong impulse to do "something," but that doesn't mean we should do something utterly foolish. And a no-fly zone would be utterly foolish.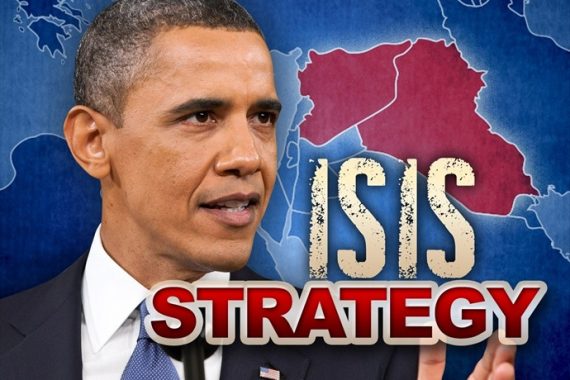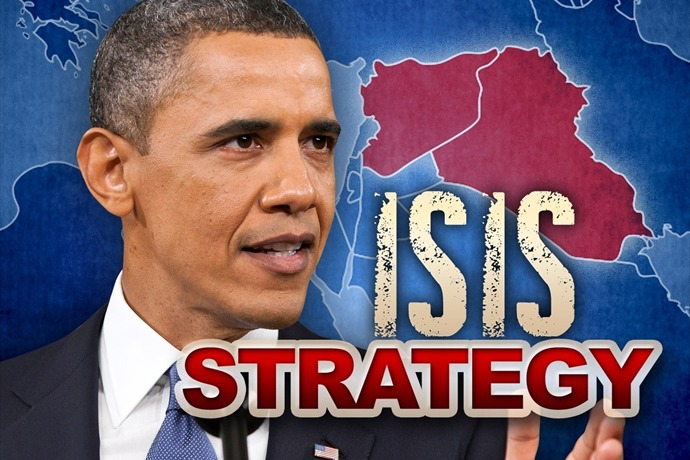 As evidenced by Tuesday night's Republican Presidential debate, as well as previous comments made on the campaign trail, several Republican candidates for President have endorsed the idea of a no-fly zone even as Russia continues to fly its own bombing missions over Syria. Yesterday, for example, Lindsey Graham repeated his endorsement of the idea in an appearance on a local radio station in New Hampshire, going so far as to suggest that American pilots should shoot down Russian jets that violate the no fly zone. Graham isn't alone in his enthusiasm for a no-fly zone, though. He's joined in that position by candidates such as Marco Rubio, Chris Christie, Ben Carson, Carly Fiorina, Jeb Bush, and John Kasich. Support for the idea of a no-fly zone is not limited to the Republican Party, though, as former Secretary of State Hillary Clinton has said that she supports a Syrian no-fly zone in yet another split on policy from her former boss.
In reality, as Daniel Larison argues, support for a no-fly zone at this point should be something that disqualifies someone from being President because of the incredibly bad judgment it displays:
Syria hawks are prepared to risk conflict with Russia to defend proxies in a civil war in which the U.S. has nothing at stake. Even by the usual standards of interventionist hubris, this is remarkably dangerous for the U.S. It is also completely unnecessary. It was already a mistake to back any side in the Syrian civil war, and it would compound the error to risk a major war to come to their defense. Indeed, the whole point of supplying proxies with weapons rather than intervening directly is to limit the risks and costs for the U.S., but hawks in Washington are easy eager to find a way to increase both.

Graham complains that it isn't right "to entice people to come to a fight, train and equip them, side with them on their cause, and sit back and watch them being slaughtered." I agree that it isn't right to do that, but then the responsibility for that error lies with the people such as Graham that urged the U.S. to do the enticing and taking sides.
Cato's Ted Galen Carpenter makes a similar argument:
Even under normal circumstances, imposing a no-fly zone in Syria would be a spectacularly bad idea. Such measures were a prelude of America's disastrous, full-scale military intervention in Iraq, and a similar danger of escalation exists in this case. Moreover, the move would strengthen the position of the ideologically murky amalgam that opposes Assad. The reality is that even the non-ISIS rebel groups exhibit a disturbing level of radical Islamic influence. Indeed, the largest and strongest anti-Assad faction appears to be al Nusra, al Qaeda's affiliate in Syria. It is mystifying why American hawks would want to empower such forces.

But special circumstances in Syria make the no-fly proposal even more dangerous than normal. Russia has intervened in that country and is flying numerous combat missions against rebel units. Establishing a no-fly zone over Moscow's objections would be extremely provocative. Yet neither Clinton nor the GOP hawks gave any hint that creating the zone should be contingent on Russia's consent. Indeed, there was an undertone in the debate comments by Rubio and Fiorina that imposing the zone would be an effective way to humiliate Vladimir Putin and make it clear that Russia would not be able to exercise influence in the Middle East.
And General John Allen, former Commander of U.S. Central Command and until recently the American envoy to the Anti-ISIS coalition, made similar points in a recent CNN interview:
On the topic of Syria, Allen threw cold water on the idea of a no-fly zone, despite several presidential candidates advocating for the move.

Allen said the United States has examined establishing a no-fly zone over the conflict-torn nation, but said "now is not the time to seriously consider it" if conditions aren't suitable.

While he didn't specify the exact nature of the unsuitable conditions and whether they applied at this point, he gave no indication that the United States thought it made sense to proceed with a no-fly zone in the immediate future.

"It's not just a no-fly zone in a place or … whether it's in the air or on the ground. It's also a matter of timing as well," Allen said.

"The intricacies and the complexities and the cost, frankly, in terms of resources, additional resources, of a no-fly zone or a safe zone are not insignificant," Allen said. "And the question then becomes: What do we want to accomplish with them? And if the conditions are not suitable right now for what we want might want to accomplish, then now is not the time to seriously consider it."
The idea of a no-fly zone in Syria, which was always tied into the idea of supporting in some way or another some mythical band of "moderate" Syrian rebels has never really made sense. Primarily, this is because the idea that there ever really have been a segment of the rebelling against the Assad regime that was "moderate," reliable, and capable of being a real military force doesn't seem to square with reality. We have learned, for example, that the arms supplied to these "moderates" ended up in the hands of radical groups, a practice that continues to this day.  It was also reported last year that one faction of this "moderate" coalition sold American journalist Steven Sotloff, to ISIS at some point after he was captured. Sotloff was eventually beheaded in one of the infamous propaganda videos that ISIS released last year. More importantly, there were experts saying that the plan to arm these rebels could not work from the beginning. Their warnings now seem prophetic given the fact that the train and equip program, which has largely been abandoned, was  a demonstrable failure, especially since we learned that no more than sixty, and perhaps as few as five, actual fighters have been successfully trained by the American-sponsored program. Given that the rebels weren't reliable, the idea of a no-fly zone, with the risks it would have attended, was simply untenable.
If the no-fly zone never made sense in the beginning of the Syrian conflict, it certainly doesn't make any sense now. For one thing, such a zone would do nothing to combat ISIS since ISIS has no air power to speak of at all. Instead, the effort would have been directed toward Syrian forces fighting rebel groups, a move that would have highlighted the incoherent nature of American policy in Syria which purports to be seeking both to combat ISIS and bring about the downfall of the Assad regime, with all the chaos that would result from that, chaos that would likely benefit ISIS the most. Now, though, the skies over Syria would include Russian jets engaged in their own campaign against anti-Assad rebels. A no-fly zone would mean having to deal with those Russian jets, and would lead to an inevitable showdown with the Russians that seems entirely unnecessary under the circumstances. The suggestion from someone like Senator Graham, who really ought to know better notwithstanding the fact that he is a hawk or long standing, that American jets should consider shooting at, and presumably shooting down Russian jets over Syria is utterly insane and would lead to consequences that are completely unnecessary and would completely be the fault of the American President who implemented it. For that reason, Larison and Carpenter are right. No candidate who endorses the idea of a no-fly zone in Syria under present circumstances should be considered a serious candidate for President. Unfortunately, it seems likely that whomever win the nomination will be someone who has endorsed this idea.
In the wake of the weekend's event in Paris, there are strong impulses from all sides, and from many countries, to "do something" about the situation in Syria in general and the ISIS threat specifically. Even accepting the idea that something must be done about ISIS now that it's become clear that they have the means to carry out a Mumbai-style attack in a major Western city, though, does not mean that we should not carefully consider our options before moving forward. In this case, there isn't any rational argument in favor of a no-fly zone over Syria, and plenty of arguments against it.