Frum on What Palin Should Say
Palin is missing an opportunity in the way she is dealing with the whole target graphic situation.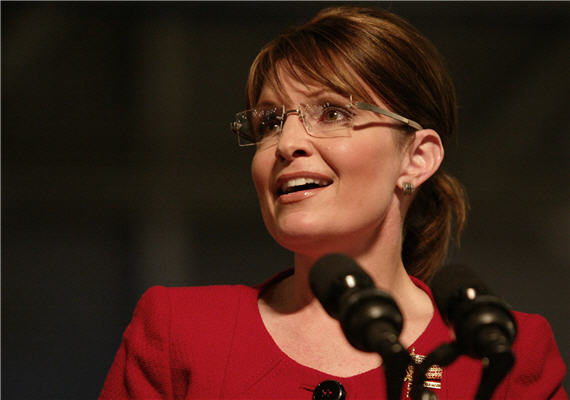 David Frum suggests: What Palin Needed to Say After Giffords' Shooting.
I think he makes some excellent points. Palin actually has a political opportunity here to look presidential, and instead is engaging her usual defensiveness.
As such, Frum is right to note:
Palin failed to appreciate the question being posed to her. That question was not: "Are you culpable for the shooting?" The question was: "Having put this unfortunate image on the record, can you respond to the shooting in a way that demonstrates your larger humanity? And possibly also your potential to serve as leader of the entire nation?"
While I agree that it is unfair to assign any culpability to Palin for her target graphic, one would think that there are more productive ways for her and her camp to deal with this situation (and the "surveyor's symbol" rationalization isn't it nor is offering platitudes on Glenn Beck's radio show).
This was a situation where Palin could have actually made a positive impression with people who do not like her, and yet she has not taken the opportunity. And I do not mean this is terms of simple political opportunism, but in terms of the simple fact that sometimes one is presented with a challenge to which one has a chance to rise.