GOP Senators Facing Health Care Blowback At Home
Senate Republicans are back home and hearing from their constituents on health care reform. It's not going well for them.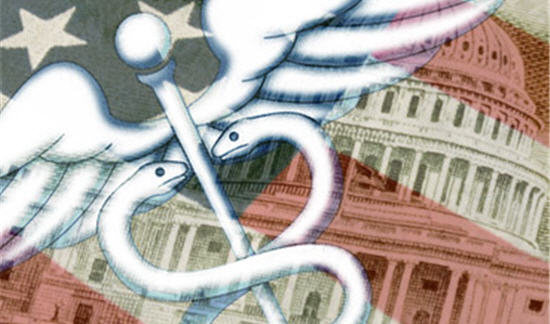 The Senate left town on Friday with the issue of health care reform hanging in the balance. Rather than take a vote on the Better Care Reconciliation Act, the Senate's version of the GOP plan to 'repeal and replace' the Affordable Care Act, the Senate leadership was forced to pull the bill due to a devastating CBO score, polling showing massive public opposition to the Senate bill, and defections among as many as a dozen Republican Senators consisting of both conservatives and moderates. Senate leadership canceled plans to hold a vote on the bill last week. The divisions among the GOP Caucus proved to be so unbridgeable, in fact, that leadership was unable to adhere to its plan to come up with revisions to the bill before leaving town so that the revised bill could be submitted to the Congressional Budget Office for scoring during the recess. Instead, Senate Republicans headed out of town for a week-long recess, but that doesn't mean they're eager to hear from their constituents:
ALDERSON, W.Va. — In normal times, the Fourth of July parade is a fat pitch down the middle for the grinning politician. For instance, here was Senator Joe Manchin III, a Democrat facing re-election next year in a state that President Trump won by 42 points, waving unheckled among the firefighters, beauty queens and county commissioners who streamed up Maple Avenue.

Political disputes have never impinged on the festivities here, said Karen Lobban, 70, who has been involved with Alderson's parade in one way or another for all of its 56 years.

But, she added, "Things are different now."

Mr. Manchin's Republican colleague in West Virginia, Senator Shelley Moore Capito, was not here on Tuesday as she had been two years earlier. She released a YouTube message but had no public events for the day. The Republican senator next door in Ohio, Rob Portman, had none either. Nor did the two Republican senators in Iowa. The parades in Colorado proceeded without Senator Cory Gardner.

It is a tough summer for Senate Republicans, who are trying to combine a long-promised repeal of the Affordable Care Act with a replacement that has, in legislation drafted so far, been as popular as sunburn. Protesters have held sit-ins at Senate offices, phone lines have been jammed and editorial writers have blasted their states' congressional delegations. Planes have even flown admonitory, if occasionally poorly conceived, banners over state capitals.

Republican senators have had to decide whether public appearances would be fruitful or the crowds hostile. Many lawmakers seem to have given up on town hall-style meetings and parades. Others are still braving them, knowing they may get an earful on the health care bills.

"Never before, in the 15 times that I've marched in this parade, have I had people so focused on a single issue," Senator Susan Collins of Maine, who rejected the latest version of the bill, said in an interview shortly after walking the parade route in Eastport, Me. "I think it's because health care is so personal."

On Tuesday, Ms. Collins and the few other Republican senators who ventured out — most of them opponents of the current bill, and most in rather remote locales — were largely rewarded with encouragement to keep fighting.

This may be promising for other senators who are not planning to stay in all week. Ms. Capito and Mr. Portman, for example, have public events set for the coming days. The delay in voting on the Senate bill, which Ms. Capito strongly rebuffed, has taken some of the heat off, though activists in West Virginia said signs had been readied for Tuesday's parades just in case.

Other Republicans will soon be out and about, and some already have been. Senator Bill Cassidy of Louisiana was met with chants of "Vote no!" in a Baton Rouge church on Friday as he discussed the state's recovery from the 2016 floods. Senator Jerry Moran of Kansas will hold three town hall-style meetings this week in the western part of the state, and Senator Charles E. Grassley of Iowa has scheduled nine as part of his annual tour of the state's 99 counties. Senator Patrick J. Toomey of Pennsylvania is holding a televised meeting on Wednesday, albeit with an invitation-only audience.

While the receptions they receive may vary, judging by those in the streets on Tuesday, the primary subject will not.

"Health care! Health care! Health care!" Hilary Georgia, a part-time resident of Eastport, cried as Ms. Collins passed the spectators in camp chairs unfolded before neat wooden houses.
Both The Washington Post and The Hill have similar reports and, while there are still several days left in the Senate recess it seems as though most of the Republican members of the Senate are going to avoid putting themselves in situations where they're likely to get significant blowback from the general public before they return to Washington. This is hardly surprising, of course. We've already seen evidence of the public discontent over health care reform in the town halls that many members of the House of Representatives faced while the American Health Care Act was pending in that body, and it's likely that Senators would likely face the same kind of response now that there's a reform bill that appears to be just as bad as the AHCA, if not worse, when it comes to the impact that it would have on the ability of Americans to be able to afford health care, especially when it comes to the poor and people with pre-existing conditions.
Despite the fact that they may try to avoid the public this week, though, it's clear that Republicans in the Senate see the political writing on the wall. The American public as a whole doesn't like what they're proposing to do to health care and they're taking a big political risk if they support it. As Chris Cillizza noted, this doesn't bode well for the viability of either the Senate bill or the GOP effort to 'repeal and replace' the Affordable Care Act. As I've said before, Mitch McConnell can only afford to lose two Senators and still get the BCRA passed in the Senate under reconciliation rules that allow him to bypass the normal sixty-vote cloture requirement. The vote last week was canceled because it was clear that there were far more than two Republican Senators opposed to it,  possibly as many as a dozen. The contact that these Senators are likely to have with their constituents between now and the time they return to Washington is only likely to solidify the opposition of those Senators already inclined to oppose the bill, and may even cause some Senators on the sidelines to jump to the "no" side.
It's possible I'm wrong about this, of course. Perhaps Mitch McConnell and the Senate GOP leadership will find a way to navigate through this mess and end up with a bill that can make it through the Senate. As things stand right now, though, that seems quite unlikely, and it becomes less and less likely every day that Senators are away from Washington and back in their home states where they can see for themselves how the public is reacting to this plan. This, of course, is why McConnell wanted to get a vote last week before the Senate headed out of town on its July 4th recess. He knew that the plan was unpopular and that sending his Senators back home would likely mean they'd be leaned on quite heavily to oppose the bill. When he failed to get that vote, he essentially conceded the advantages that a successful vote prior to the recess would have given him. Now, he'll have to deal with both the reception that the Senators got back home and likely will be additional bad polling on the Senate bill likely to come out over the next week or so. The odds that he'll be able to keep his caucus together under these conditions seem to me to be fairly low. At this point, though, he's likely hoping to get something done before the Senate recess that begins at the end of the month, during which Senators will be back home for a month and will come back to town in September having to deal with issues other than health care, such as the budget for the Fiscal Year that begins October 1st. If the Senate hasn't voted by the time it goes away for August, it's unlikely they'll be able to get any health care reform package passed this year, and the Affordable Care Act will remain in effect.