Heading Into Border Wall Showdown, Trump And The GOP Are Losing The Battle
As Washington heads into the final days of a budget shutdown, Republicans find themselves on the losing end of a public relations battle.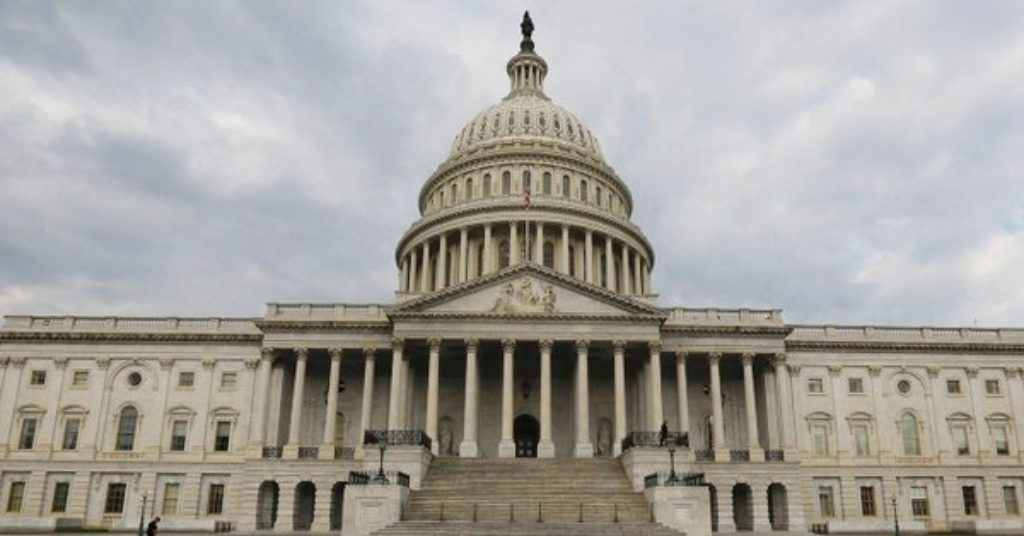 With the government headed for another potential shutdown over President Trump's border wall, FiveThirtyEight takes a look at the polls and finds that Americans don't want to see a shutdown over a border wall:
It's that time of year again. Snow is falling, sleigh bells are ringing and Congress still hasn't figured out how to fund important parts of the government. In a televised meeting with Democratic leaders at the White House on Tuesday, President Trump said he would be "proud to shut down the government for border security" if Democrats wouldn't vote to spend $5 billion to build a wall along the U.S.-Mexico border. But that may not be a very popular stance.

According to an NPR/PBS NewsHour/Marist poll, 57 percent of Americans think Trump should "compromise on the border wall to prevent gridlock," while only 36 percent think he shouldn't compromise even if that means a government shutdown.

And that reflects a larger trend — in CBS News polls that have been conducted since July 2016, Trump's border wall proposal has generally been unpopular, except among Republicans:

For Republican and Democratic congressional leaders, the public relations game around government shutdowns is usually focused on trying to pin blame on the other side. After the government closed for 16 days in 2013, a Washington Post-ABC News poll found that more Americans placed responsibility for the impasse on Republicans than on President Obama. And nearly 3 in 5 Republicans said they disapproved of how their party handled the shutdown negotiations.

This time around, the prospect of a shutdown seems to have spooked some congressional Republicans. Senate Majority Leader Mitch McConnell has said that he hopes a partial shutdown can be avoided. And Democratic leader Nancy Pelosi, who is expected to be the speaker of the House in the next Congress, reportedly described Trump's publicly expressed willingness to shut down the government as a political accomplishment.

But Democrats probably shouldn't celebrate. Even though Americans mostly blamed Republicans in the aftermath of the 2013 shutdown, Obama arguably didn't escape unscathed: His favorable rating dipped below his unfavorable rating for the first time in his presidency. Government shutdowns can have serious political fallout in the short run for everyone involved.

Holding up budget negotiations over a border wall may seem like a good way for Trump to maintain support from his core followers, but mixing a policy that appeals primarily to his base with a government shutdown could backfire, especially if Trump is ultimately unable to secure funding for the wall. In the new NPR/PBS News/Marist poll, 30 percent of respondents who identified themselves as Trump supporters said they thought he should compromise on the wall. And a CBS News poll from November found that 28 percent of those who favored Trump's border wall did not believe that it was worth risking a partial government shutdown over.

There will likely be pressure on Trump from both the public and from his own party to avoid shutting down the government. If a government shutdown interrupts the holidays this year, while the political fallout might be a wash in the long run, there could be more lasting consequences for things like economic growth, scientific research and veterans benefits that might leave some people more dissatisfied and angry with government.
These polls are largely consistent with what we've seen in the past on both the general issue of government shutdowns and the specific issue of the President's border wall. In the first case, polling has consistently shown that the public does not support government shutdowns for any reason and tend to blame the party causing the shutdown even in cases where the shutdown is arguably over an issue where the public might support the side that's causing the shutdown. In the summer of 2011, for example, when some Republicans were threatening to shut the government down over raising the debt ceiling, an issue where voters generally seemed to be on their side, the polling showed that the public was against a shutdown. When Republicans actually did shut the government down two years later in an obviously doomed effort to "defund" the Affordable Care Act, the polling went decidedly against them to the point where they hit historic lows by the time the sixteen-day shutdown was over. In the latter case, the only reason that the shut down didn't hurt Republicans electorally is that it was followed soon after by the disastrous rollout of the PPACA and because the midterms were more than a year away. In this instance, the polls suggest that Republicans are likely to take a hit if Congress and the President are unable to reach an agreement to avoid a shutdown.
As things stand, there isn't exactly a lot of time for Washington to act to avoid a shutdown. The current Continuing Resolution, which essentially punted the outstanding issues to December 21st due to the fact that Congressional activity was interrupted during the first week of December for the funeral of former President George H.W. Bush, runs out at the end of this week. While budget negotiators have apparently continued to work behind the scenes, the House of Representatives isn't even scheduled to be back in town for votes until Wednesday, leaving very little time to actually get anything done before time runs out on Friday. Additionally, it's unclear just how many Members of Congress are going to be willing to show up later this week to vote on any measure that may come before Congress. This is especially true for Members who have retired or who were defeated in their bids for re-election.  Since Republicans in the House make up the largest part of that group, this arguably increases the bargaining power of Democrats heading into the showdown that will inevitably occur over the coming days. Finally, the President is scheduled to leave Washington for Florida for a sixteen-day holiday vacation at the end of the week and there's no indication those plans would change if Congress and the White House can't reach a budget deal.
Realistically speaking, it seems as though the outcome of all of this will be predictable. If Congress is unable to come up with a deal then they'll just punt this down the road past New Year's Day for the new Congress to deal with. Doing that, though, just increases the power of Democrats since it means a new Democratic majority in the House of Representatives. Republicans would obviously like to avoid this, so there will be pressure for them to come up with a deal by the end of the week. The wildcard is the President and how serious he really is about his insistence that there be at least $5 billion in border wall funding. If he refuses to budge on that, then who knows where we'll be when we wake up Saturday morning.