Herman Cain Celebrates His Foreign Policy Ignorance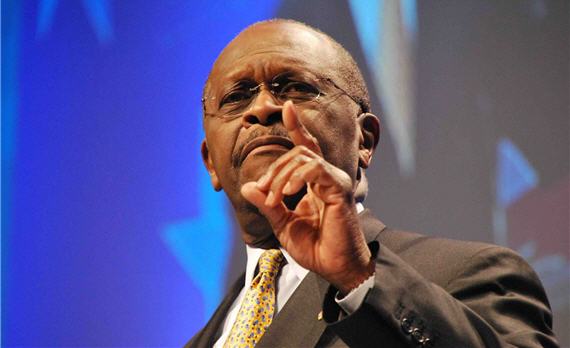 Apparently, Herman Cain considers it a good thing that he doesn't know much about foreign policy:
Former businessman turned presidential frontrunner Herman Cain continued his attempts to calm voters concerns over his lack of foreign policy experience during a campaign stop here Wednesday night.

"Relative to foreign policy, I don't need to know the details of every one of the issues we face.

"We've got plenty of experts who can fill in the details," Cain said at dinner held by the Nueces County Republican Women.

The former Godfather's Pizza CEO told the 900 supporters in attendance that the key to dealing with issues abroad is to develop a clear foreign-policy philosophy, a line he often has repeated on the trail.

That philosophy: clarify who the United States'- friends and enemies are – something Cain says President Obama has failed to do.
Cain expanded, such as it is, on this idea in a recent appearance on Sean Hannity's show:
I challenge anybody to say I wouldn't know how to approach foreign policy — because unlike some of the other people, I at least have a foreign policy philosophy, which is an extension of the Reagan philosophy, Peace Through Strength. And my philosophy is Peace Through Strength and Clarity.

I believe that we need to clarify who our friends are. We need to clarify who our enemies are. So we can stop giving money to our enemies. And we can tell the world who our friends are that we are going to stand with like the country of Israel. All of the details for each individual situation we've got plenty of experts. But what a leader must do is be able to state some fundamental principles and a fundamental philosophy, listen to the inputs, and then make judgments.
As Conor Freidersdorf notes, a "foreign policy philosophy" of this type is really nothing more than utter nonsense:
Why is this nonsense? Every presidential candidate believes in "Peace Through Strength." Don't believe me? Try to find one who disagrees! Ron Paul, the biggest outlier in the GOP field, agrees that the United States should aspire to peace and maintain a strong national defense. What Cain tacks on to that vague, effectively meaningless "fundamental philosophy" is the notion that we should divide the world into "friends" and "enemies," never explaining why he thinks a failure to do so is the source of our foreign policy woes, or what such "clarity" would achieve.

This is folly. In almost every instance, our relationship with a foreign country is a lot more complicated than "friend" or "enemy." Affixing to each a reductive label is untenable for all sorts of reasons.
In the real world, this is true. In the simplistic world in which Herman Cain and many of the people he appeals to, its an entirely foreign concept. In that world, there really are only two categories "friends" and "enemies." Or, in the immortal words of George W. Bush, "Either you're with us, or you're with the terrorists." In that world, the simplistic foreign policy vision of the Herman Cain's of the world (and he's not alone in this, just check out what Michele Bachmann or Rick Santorum have to say about this topic on a given day) is exactly what the audience wants to hear. It's also the same kind of dangerous cluelessness that Herman Cain has demonstrated on this topic from the start of the Presidential campaign.
But don't worry, folks, Herman Cain is boning up on foreign affairs, or something:
Almost every day, Republican presidential candidate Herman Cain is handed a one-page briefing from his chief foreign policy adviser on news from around the world.

It's one of several things his campaign says the former Godfather's Pizza CEO, who has never held elective office before, is now doing to bone up on foreign policy — especially as he faces a big test in November at a GOP debate on national security issues.

"He's really getting up to speed a lot more so than people give him credit for," J.D. Gordon, Cain's foreign policy and national security adviser who prepares the briefings, said in an interview with The Daily Caller on Monday….

Gordon says Cain has been receiving counsel from people well known in the foreign policy community. While Gordon won't say who Cain talks with, Cain has admitted he admires people like former United Nations Ambassador John Bolton.

Other steps Cain has taken to educate himself about foreign policy, Gordon said, include his visit to Israel in August "to learn the facts on the ground."

"He met with the deputy prime minister and the mayor of Jerusalem," Gordon said.
As Daniel Drezner says, it's the "almost every day" part that causes one to crack up. This is what passes for a serious Presidential campaign these days? This is who Republican voters are saying at the moment they want to be their nominee? It's absurd, really.