Hickenlooper 2020?
Colorado Governor John Hickenlooper's name may be unfamiliar, but he's looking to change that.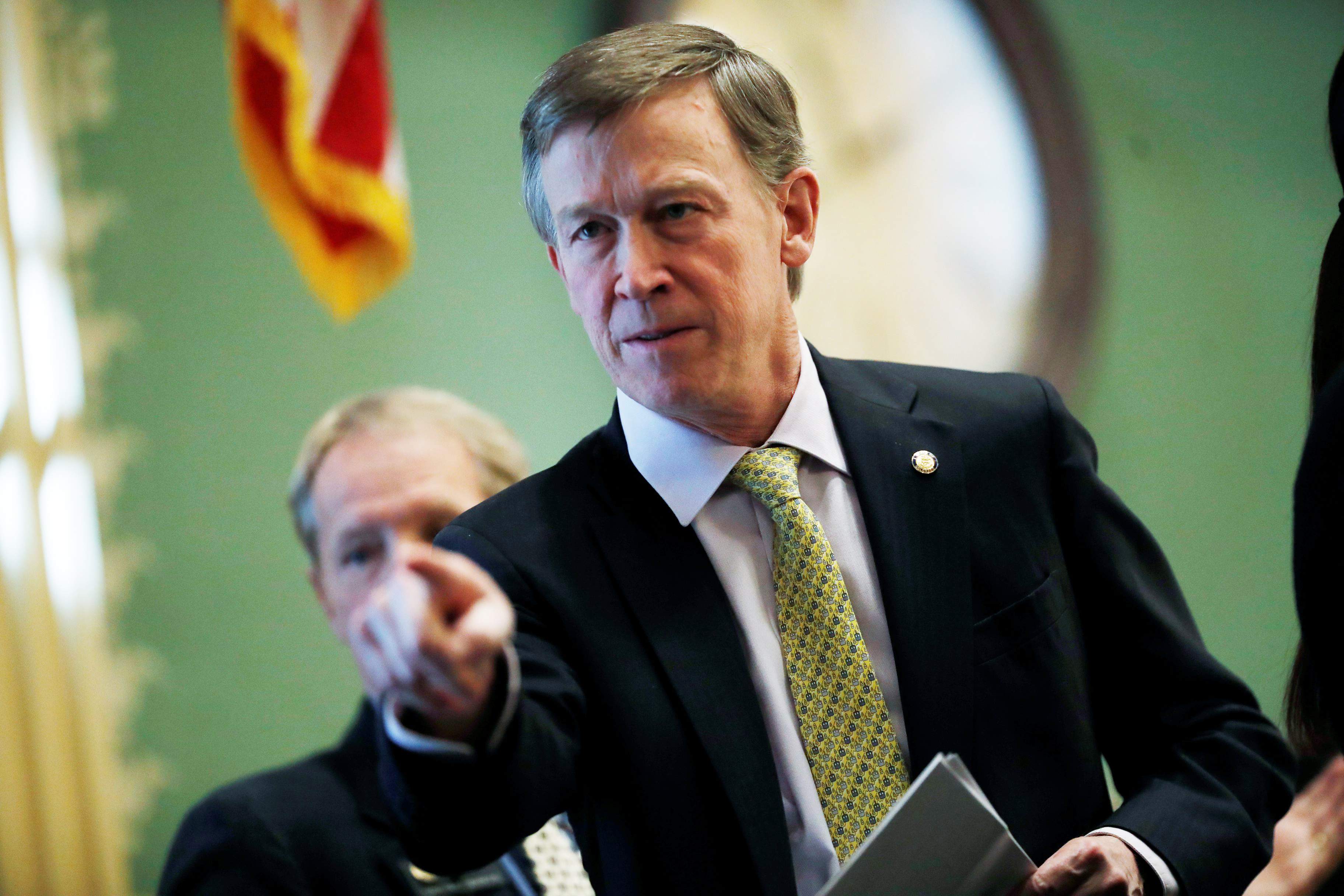 Colorado Governor John Hickenlooper is seriously considering running for the 2020 Democratic Presidential nomination:
Colorado Gov. John Hickenlooper (D) said Wednesday that he is "leaning strongly" toward a White House bid, marking his latest indication that he could run for president.

"I'm the governor of Colorado and I'm gonna run for president," Hickenlooper said during a stop in New Hampshire, where he's campaigning for down-ballot Democrats.

He quickly added that he hasn't "made a final decision" and that he's "leaning strongly" toward a White House run, but said "if I say I'm absolutely doing it then there are all kinds of legal ramifications."

According to a reporter for WMUR, a New Hampshire TV station, Hickenlooper told a different person during the campaign stop that "I'm John Hickenlooper and I'm running for president. You're the first person in New Hampshire I've said that to."

Hickenlooper has long drawn speculation as a potential contender for the 2020 Democratic presidential nomination. He is term-limited as governor of Colorado and is stepping down from the position after 2018.

Democrats are expected to have a packed primary field in the next White House race, with several senators also viewed as likely presidential contenders.

Hickenlooper said in June that he would make a decision about a 2020 presidential run over the summer.
Here's the tweet from WMUR reporter Adam Sexton where Hickenlooper seems to confirm that he's running:
At Roots Cafe/Robie's Country Store in Hooksett Gov. John Hickenlooper @hickforco says he's running for President, then kinda walks it back #FITN #nhpolitics #WMUR pic.twitter.com/GuQ7GmU5uN

— Adam Sexton (@AdamSextonWMUR) October 31, 2018
As noted, this isn't the first time that Hickenlooper's name has come up in connection with a run for the White House. In the immediate aftermath of the 2016 election, he was one of the names mentioned as a potential candidate, and it has been mentioned at other times since then. In all honesty, I can't say that I know all that much about him other than the fact that he appears to have been relatively successful and popular as Governor of Colorado over the past eight years. The economy of the state is strong, and he also managed to successfully preside over the legalization of marijuana during his time in office. From what I've gathered he has a reputation as a relatively competent executive of a state where it's kind of hard to mess things up to begin with thanks to its tourism industry, the fact that the tech industry has invested heavily in the state, and it's relatively strong pro-business environment.
Beyond all that, though, I have difficulty understanding exactly what it is about Hickenlooper that would distinguish him from what is likely to be a crowded Democratic field made up of well-known stars like Elizabeth Warren, Cory Booker, Kamala Harris and others who have a far more established national presence. It's always possible, of course, that a candidate like Hickenlooper could succeed notwithstanding the fact that he is relatively unknown, but it seems unlikely. Much like candidates such as Martin O'Malley and Lincoln Chafee in 2016, a Hickenlooper campaign seems as if it would be more of an audition for a chance at being someone else's running mate or, if they win, for a Cabinet position than a serious bid for the nomination. Stranger things have happened, of course. Nobody expected a peanut farmer from Georgia to come out of nowhere in 1976 to win his party's nomination and, eventually, the Presidency, for example. But before we start thinking about Hickenlooper as a serious contender, he's going to have to become a lot better known and give voters a reason to take him seriously.