Hillary Clinton: "Below Zero" Chance That She'll Be Challenging Obama In 2012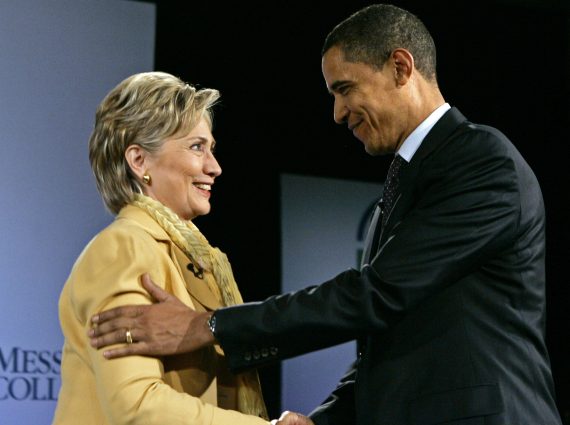 In a move that will no doubt dash the hopes of Dick Cheney, Secretary of State Hillary Clinton once again shot down speculation that she would consider running for President again in 2012:
Secretary of State Hillary Clinton says there is a "below zero" chance that she will challenge President Barack Obama for the presidency in 2012.

(…)

"One of the great things about being Secretary of State is I am out of politics," Clinton said. "I have a big job to do and I am honored to do it everyday."

When Kosik asked if she would ever get back into politics, Clinton said she had the same feelings.

"I don't think so. I think I am going to stay focused on doing what I can to make sure that we continue to lead the world," Clinton said.

Former Vice President Dick Cheney, possibly in an attempt to needle Democrats, said in a recent interview with ABC News that it was "not a bad idea" for Clinton to challenge Obama.

"I am not interested in being drawn back into it [politics] by anybody," said Clinton.

In the past, Clinton has also indicated that she would like secretary of state to be last her job in government.
Can we end  the speculation now?
Video: