Houston Voters Reject Anti-Discrimination Ordinance
Houston voters rejected a broad anti-discrimination law largely due to a campaign that focused almost exclusively on concerns about transgender rights.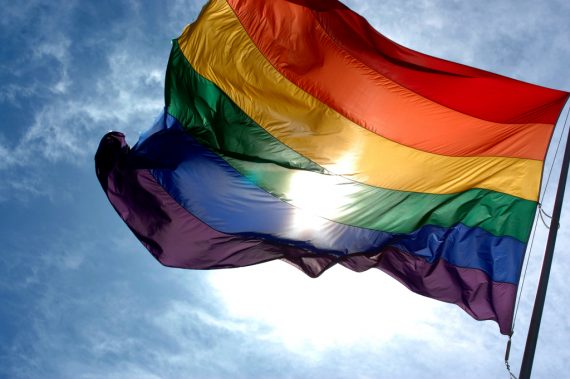 In another one of the few races of national interest yesterday, voters in Houston rejected a city ordinance meant to provide protection against discrimination based on sexual orientation and identity, and it appears that the fact that the law covered transgender people along with gays and lesbians was its downfall:
HOUSTON — A yearlong battle over gay and transgender rights that turned into a costly, ugly war of words between this city's lesbian mayor and social conservatives ended Tuesday as voters repealed an anti-discrimination ordinance that had attracted attention from the White House, sports figures and Hollywood celebrities.

The City Council passed the measure in May, but it was in limbo after opponents succeeded, following a lengthy court fight, in putting the matter to a referendum.

Supporters said the ordinance was similar to those approved in 200 other cities and prohibited bias in housing, employment, city contracting and business services for 15 protected classes, including race, age, sexual orientation and gender identity. Opponents said the measure would allow men claiming to be women to enter women's bathrooms and inflict harm, and that simple message — "No Men in Women's Bathrooms" — was plastered on signs and emphasized in television and radio ads, turning the debate from one about equal rights to one about protecting women and girls from sexual predators.

"It was about protecting our grandmoms, and our mothers and our wives and our sisters and our daughters and our granddaughters," Lt. Gov. Dan Patrick, a Republican, told cheering opponents who gathered at an election night party at a Houston hotel. "I'm glad Houston led tonight to end this constant political-correctness attack on what we know in our heart and our gut as Americans is not right."

(…)

In Houston, the ordinance's proponents — including Mayor Annise D. Parker, local and national gay rights and civil rights groups and the actress Sally Field — accused opponents of using fearmongering against gay people, and far-fetched talk of bathroom attacks, to generate support for a repeal. The ordinance, they noted, says nothing specifically about whether men can use women's restrooms.

The proponents' defeat at the polls was a kind of personal blow to Ms. Parker, a Democrat. Houston became the largest city in the United States to elect an openly gay mayor when she won office in December 2009. Now in her third and final term, Ms. Parker had pushed hard for the ordinance and helped it gain endorsements from President Obama and corporate giants like Apple.

Opponents of the measure — including Mr. Patrick, pastors of conservative megachurches and the former Houston Astros baseball star Lance Berkman — said the ordinance had nothing to do with discrimination and was about the mayor's gay agenda being forced on the city. They denied that they had any bias against gay people, and said the ordinance was so vague that it would make anyone who tried to keep any man from entering a women's bathroom the subject of a city investigation and fine.

"The mayor has never been able to produce a shred of evidence that's credible of any need for this ordinance, other than everybody else is doing it," said Dave Welch, the executive director of the Houston Area Pastor Council.

The immediate effect of the vote is unclear. Ms. Parker and her supporters said Houston would lose tourism and convention business if the city had to repeal the ordinance and became known for intolerance, just as a backlash in Indiana over a religious-objections law led to convention cancellations and boycotts before that law was changed. Supporters worried that a repeal of the Houston ordinance could also jeopardize its selection as host city for the Super Bowl in 2017.

Ric Campo, a real estate developer who is the chairman of the Houston Super Bowl Host Committee, said the committee has had conversations with National Football League officials about the ordinance. "I don't think it's the straw that creates the imbalance where you don't get a Super Bowl or lose a Super Bowl, but it's definitely part of the equation when people make decisions," Mr. Campo said.

Opponents of the measure played down any economic impact, describing the supporters' claims as a fear tactic. Mr. Patrick minced no words about the threat of losing the Super Bowl. If Roger Goodell, the N.F.L. commissioner, "would even suggest that the Super Bowl not be played here because we don't want men in ladies' bathrooms, then we need a new commissioner," Mr. Patrick said.

Both sides claimed to speak for the city. The main coalition of supporters was called Houston Unites, while the main one for opponents was Campaign for Houston. Houston Unites raised nearly $3 million, and Campaign for Houston more than $1 million. Supporters called the measure HERO, for Houston's Equal Rights Ordinance, while opponents referred to it as the Bathroom Ordinance.
The ordinance that was at issue yesterday wasn't just limited to protections for gays, lesbians, and the transgender community. It was, in fact, the first citywide anti-discrimination ordinance that city government had ever passed in Houston and would have prohibited discrimination in public accommodations, housing, and other areas on the basis of  race, skin color, ethnic origin or identity, national origin, age, religion, disability, pregnancy, genetic information, marital or military status, in addition to sexual orientation and gender identity. It was, however, the last two categories, and especially the application to gender identity that drove the opposition to the bill and the petitioning process that resulted in the measure to repeal the ordinance being on the ballot yesterday. The fight to get the repeal on the ballot itself became a news item last year when the city of Houston attempted to challenge the validity of the signature campaign to get the measure on the ballot and, in the process of the lawsuit filed in that regard, attempted to subpoena what was clearly an overly broad amount of information from the Pastors and Churches behind the signature drive. The city ultimately withdrew that discovery request, but it seems to have set the atmosphere for the political debate to come. Opponents of the bill, led largely by the city's religious community, argued that the bill would have required private business and government buildings such as schools to allow people who claimed to identify with a gender other than the one they were born with to use the bathroom that corresponded with the gender they identified with.
Jannell Ross describes the campaign against the ordinance this way:
In the months that followed, those who opposed the law — including a group of pastors who brought the legal action and prompted the referendum, as well as one All-Star Houston Astros baseball player, Texas Gov. Gregg Abbott (R) and others — insisted in commercials, on television and in newspaper stories that allowing transgender women (individuals born male who identify as women)  would leave women and girls suddenly vulnerable to attacks by crafty and now legally enabled sexual predators.

They told Houston voters that male sexual predators disguised as women (or as one ad put it, "troubled men") would find it easy to waltz right into a women's restroom to target victims. They said Houston voters who supported "freedom" and "safety" simply had to vote against HERO.

And, there were more menacing, live-action versions of these ads too. The words "ANY MAN ANYTIME" appear on an image of a women's restroom.

Similar claims were made in the fight to defeat a measure in Fayetteville, Ark., with similar results. In Arkansas, Michelle Duggar, reality TV star and mother of self-described sexual abuser Josh Duggar, recorded robocalls centered on the bathroom threat. We will not say more about the irony involved there. And, of course, irony is the nice word for what happened.

Back in Houston, the HERO law was actually in effect for three months before the legal challenges began. No evidence of said onslaught of sexual predators and gender identity tricksters ever surfaced — not in Houston or other cities. That's why a Houston Chronicle columnist called these phantom predators the bogeymen of the HERO fight and a straight-up scare tactic.
Here's one example of the ads that were running in Houston in advance of yesterday's vote:
It's a somewhat silly and stupid ad, of course, but in a lot of ways it plays into unease that still seems to exist among many members of the public regarding transgender issues. Just this week, for example, the Department of Education took the position that a Chicago-area school district violated Federal laws when it denied a transgender student access to the girls bathroom and showers on the ground that they were still biologically and physically male and that doing so would make other students feel uncomfortable and unsafe. In reality, the state of the law in this area is nearly as clear-cut as the Obama Administration contends it is as Courts have ruled in the past that, among other things, current Federal laws such as Title IX may not apply to transgender students at all, meaning that changes would need to be made to those laws to provide them with the coverage that the Department of Education is claiming here. This Chicago case is just one example of similar cases that have popped up across the nation that have stirred up passions on both sides, and along with the forces that helped defeat the Houston initiative it's unlikely to be the last.
It has been suggested that the law in Houston may have fared better if it didn't include the provisions regarding gender identity, and it strikes me that this is probably accurate. Leaving aside the legitimate debate about how far the government's ability to regulate private business actions that may be considered discriminatory, it strikes me that this assessment is probably correct. The campaign against the ordinance focused almost exclusively on the transgender issue to the exclusion of the other parts of the law, and that suggests that there may not even been a repeal attempt at all if the ordinance had left "gender identity" off of the list of protected classes completely.  At the very least, doing so, would have given HERO proponents a fairly substantial victory on other issues in the form of a broad anti-discrimination law in the most populous city in otherwide deeply Republican Texas.
While advocates likely will object to the idea of leaving one category off for the sake of political convenience largely because of public misunderstanding and prejudices based on missing or incomplete information, it strikes me that this would have been the proper way for those who favored the law to proceed.  For better or worse,  the entire issue of gender identity, gender dysphoria, or whatever one might call it, is one that remains very new for most Americans, including Americans of good faith. As I noted when Bruce Jenner became Caitlyn Jenner this summer, this is a subject that is hard for many people to understand unless it has impacted someone they care close to, and since the percentage of people that fall in this category seems to be much, much smaller than the percentage of the population that is gay or lesbian, it's not surprising that people might react the way they do when issues about something like bathroom and shower use in a public school comes up. In that respect, dismissing it as a silly concern or something that is only confined to bigots misses the point. To a large degree, it's a matter of not clearly understanding what is going on, which is a position I must admit that I often find myself when thinking about these issues dealing with gender identity. In that respect, it's worth remembering that lack of information an unfamiliarity with people who fall int a certain category was a lot of what was at play in the past when it came to public perceptions of issues involving homosexuals. Therefore, the outcome of yesterday's vote in Houston should be seen by those who advocate laws that are meant to protect the transgender community that they need to engage in education and outreach and that simply assuming the people opposed to your ideas are bigots isn't going to accomplish anything but cause them to harden their position.