Is There Room For Forgiveness And Redemption In The #MeToo Era?
Can society forgive the men caught up in the #MeToo movement? Is it even our place to decide?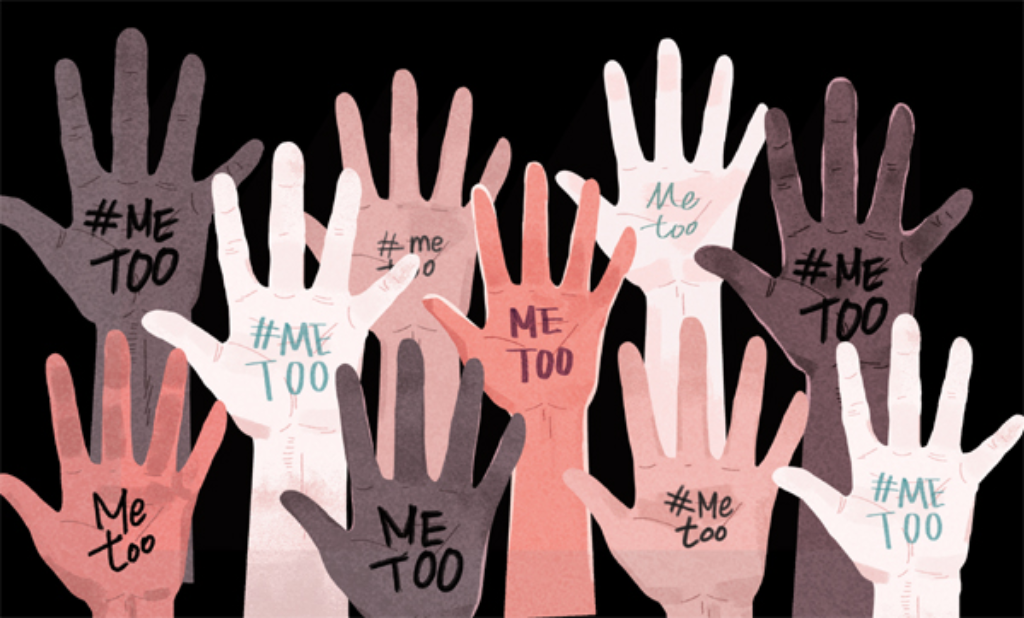 In a column at Bloomberg, Tyler Cowen wonders if there's room for second chances in the #MeToo era:
The longer that the #MeToo movement continues, the more important these questions will become: When should offenders be rehabilitated, allowed to resume their careers, and readmitted to polite society? Whether we like it or not, as the list of wrongdoers grows, questions of forgiveness will begin to outnumber questions of punishment. The thing is, questions of forgiveness are never entirely easy.

Much Christian doctrine, and especially Catholicism, emphasizes the value of confession, forgiveness and redemption. Thus it is not hard to convince many Americans that sinners should be given a second chance. This impulse occasionally finds its way into policy; just last month, a prison-reform bill became law, reflecting notions that criminals can indeed be rehabilitated. In her book "The Up Side of Down," Washington Post columnist Megan McArdle stresses how many features of American life, including bankruptcy law and startup culture, depend on second, third or even more chances.

And indeed second chances are being doled out. Very recently, Louis C.K. has started doing standup comedy again. Conductor Charles Dutoit is back on the podium. \

The more delicate truth is that, in the context of the #MeToo movement, forgiveness carries great dangers. I am not referring to those asking for it; rather, I am talking about those in a position to offer it. The survivors of such abuse often feel shame, guilt and a loss of confidence and self-esteem. It is very costly, both psychologically and practically, for such individuals to step forward and levy charges. An emphasis on forgiveness could reinforce victims' tendencies to bury the crimes and wrongdoings.

Even now, #MeToo victims are unlikely to do or say anything in response to their troubles. They are already looking for reasons to move on. They may forgive prematurely, before taking appropriate action, either at the personal or public level. Forgiveness cannot be complete if it does not come from those who have been wronged. Yet forgiveness is not entirely up to them, either.

The result is a set of conflicting and probably irreconcilable values. America believes in equal treatment before the law. But America's increasingly powerful system of social pressures and sanctions does not provide for equal treatment.

(…)

there is still a place for forgiveness, a need to be humane and, sometimes, a case for rehabilitation, even (or especially?) for those who have helped to make the world a richer place (Picasso anyone?). Realistically, of course, these second chances will be applied selectively. This muddled mix may very well be the best that we can do.
On some level, of course, the question of forgiveness doesn't belong to society as a whole, but to the individual women, and in some cases men, who have been victimized by those in a position of power or fame in the past. If they aren't prepared to forgive, then it seems presumptuous and wrong for the rest of us to speak for the victim(s) or to "forgive" the perpetrators of sexual harassment or assault before the victim is prepared to do so. Even in cases where the victims have forgiven the perpetrators, though, Cowen is correct that there doesn't seem to be any kind of a consistent guide or standard for when it's okay to forgive the (mostly) men who have engaged in behavior that is now deemed to be socially unacceptable. As Cowen notes, there are some people such as Louis C.K. who seem to be bouncing back from the charges against them. Others seem unlikely to ever be forgiven.
Some of these cases are obviously different from others, of course. Men like Bill Cosby, Harvey Weinstein, and Kevin Spacey who have either been charged or convicted of serious sexual assault offenses should obviously be treated differently from men like Matt Lauer, Les Moonves, Al Franken and others, who have been accused of sexual harassment which, while clearly inappropriate, doesn't rise to the level of criminal behavior. What are the standards for when they can or should be forgiven, and should they be given a second chance? Denying forgiveness altogether doesn't seem to me to be the appropriate response. After all, the men in this second group did not commit crimes and, in many cases, the women who accused them of inappropriate behavior have received at least some form of compensation for the wrongs that were done to them. At what point does the social shunning come to an acceptable end, and who gets to decide what the standards are?
A final question deals with how we should handle the legacy many of these men left behind in the wake of their offense. In Bill Cosby's case, for example, the numerous charges against him, both criminal and otherwise, caused him to lose pretty much all of the honors that had been bestowed on him and caused several cable networks to pull reruns of The Cosby Show and other Cosby material. So far, none of those shows have returned to the air notwithstanding the fact that, leaving aside the fact that the real Bill Cosby was a criminal, we're talking about one of the best and most groundbreaking sitcoms of all time. Pulling the show also meant that all of the other actors on the show would be denied residual checks thanks to the behavior of one person in the cast. The same thing happened to the syndication of the 1990s version of Roseanne after the controversy that led to the end of the revival of the series thanks to social media comments on the part of Roseanne Barr. Recently, though, I noticed that the show had returned to its regular place in the rotation on TvLand. Does there come a point at which it will be okay for the same thing to happen to The Cosby Show?
I'm not sure I know the answer to these questions, but it does seem like we're at the point where we should start asking them.