Is Traditionalism Inherently Racist?
There's a fine line between upholding cultural norms and structural racism.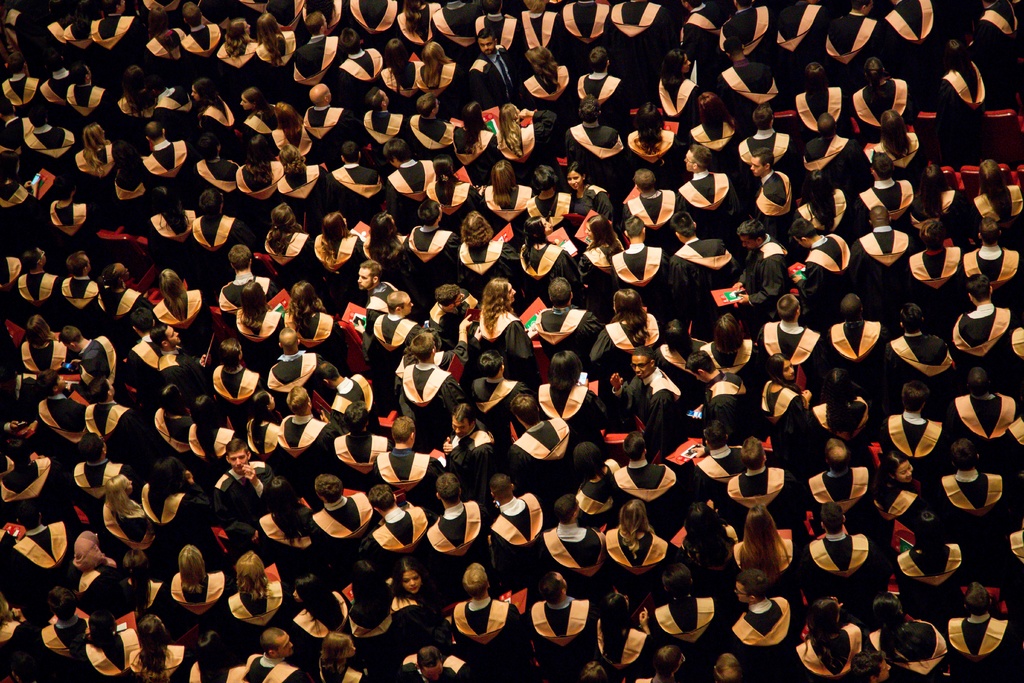 In the second of two posts over the weekend about the fight between a Colorado high school and a graduating student over whether she could wear a stole celebrating her Chicano heritage, the conversation drifted from one about the conflict between social conformity and individual expression to accusations of racism. In the main, I find those assertions tiresome. It's unprovable in an abstract case and simply distracts from the argument at hand, turning a discussion of values into one where those accused without evidence have to defend themselves or be defended by others.
I wouldn't bother taking that out of the comments section but @Gustopher redefined the conversation into one much more interesting:
[N]ot every instance of racism is going to have a notarized copy of David Lane's 14 words.

I've met lots of folks who "don't have a racist bone in their bodies", and who when they don't have a reason that they can express for opposing things… it's probably the racist cartilage. Or some of the other bigoted cartilage.

Often they are unaware of it themselves. Something bothers them, something about decorum, or norms or things just not looking right.

It's often just the existence of someone who doesn't strive to fit in to a heteronormative patriarchal white power structure. And when someone sticks out that way, they're noticeable and "in your face."

It's a very 1980s form of diversity — we should strive for a world where everyone can be a white man.

The decorative mortars would fit in with that. "You have one square foot of space for personal expression, all other space must conform to blah, blah, blah, with the following sashes permitted"

Dumb Karen shit. HOA type nuisance. Happens all the time with the most liberal of people.

The gaps in the story have all the hallmarks of that type of quiet, respectable racism.
To my way of thinking, we need another word than "racism" to describe this behavior. Not only is it not what anyone would have described that way even 20 years ago but it simply detracts from a more interesting conversation. To be called "racist" is to be labeled a pariah in modern America and will simply put the accused in a defensive posture.
What Gustopher is describing is a clash of cultures. American graduation ceremonies are certainly derived from our European heritage, with many of our current traditions—caps, gowns, and the like—going back to the establishment of universities in the 12th century. What was once reserved for earning university degrees was passed down to the high school level a little more than a century ago. In recent years, we've seen the advent of "graduation" ceremonies for middle school, elementary school, and even kindergarten.
Surely, the mere fact that these ceremonies originated among white people doesn't make them "racist"? Ditto the use of Latin names like "valedictorian" and "salutatorian" for those graduating at the top of the class. Indeed even "graduation" is Latin-derived.
Is there a certain stick-in-the-mud quality to wanting these ceremonies to be solemn, dignified events? To the (almost always in vain) admonition from the presiding official to the audience to save the cheers and applause for the end rather than hooting and hollering for each graduate as though it were a sporting event? Sure. Trying to uphold traditions is inherently conservative.
Ditto community "standards." Yes, HOAs can be annoying, and officials can be, well, officious. But some people are more offended than others by having to look at cars sitting atop cinderblocks or the trim being painted purple; they have a right to get together and form voluntary agreements that those moving to the community sign off on as a condition of moving in.
Do these things seek to preserve a "heteronormative patriarchal white power structure"? I mean . . . maybe? They certainly often seek to preserve a culture established by heterosexual white men, albeit more typically overseen by white women. Is it therefore racist?
While I find the term "structural racism" inherently problematic for lay conversation,* the concept in and of itself is hard to refute. There are all manner of impediments, many of which were not intentionally racist in any meaningful way, that nonetheless have a disparate racial impact, making it harder for Blacks and other historically marginalized groups to succeed.
So, to get back to the high school graduation example, the expectation that male students should own a pair of black dress shoes, a pair of black dress pants, and a white dress shirt, and female students should own a black shirt and closed-toe dress shoes—while not the least bit racist—likely has a disparate racial impact given the distribution of resources. (And, the expectation that boys and girls will dress in certain, culturally-appropriate ways is definitionally heteronormative and/or cis-normative.)
Is the ostensible expectation that audience members remain silent during the ceremony racist? Not obviously. But it may well reflect a set of cultural expectations from Northwestern Europe that's alien to other cultures. (I'm uncomfortable going so far as to say that it demands that people "Act White," which in and of itself seems like a racist conception of non-White cultures.)
Is banning stoles that celebrate cultural heritage (but allowing such decorations on the graduation cap!) racist? Surely not. Does it privilege those from the dominant culture, who therefore have no "heritage" to celebrate?** Probably.
Here's the thing: culture is rather hard-wired. It's part and parcel of who were are as human beings.*** Attempts by the dominant culture to preserve and enforce their norms will, almost by definition, have a disparate impact those from outside that culture. I don't know that it's therefore inherently problematic to try. Indeed, we tend to decry White Europeans and Americans going to other countries and trying to impose our cultural mores on them.
Given how much the broader culture has changed, it may well be that we've simply outgrown the traditional graduation ceremony. We're a much more diverse and individualistic society than we were when these things became widespread. Maybe we should just ditch trying to standardize student dress and just let everyone in attendance celebrate their differences by dressing how they want and hooting and hollering if they feel like it. After all, they seem to be doing it, anyway.
_____________
*I've discussed this many times before. See, for example, my April 2021 post "Carville: Dems Need to Speak Yiddish, Not Hebrew" and my May 2021 post "Conservatives and Critical Race Theory."
**Or, conversely, would likely be branded as racist for celebrating it.
***I've got a longish post on that subject percolating but likely won't get to it for a few days owing to pending work travel.